SPS 2016 Graduates to Be Honored on June 17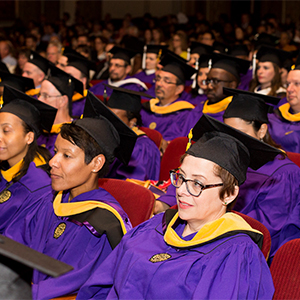 On Friday, June 17, Northwestern University School of Professional Studies will celebrate its 2016 graduates in a convocation ceremony at the Auditorium Theatre of Roosevelt University in downtown Chicago. The ceremony will honor graduates from all SPS programs, and will represent the largest graduating class in SPS's history. This is the second year that SPS's convocation takes place in downtown Chicago, and the first at the Auditorium Theatre, a national historic landmark designed by Louis Sullivan, opened in 1889.
The ceremony will follow Northwestern University's commencement festivities held earlier that day in Evanston, which will feature Seth Meyers (SoC '96) as the keynote speaker. Tickets to convocation should be reserved in advance; the event will also be live streamed on the SPS website. 
Article by Carlee Green.