Approaching Data Analytics from an Ethical Perspective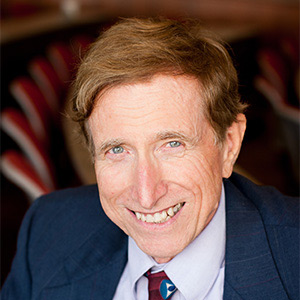 As cyberspace has vastly expanded the part of our life that can be monitored and searched, and as companies use — and abuse — consumers' electronic footprints, privacy has become a hotly debated issue and a major focus for legislators. Tom Miller, faculty director of the Master of Science in Predictive Analytics (MSPA) program at Northwestern University School of Professional Studies, has been writing about the issue for more than a decade. "Business Research and Privacy Protection," cowritten in 2003 with former Marketing News contributor Dana James, was reprinted in Miller's 2005 book Data and Text Mining: A Business Applications Approach.
The field of data analytics is one of the fastest growing, and the need for professionals educated on the power and pitfalls of handling user information in an ethical manner may become increasingly more valuable. Miller is a writer, educator, consultant and entrepreneur with more than 30 years in the predictive analytics field; in this Q&A he explains the current ethical standards in the field and how Northwestern's MSPA graduates are uniquely qualified to approach data analysis responsibly.
Question: The National Security Administration, OKCupid, Facebook and Target have all been in the news recently for using data in arguably unethical ways. As you look at such cases, what steps do you think your field should take? 
Tom Miller: The best thing we could do for the general public is to educate them about the need to be prudent in the information that is shared with others. Few people know the extent to which their web browsing and social media activities are recorded, traced and utilized by organizations. In order to have privacy, we need to be careful about what we do online. In this new world of web-mediated communication, everything we do and everything we say online becomes a matter of public record.
Q: Is there agreement yet on what ethical standards for protecting privacy should be?
TM: Federal, state and international measures now affect how researchers are able to contact potential respondents as well as how they can disseminate consumers' personal data, but they are not the same everywhere. The United States has largely relied on a self-regulatory approach, unlike European countries, where privacy laws are generally broader reaching and more restrictive. People working in the field of data science or predictive analytics need to be aware of ethical issues. A good way to do this is to pay attention to standards of practice set up by professional organizations like Strategic and Competitive Intelligence Professionals or the Council of American Survey Research Organizations, a lobbying organization for the industry.
Q: Should people be informed that their behavior is being tracked? 
TM: Of course we should be informed, and we usually are informed — but do not take heed. Who among us reads the data privacy statements we get from major retailers and search firms?
Q: The public may think of predictive analytics first in terms of consumer behavior, but human resources is considered a promising area for its use — for instance, evaluating traits like social intelligence to identify the most desirable applicants. Is there reason for people to feel nervous about this?
TM: Yes, we should be nervous. There are laws in place to ensure equal opportunity in employment, but these laws say nothing about the use of behavioral data relating to job candidates. Should social media data be considered as part of the job candidate review process? Should financial status or credit scoring data be part of the process? Like it or not, we can expect employers to go beyond résumés and interview data in their evaluation of job candidates. Employers will search the web. They might start with LinkedIn, but they won't stop there.
Q: How do you draw the line between useful and invasive?
TM: Technologies are already invasive, and they are becoming more invasive. When we are all wearing the soon-to-be available Dick Tracy–like watch/computers recording our every heartbeat and every step, maybe then we will more fully understand the privacy implications of modern media and data collection technologies.
Q: How is the MSPA program dealing with privacy issues?
TM: Privacy issues are discussed in the introduction to predictive analytics course, and students in the new web and network data science course (formerly web analytics) learn about web and social networking technologies. Think of the web as a massive information resource available to all. The more we know about the technology, the more efficient we become at information search and retrieval. In the web and network data science course, students learn how to use programs to scrape the web for data and analyze those data, including social media data — and they're taught that each of us has the responsibility to use those data for good.