SPS Creative Writing Faculty Top 2014 Newcity Lit 50 List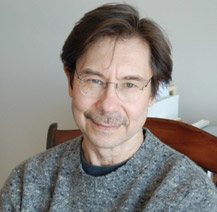 Faculty in Northwestern University School of Professional Studies's creative writing program made headlines this month as part of Newcity's 2014 Lit 50 List. The annual list celebrates the best and brightest literary voices in the Chicago area, and features eight current and former instructors in SPS's MA/MFA program.
Stuart Dybek, who released two long-awaited short story collections this month to critical acclaim, topped the list. "At my heart I am a writer of place...that being Chicago," said the Chicago native. Also on the list were MFA instructor Christine Sneed; former creative writing faculty and MacArthur "Genius" Grant winner Aleksandar Hemon; creative nonfiction instructor (and literary director of 2nd Story, a Chicago collective of storywriters and readers) Megan Stielstra; MA/MFA instructors Chris Abani and Simone Muench; and MFA/MA faculty member Peggy Shinner, a two-time Illinois Arts Council fellow.
To view the complete Lit 50 list and learn more about the authors, visit http://lit.newcity.com/2014/06/05/lit-50-who-really-books-in-chicago-3/.