MSA Program to Offer Data Analytics Courses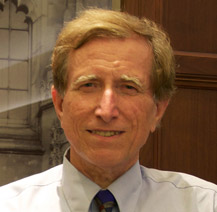 A visit to the Dallas Cowboys training camp in August 2014 confirmed Tom Miller's thinking about the importance of data and analytics in sports.
"There are data relating to individual players, their health, and performance, injuries and the prevention of injuries, player positioning, play calling, team performance, fans, media and merchandise," observes the Master of Arts in Sports Administration (MSA) program professor and faculty director of the Master of Science in Predictive Analytics (MSPA) program at Northwestern University School of Professional Studies (SPS). "I can assure you that every team in every major professional and collegiate sport is looking to learn what it can from data."
Because teams increasingly seek to hire personnel who know how to collect and use data, SPS will launch a sports analytics specialization within the MSA program starting January 2015. After teaching the MSA course sports research methods and quantitative analysis to predictive analytics graduate students for two years, Miller helped the SPS administration design the specialization around four already existing online courses taught to MSPA students: math for modelers, introduction to statistical analysis, sports performance analytics and sports management analytics. The program draws on MSPA faculty with strong interest in sports analytics; the most recent hire is an exercise physiologist. Miller explains that "setting up a training and exercise regimen that promotes wellness and peak athletic performance is partly what sports performance analytics is about."
A long-time expert in predictive analytics, Miller applied his specialty to the sports industry with his book about baseball analytics, Without a Tout: How to Pick a Winning Team. It traced Major League Baseball team performance during the 2007 season, drawing on predictive models, traditional statistical methods, and data visualization. Out in October 2014 are his two books with "Modeling Techniques in Predictive Analytics" in the title; they are unique in providing an overview of sports analytics as a specialization within data science.
"They review basic questions in the field of sports analytics," Miller says. "Such as, How can we predict the performance of teams before a season begins? What is the value of a player? How should we use player resources? How do we judge the relative strengths of teams that have never played each other? How do we pick the winning team in the next game?"
Another of Miller's ventures involving sports analytics is the start-up ToutBay, a publisher and distributor of data science models, where he is cofounder and director of product development. In sports, one of four areas of application ToutBay (www.toutbay.com) is targeting, the company will distribute results from predictive models to players, owners, managers and sports enthusiasts. The models are developed by sports experts and modelers (touts).
Miller has worked with data-based predictive models for more than 30 years and isn't surprised by how much they've been embraced in sports. It's not a trend but a permanent part of the industry, he says. "We are living in a data-driven, data-intensive world, and sports teams, like other businesses, are going to work with data to obtain competitive advantage."