The Value of an MPPA Degree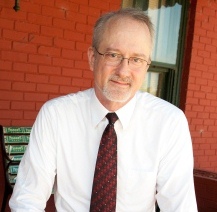 When prospective students consider graduate degree programs in public affairs, most are forced to choose between those that offer a master's of public policy (MPA) and a master's of administration (MPA). But why? In the working world, few professionals are afforded the luxury of dedicating their time and efforts exclusively to a single specialization — most work environments are fast-paced and chaotic, and policy professionals often find themselves in positions in which collaboration between policy creation and administration is critical for success.
With that in mind, Northwestern University School of Professional Studies (SPS) created a master's degree that reflects the reality of the field. Rather than making students choose between studying policy and administration, SPS's program combines the study of the two and provides graduates with a Master of Arts in Public Policy and Administration (MPPA) — and a fully fleshed-out understanding of both sides of the field. We talked to MPPA faculty director William Lester to learn more about the program and the value of a combined MPPA degree. 
Q: Most universities offer either an MPP or an MPA, but Northwestern offers a master's in public policy and administration. Why was it structured to include both?
A: There's a lot of overlap between policy and administration; the policy needs to be administered and the outcome, in turn, affects future policymaking. You can't truly separate them. When you're a practitioner of policy, administration will touch everything you do. So we decided to take a more integrated, forward-thinking approach and provide a good foundation in both areas to make students more effective professionals as well as stronger candidates for career opportunities. Students can still specialize in either policy or administration.
Q: When students explore graduate programs, some have concerns about combining policy and administration. What are their experiences with the program?
A: New students often arrive somewhat siloed in their thinking and don't yet see the connections. Others are mid-career policy professionals who are facing administrative challenges. But we hear from students constantly throughout their coursework, and particularly during the final capstone project, that they now understand the 'big picture' of how closely administration is tied to effective public policy. The intent of our program is to show students how collaborative, fluid and interconnected the two areas are so that they are better prepared.
Q: What does the program teach students about public policy administration?
A: Let's first step back and think about an administrator's role. Consider a legislator who votes on a policy to "improve air and water quality." That's an oversimplified example, but the point is that policy starts out very vague. It's up to government officials, city managers, or administrators at entities such as the Environmental Protection Agency to turn that policy into reality. They determine implementation strategies and how funds will be specifically used. A politician can state his or her priorities, but the administrator determines the specific implementation that has real-world impact and even moral implications — these aren't just numbers. And while administrators do have considerable latitude and authority, they must manage complex bureaucratic challenges before that policy reaches citizens.
We teach students how to move policy forward by learning the fundamentals of administration, including public finance, budgeting and organizational theory. Our faculty includes scholars in the field of administration as well as those who have practical experience as administrators. 
Q: How is the program received in the field or by hiring managers?
A: We've had outside experts look at it, and they think it's unique and really strong. That's partly because we combine policy and administration, while other programs have stuck with the older, historic separation of the two areas. Our program is seen as reflective of the real world of public policy today, and students also gain hands-on experience with research methods, data analytics, and soft skills like leadership and collaboration. And it goes without saying, but let's say it: it's also Northwestern, and we have a reputation for high-quality instruction, outstanding professors and high-caliber students, many of whom work with policy and at all levels of government.
There are other strong graduate programs out there where students will gain exposure to both disciplines. But ours has an intentional focus and structure aimed at developing a broader understanding of all areas of public policy. We believe our program prepares students exceptionally well.
William Lester is the MPPA faculty director, a professor in the program and a widely published scholar of political science and public administration. His research interests include leadership and ethics, public administration, disaster response, organizational theory, public personnel and American politics.
For more information on SPS's MPPA program, click here.