MPPA Program Adds Global Health Specialization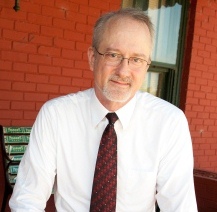 Students in Northwestern University School of Professional Studies's (SPS) Master of Arts in Public Policy program now have the option of pursuing a course of specialized study in global health. The new specialization integrates curriculum from Northwestern's Master of Science in Global Health program, which is offered in partnership between SPS and Feinberg School of Medicine, into the MPPA coursework, and will allow students to customize their study by choosing two elective courses from five available — ranging from globalization and public policy to grant writing and fundraising.
The specialization was launched to help prepare the next generation of policy makers to address issues that arise from the critical connection between public health and public policy.  "Good policy and administration are vitally dependent on a healthy population," said MPPA faculty director William Lester. "Healthy populations are foundational to growth in myriad other areas. Issues of health, access to health services and healthy outcomes affect us all, and we want to train leaders in the field who can help to solve the many challenges that face global health."
Courses in the global health specialization will be taught exclusively online by faculty in Northwestern's Master of Science in Global Health program, who are specialists actively working in global health and allied fields. For more information, explore the MPPA website.