Predictive Analytics Faculty Director Talks the Next Generation of Data Scientists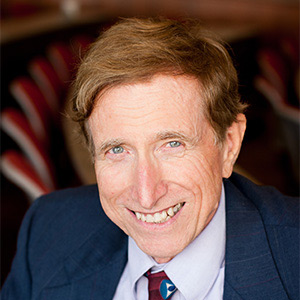 Like it or not, big data is here to stay. Virtually every industry has been touched by the big data revolution, and with some sources estimating that more than 90% of the world's data has been gathered in just the last few years, companies are scrambling to hire qualified staff to capitalize on the sudden glut of information.
Thomas Miller, the faculty director of our Master of Science in Predictive Analytics program, recently talked to Master's in Data Science about the growing demand for data scientists, and what universities are doing to respond to the rapidly growing field. Here's an excerpt: 
Q: McKinsey estimates that there will be a talent gap of nearly 200,000 people for analytical talent by 2018. What caused the current analytics talent gap, and what are universities doing to meet the growing demand?
A: We are living in a data-driven, data-intensive world. Data of all types are being collected from users of all kinds. We have our computers and mobile devices with access to the World Wide Web. We are connected to networks and to each other. And the devices in our lives are connected as well in what is called the "Internet of Things (IoT)." Our usage of electronic devices and media generates extensive data. These data are of interest to organizations of all kinds, and the analysis of these data is the job of data science.
The gap you refer to is a result of advances in information and communication technology. Organizations are collecting more data than ever before, and the costs of storing data have fallen. Many universities are introducing relevant programs of study such as those you list on your website.
Also, managers are using data more extensively in making critical business decisions. Many are less resistant to analysis and modeling. Managers "in the know" understand that if they are not informed by data, they will fall behind the competition.
You can find the full interview on Master's of Data Science's website. 
For more information on SPS's Master of Science in Predictive Analytics program, visit the program page on our website.