Liberal Studies
Featured Faculty
Faculty Director

Kasey Evans, assistant professor of English at Northwestern, teaches and writes about medieval and Renaissance literature. She is currently completing her book Colonial Temperance: The Strategy of Virtue in Early Modern England, which argues that the virtue of temperance underwent a semantic sea-change during the English Renaissance, evolving from a paradigm of self-discipline and moderation into a value of time-management, efficiency, and colonial aggression. Areas of particular interest include English Renaissance adaptations of Italian poetry (Dante, Ariosto, Tasso); ideologies of race, gender, and sexuality as they shape Renaissance English literature; and literary and critical theory, from medieval exegetes through postmodern philosophers. Evans received her PhD from the University of California, Berkeley.
Core Faculty

John Alba Cutler, an associate professor of English and Latina/o Studies, specializes in US Latino literatures, multiethnic American poetry, contemporary American literature, and print culture studies. His book Ends of Assimilation: The Formation of Chicano Literature, published by Oxford University Press, examines how Chicano/a (Mexican American) literary works represent processes of assimilation, and what those representations can teach us about race, gender, and the nature of literary discourse. Professor Cutler has published articles in American Literary History, American Literature, MELUS, and Aztlán: A Journal of Chicano Studies. He is a member of the Executive Committee for the Latina/o Literature and Culture Forum of the Modern Language Association, and also co-directs the Newberry Library Seminar in Borderlands and Latino Studies. He received the Weinberg College Distinguished Teaching Award in 2013.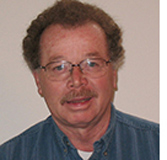 Henry Binford, MALS program director and associate professor of history, is a specialist in the study of cities and urbanization. He is the author of The First Suburbs: Residential Communities on the Boston Periphery, 1815–1860. He is at work on a study of 19th-century slums. He has received Weinberg College Outstanding Teaching Award, the Alumni Award for Excellence in Teaching, the Charles Deering McCormick Professorship of Teaching Excellence, and the National Faculty Award of the Association of Graduate Liberal Studies Programs. His PhD is from Harvard University.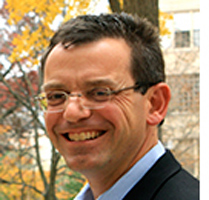 Brian T. Edwards is Associate Professor of English and Comparative Literary Studies at Northwestern, and also Director of the Program in Middle East and North African Studies. He is the author of Morocco Bound: Disorienting America's Maghreb, from Casablanca to the Marrakech Express (Duke U Press, 2005), and After the American Century: Ends of Circulation in Casablanca, Cairo, and Tehran (Columbia U Press, forthcoming fall 2015), as well as numerous essays and articles in publications including Chicago Tribune, The Believer, McSweeney's, Public Culture, Michigan Quarterly Review, Foreign Policy, Bookforum, and leading scholarly journals. Edwards is co-editor, with Dilip Gaonkar, of Globalizing American Studies (U of Chicago Press, 2010), a collection of essays that provides global perspectives on US history and culture. He also edited and contributed to a volume of essays On the Ground: New Directions in Middle East and North African Studies (Northwestern U in Qatar, 2013, and available online at http://ontheground.qatar.northwestern.edu/ ). Educated at Yale University (BA, MA, PhD), Edwards has lectured extensively in the US and abroad, including in Morocco, Tunisia, Egypt, Lebanon, Iran, Turkey, Qatar, and India, and has been visiting faculty at University of Tehran, Ecole des Hautes Etudes en Sciences Sociales in Paris, and University College Dublin, as well as a Fulbright Senior Specialist at Cairo University and the University of Naples, Italy. He has taught in the MA Lit and MALS program for several years and particularly enjoys working with adult learners.

Christine Froula, professor of English, Comparative Literature, and Gender Studies at Northwestern, teaches and publishes widely on international and interdisciplinary modernism. Her books include: A Guide to Ezra Pound's Selected Poems (New Directions), To Write Paradise: Style and Error in Ezra Pound's Cantos (Yale), Modernism's Body: Sex, Culture, and Joyce (Columbia), Virginia Woolf and the Bloomsbury Avant-Garde: War, Civilization, Modernity (Columbia). Some recent articles include: "War, Empire, and Modernist Poetry, 1914–1922," "War, Peace, and Internationalism in Bloomsbury," "Scribbling into Eternity: Paris, Proust, and Joyce's 'Proteus,'" "Sovereign Subjects: Stephen Dedalus, Irish Conscience, and Ulysses's Utopian Ethos," "Proust's China," "Unwriting The Waves," "'Dangerous Thoughts in Bloomsbury': Ethical Aestheticism and Imperial Fictions," "Orlando Lives: Virginia Woolf's Orlando in Global Adaptation and Performance," and "On Time: 1910, Human Character, and Modernist Temporality." A strong believer in lifelong learning, she has taught many graduate courses for SPS over the years, directed a number of Master's theses, some of them prizewinning, and enjoys working with the talented, committed adults who enroll in the SPS Master's degree programs.

Anna Parkinson is an Assistant Professor in the Department of German Studies, a member of the Critical Theory Cluster, and an affiliate of the Gender and Sexuality Studies Program. She enjoys teaching students of all stripes in the fields of twentieth and twenty-first century German literature and film, psychoanalytic and critical theory, literature of migration, and Holocaust and memory studies. Her book An Emotional State: The Politics of Emotion in Postwar West German Culture (University of Michigan Press, forthcoming in 2015) brings theories of affect into dialogue with the history of emotions and proposes a practice of "reading for emotion" that affords unexpected affective vistas, while also considering the impact of emotional norms implicit in Allied attempts at reeducation and democratization in postwar West Germany. She has published essays in journals including New German Critique and German Politics and Society on topics ranging from the afterlife of Freudian psychoanalysis in postwar West Germany, feminist and queer theoretical interpretations of postwar German film, the philosopher T. W. Adorno's relationship to Cold War radio, and the ethics and aesthetics of translation in the writing of Austrian author Ingeborg Bachmann. Her current project considers the status of humanism after the long twentieth century through the writings of modernist author and child psychoanalyst Hans Keilson. Parkinson received her PhD from Cornell University.

Susan J. Pearson is an associate professor of history at Northwestern who specializes in nineteenth-century America. Her first book, The Rights of the Defenseless: Protecting Animals and Children in Gilded Age America, examines the institutional and cultural linkages between animal and child protection organizations. It won the Merle Curti Prize for the best book in intellectual history for 2012 from the Organization of American Historians. Professor Pearson is now at work on a history of compulsory and universal birth registration in the United States.