Program Overview
Master's in Liberal Studies
The part-time Master of Arts in Liberal Studies program cuts a wide swath through the humanities and social sciences, studying the work of some of the world's most powerful thinkers. As students explore a broad variety of subject matter, they enrich their understanding of social and cultural issues and improve their ability to analyze, write and complete research. MALS graduates strengthen and refine the analytical, critical and communicative skills that are highly transferable to any number of professional contexts. Secondary school teachers gain a competitive edge by deepening their subject area knowledge. For other students, the program can clarify the next stage in career or in life or provide excellent preparation for further graduate study. The MALS program recently hosted a lecture on the "Adventuresses: Women in Public, Vice, and Art from 1893 World's Fair to the Jazz Age." — Read more.
Northwestern's MALS is a full member program of the The Association of Graduate Liberal Studies Programs.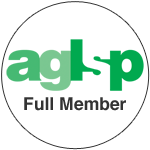 Liberal Studies Faculty Perspective
Kasey Evans, PhD
Instructor in the MA in Liberal Studies program and associate professor of literature in the department of English. Evans specializes in Renaissance literature and has published Colonial Virtue: The Mobility of Temperance in Renaissance England. Her current project, Renaissance Resurrections: Making the Dead Speak in Reformation Texts, considers how grief and mourning are translated into new literary forms after the Protestant Reformation. Awarded the 2010 Weinberg College of Arts and Sciences Distinguished Teaching Award.
Kasey Evans, PhD

Kasey Evans, PhD
Program Goals
Exposes students to Northwestern University's distinguished and world class instructors.
Provides students with countless opportunities to engage with others who are passionate to learn more about vitally important social and cultural issues through history, religion, philosophy, art, literature and film.
Prepares students for the intellectual demands of professional life by enriching students' understanding of a broad array of social and cultural issues while improving their ability to analyze, write and complete research.
Sharpens analytical and writing abilities, which can help prepare students for application to PhD programs.
Areas of Focus
Students who wish to lend more structure to their MALS experience may complete a specialization in:
A specialization may be especially beneficial to educators, students who are thinking of going on to a PhD program, or anyone who wants to combine interdisciplinary methods with specific subjects. Students complete four thematically linked courses to earn a specialization.
Curriculum Requirements
Current students should refer to curriculum requirements in place at time of entry into the program. 
Nine total courses need to be completed. Students need to complete two core courses, six elective courses and a capstone project. The core courses consist of IPLS 410 Introduction to Cultural Analysis and one MALS seminar course (IPLS 401). Students may take electives in subject areas such as philosophy, religion, history, art history and literature.
Capstone Project - IPLS 590 Thesis Research
Students sign up for the final course in the program during the term in which they start their master's essay. The capstone project for the MALS program is a thesis (45-75 double-spaced pages) written under the supervision of an approved faculty member. The capstone project presents an opportunity to research and explore a topic thoroughly. Students often elect to expand a seminar paper from a previous course. With the approval of the program director, students can create an interdisciplinary project rather than writing a traditional thesis.