Literature
Featured Faculty
Faculty Director

Scott Durham, Associate Professor of French, is the faculty director for the MALit program, and Director of Graduate Studies in French at Northwestern. He has taught both graduate and undergraduate courses in French and Comparative Literary Studies since 1994, with a primary focus on 20th-century literature, film and the relationship between literature and philosophy. His scholarly publications since he completed his doctorate at Yale include Phantom Communities: The Simulacrum and the Limits of Postmodernism (Stanford University Press), Jean Genet: In the Language of the Enemy (a special number he edited for Yale French Studies) and numerous articles. He is currently writing two books, with the working titles Eurydice's Gaze: The Aesthetics and Politics of Untimeliness in Film and The Archive and the Monad: Deleuze and the Resistance to Postmodernism. He is also co-editing (with Dilip Gaonkar) a collection of essays, Distributions of the Sensible: Rancière, Between Aesthetics and Politics.

Core Faculty
Kate Baldwin is a 20th-century Americanist who specializes in comparative theories of gender, race, class, and ethnicity. Her work focuses on intersections between the mappings of identity and social history in a global context, with a particular focus on Russia and the former Soviet Union. She has published two books, The Racial Imaginary of the Cold War Kitchen: From Sokol'niki Park to Chicago's South Side (2016) and Beyond the Color Line and the Iron Curtain: Reading Encounters between Black and Red, 1922–63. Baldwin teaches frequently in the MALS/MALIT programs and enjoys working with adult students and introducing them to the rich academic and intellectual opportunities that Northwestern has to offer. In addition to her academic writing, Baldwin has published articles in , The Hill, Truth-Out, Global Post and Quartz.  Her PhD is from Yale University.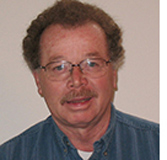 Henry Binford, an associate professor of history, is a specialist in the study of cities and urbanization. He is the author of The First Suburbs: Residential Communities on the Boston Periphery, 1815–1860. He is at work on a study of 19th-century slums. He has received Weinberg College Outstanding Teaching Award, the Alumni Award for Excellence in Teaching, the Charles Deering McCormick Professorship of Teaching Excellence, and the National Faculty Award of the Association of Graduate Liberal Studies Programs. His PhD is from Harvard University.


John Alba Cutler, an associate professor of English and Latina/o Studies, specializes in US Latino literatures, multiethnic American poetry, contemporary American literature, and print culture studies. His book Ends of Assimilation: The Formation of Chicano Literature, published by Oxford University Press, examines how Chicano/a (Mexican American) literary works represent processes of assimilation, and what those representations can teach us about race, gender, and the nature of literary discourse. Professor Cutler has published articles in American Literary History, American Literature, MELUS, and Aztlán: A Journal of Chicano Studies. He is a member of the Executive Committee for the Latina/o Literature and Culture Forum of the Modern Language Association, and also co-directs the Newberry Library Seminar in Borderlands and Latino Studies. He received the Weinberg College Distinguished Teaching Award in 2013.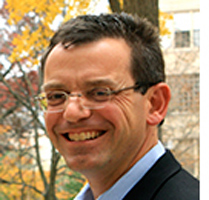 Brian T. Edwards is Crown Professor in Middle East Studies and Professor of English, Comparative Literary Studies, and American Studies at Northwestern, where he also is director of the Program in Middle East and North African Studies. He is the author of Morocco Bound: Disorienting America's Maghreb, from Casablanca to the Marrakech Express (Duke U Press, 2005), and After the American Century: The Ends of U.S. Culture in the Middle East (Columbia U Press, 2016), as well as numerous essays and articles in publications including Salon, The Believer, McSweeney's, Public Culture, Chronicle of Higher Education, Michigan Quarterly Review, Foreign Policy, Bookforum, and leading scholarly journals. Edwards is co-editor of Globalizing American Studies (U of Chicago Press, 2010), a collection of essays that provides global perspectives on US history and culture, and editor of On the Ground: New Directions in Middle East and North African Studies (NU-Q 2013, and available online here). Educated at Yale University (BA, MA, PhD), Edwards has lectured extensively in the US and abroad, including in Morocco, Tunisia, Egypt, Lebanon, Iran, Turkey, Qatar, Kyrgyzstan, and India, and has been visiting faculty at University of Tehran, EHESS in Paris, and UC Dublin, as well as a Fulbright Senior Specialist at Cairo University and the University of Naples, Italy. He has taught in the MALit and MALS programs for several years and particularly enjoys working with adult learners.
J. Michelle Molina (PhD, University of Chicago, 2004) studies the Society of Jesus in the early modern period. She explores Jesuit spirituality in an effort to understand how individuals — both elite and commoner — approached and experienced religious transformation. In particular, she has been interested in examining the impact of the Ignatian Spiritual Exercises — a meditative retreat geared toward self-reform — on early modern global expansion. Molina's book, To Overcome Oneself: The Jesuit Ethic and the Spirit of Global Expansion is published with University of California Press. Bearing witness to events in her own era, Molina has explained what it might mean that the new pope is a Jesuit. She has observed that it is best to situate this Jesuit pope in relation to the modes of self-formation found in the Ignatian Spiritual Exercises and, importantly, that this Catholic imperative to "know thyself" indicates that Pope Francis is well versed in what has been termed "philosophy as a way of life." She enjoys teaching classes on colonial Mexican history, early modern globalization, existentialist film, including those of Woody Allen. Molina particularly appreciates the questions and the focus that adult learners bring to class discussions every week.
Jane Winston is associate professor of French and gender studies, director of the Gender Studies Program and Jean Gimbel Lane Professor at the Alice Kaplan Institute for the Humanities at Northwestern. Her primary interests are in literary and cultural studies, the politics of representation, gender and race studies, feminist thought and political theory and transnational and globalization studies. She is the author of Postcolonial Duras: Cultural Memory in Postwar France and coeditor of Vietnam: Identities in Dialogue. Winston received her PhD from Duke University.