OLLi in the News!
April 5, 2017. Northwestern engineer and design students participated in a 14-week discussion group with OLLI members this past fall to better understand what older adults need and want in a home. Can they be met in a sustainable solar powered home that is inexpensive to operate, easy to maintain and fully ADA accessible? The NU students look to prove just that as they enter the Solar Decathlon for the first time this September with a fully built house. Read about the project and OLLI's role in Northwestern House
HERE
.
OLLI in Chicago Life Magazine
February 21, 2016. OLLI member Julie West Johnson, a freelance writer and former English teacher at New Trier High School in Winnetka wrote an inspiring article about Northwestern's OLLI, published in Chicago Life Magazine. Read Julie's article HERE.

'The Art of the Paperweight' Study Group Explores Exquisite Art Forms
July 23, 2015. What did Collette, Oscar Wilde, Truman Capote, Arthur Rubloff, and King Farouk have in common? They all collected paperweights. This summer, coordinators Evelyn Shaevel and Rae Jedel coordinated a fascinating study group on a rarely-studied topic. The study group met at Wieboldt Hall and watched presentations by the Selman Paperweight gallery and two well-known paperweight artists. The final study group session met at the Art Institute to browse the renowned Rubloff Collection, followed by a reception in the Fine Arts Building. What a great way to spend the summer!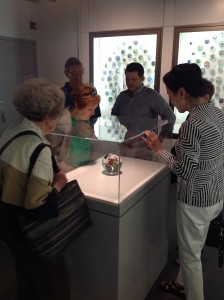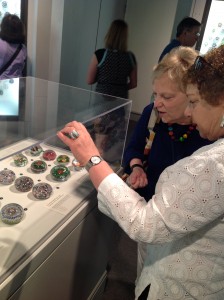 '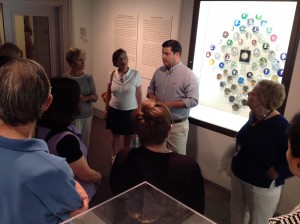 OLLI Member Wins Writer's Workshop Competition
July 8, 2015. Congratulations to Fran Markwardt, the winner of OLLI's first annual Writers' Workshop Competition! OLLI members submitted original works of fiction, nonfiction, and poetry for the opportunity to attend the three-day Northwestern Summer Writers' Conference free of change. Writer's had a choice of two prompts: a work of fiction or nonfiction on "A night in Chicago like no other," or three to five poems, with at least one about Chicago. The judging panel, comprised of Northwestern Writers' Conference faculty and staff, were thoroughly impressed by Fran's submission of poetry. Fran is a longtime OLLI member, and coordinator of 'The World of Poetry' study group. You can read her winning entries HERE.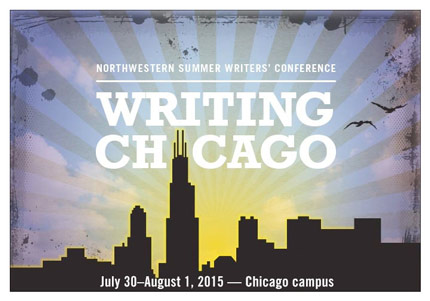 Share your OLLI News!
Have any news to share about your study group or other OLLI activities? We want to hear from you! OLLI's e-Newsletter is published once a week on Monday; the deadline for submissions is the Monday prior to the issue in which you would like your information to appear. Information inclusion is at the discretion of the Director. Submissions should be emailed to Peggy Shake and Lois Taft, Communications Committee chairs at ollicommunication@northwestern.edu.
Please contact Kirsty Montgomery at kirsty.montgomery@northwestern.edu for more information.