Program Overview
Post Graduate Program in Digital Marketing Strategy (Delhi, India)
The digital marketing landscape continues to accelerate at breakneck speed and marketers of all types are faced with new challenges and opportunities on a daily basis. It is an essential business practice for businesses to reach, engage and interact with their target audience and customer base.
According to the Journal of Advanced Research Foundation, India will witness a golden era in digital and mobile internet ad spending from 2013 to 2019.
In 2017 an estimated $ 1.5 billion is to be spent on digital ad buys in India
The number is expected to increase to $ 1.8 billion in 2018 and exceed $2 billion by 2019
Moreover, there is a higher demand for digital marketing talent than its current supply, according to a survey of over 300 marketers conducted by McKinley Marketing Partners. When asked which marketing skills they are looking out for, digital marketing dominated the list: over half of the responders (56%) listed digital marketing expertise. However, the study also revealed that there is only a 24% active supply of professionals with the digital marketing skills that the market demands.
This is an opportune time to fill the demand-supply gap for a promising career in digital marketing by getting the required training to excel in this domain through the Post Graduate* Program in Digital Marketing Strategy. 
New cohorts forming now.
Note: this program is based in India.
*In India, "post-graduate" refers to education following a completion of a bachelor's degree. In the US, "post-graduate" refers to education following a completion of a master's degree. Admission to a Post-Graduate Certificate in India requires completion of a bachelor's degree.
Curriculum
This certificate program, offered through a partnership between the Bridge School of Management and Northwestern University School of Professional Studies, aims to train students to accelerate their marketing careers through deeper expertise and knowledge of digital marketing, its role in an integrated marketing strategy, how to utilize it effectively, how to measure its effectiveness and how to lead digital change within their organizations.
Program Goals
The Post Graduate Program in Digital Marketing Strategy  is designed to help emerging leaders in marketing and established marketing managers to think digitally. This program is designed to bring marketers up to speed and empower them to continue to stay up to date on the rapidly changing world of digital marketing. The program is designed for working professionals with some marketing experience who are either:
Emerging leaders in marketing with two to three years of experience with the hands-on delivery and execution of digital marketing. These individuals may be skilled in the execution of some of the areas of digital marketing, but are looking to expand their expertise and move forward in their careers.
Middle managers in marketing with four to seven years of experience developing and implementing marketing strategies (traditional or digital) and/or experience managing entry-level digital marketing staff.
Through practical case studies and hands on application, this program will build upon students' existing marketing knowledge to transform them into digital thinkers and teach them to approach their marketing strategies with a focus on emerging technologies in the digital landscape.
Certificate Requirements
To earn a Certificate in Digital Marketing Strategy
Students must complete five (5) core courses:
Digital Marketing Overview (8 wks)
Consumer Insights (8 wks)
Social Media and Content Curation (8 wks)
Marketing Measurement and Data (8 wks)
Change Management and Digital Disruption (8 wks)
Courses are delivered online with supplemental on-ground, face-to-face weekly sessions. The online content is taught by Northwestern University faculty and includes lecture videos, discussion boards, multimedia exercises, reading and problem-solving activities. The on-ground, face-to-face weekly sessions are facilitated by Bridge faculty and include supplemental lectures, discussions, in-class activities, and designated time to work on group projects.
Educational Partner: Bridge School of Management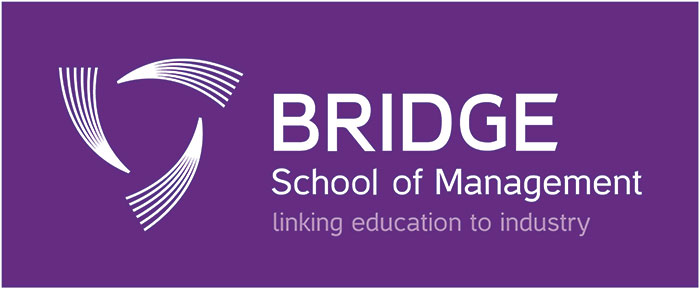 Northwestern University School of Professional Studies is proud to partner with the Bridge School of Management. The Bridge School of Management addresses India's "education-employment mismatch" by equipping working professionals with skills and practical knowledge of real business value for a global workplace.