Program Overview:
Certified Treasury Professional Certificate Program
The Certified Treasury Professional® certificate program is designed to develop the skills required by treasury professionals to execute critical functions related to corporate liquidity, capital and risk management. The Northwestern program utilizes the AFP Treasury Learning System™  materials in academic partnership with the Association for Financial Professionals.
Registration is open for Winter 2018:
CRT_TRES 331-0 Certified Treasury Professional – Register by Mon

day, January 22

Save your seat today!
Program Goals
In this program students will learn how to:
Maintain corporate liquidity required to meet current and future obligations in a timely and cost effective manner. 
Manage optimal cash positioning through forecasting and short-term investing and borrowing activities.  
Employ working capital strategies and tools to efficiently manage current assets and liabilities.  
Utilize various types of payment systems and Internet technologies to transfer monetary value and business documents between parties.  
Monitor and control corporate exposure to financial and operational risks. 
Optimize capital structure, manage costs of long-term capital and quantitatively evaluate capital resource investments.  
Manage cross-border funds movement and utilize international trade financing methods. 
Coordinate financial functions and sharing of financial information with other internal departments. 
Delineate appropriate ethical behaviors expected in business activities. 
Recognize corporate governance issues that arise from the separation of corporate ownership and control. 
Build cost effective relationships with financial services providers.
Study Materials
The course tuition fee includes the most recent print edition of and online access to the AFP Treasury Learning System™.
Guided overviews for each module highlight key topics
Assessments identify topics a participant already knows and those areas that require more time and attention
Create a personalized study plan based on experience and pre-test score
More than 850 questions for continually testing knowledge and comprehension
Features real-life case study scenarios and questions to apply your knowledge
Practice exam presented with a timing feature and other functionality to emulate the CTP certification exam
Online or printable flashcards, related links, additional resources and a feedback feature
Cost of study materials is non-refundable once the materials are distributed.
Association for Financial Professionals Partner Program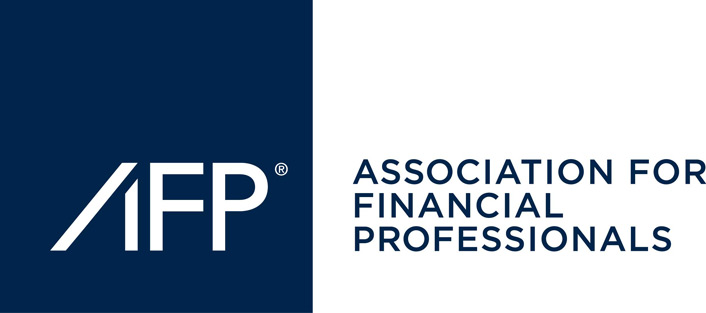 AFP is also the sponsor of the prestigious Certified Treasury Professional® (CTP®) designation, a globally recognized certification that indicates excellence in treasury and  finance and sets the standards used in the industry. With the national focus on the Sarbanes-Oxley Act and ongoing reviews of mutual fund and corporate financial irregularities, the role of Treasury professionals is changing and AFP is on the forefront of finding ways to prepare their members for these new standards.
Certificate Requirements
The CTP® program is a single course of study.  To earn a certificate from Northwestern University, students must complete the 6-week, 36-hour Certified Treasury Professional® Certificate Program. The program is offered at our Chicago campus on Saturdays during the Fall and Winter quarters. CTP® certification is awarded by examination from the Association for Financial Professionals.  More information on the benefits of certification, the exam itself, and Eligibility Requirements can be found on AFP's website.
All students interested in taking the CTP® exam must review the Eligibility Requirements (Work Experience, Education, Teaching Experience) which must be met in order to be eligible to take the CTP® exam. The experience requirement must be fulfilled by the application deadline, not the start of the testing window. Applicants who submit their application before they have fully satisfied the education and/or experience requirement will be determined ineligible.
Students are also strongly encouraged to request a Certification Candidate Guide (you will need to create a login for access) from AFP which details vital information such as the exam format, locations, dates and fees, preparing for and taking the exam, the exam application, and an Exam Candidate Checklist, among other topics. Exam candidates should also review the Rules and Regulations for all policies and procedures regarding the CTP® examination.
For students who have already earned their CTP® certification and are interested in recertification, please visit the AFP website for more information about earning and reporting credits.