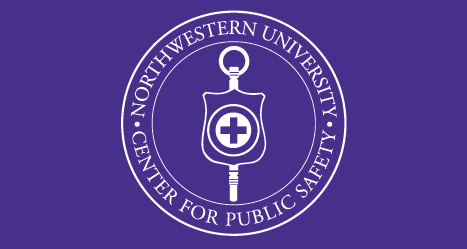 The beginning of a new year signals a fresh start for many.  For us, at Northwestern University Center for Public Safety, it signals the launch of our new electronic newsletter,
The Key
.  We hope you join us as we cover topics of interest to our students and alumni -- including best practices in management, crash investigation, forensics and transportation engineering.
We at NUCPS are excited to present and welcome you to the electronic version of
The Key
.    
Read more.
After attempting to arrest a suspect on an outstanding warrant, a Texas Department of Public Safety sergeant gave chase when the suspect fled, racing down the highway at 110 miles per hour. The sergeant was joined by two other troopers; a third, Mullinex, tried to shoot out the car's engine block and radiator from a highway overpass, where spike strips and another officer were stationed below. Before attempting his plan, Mullinex radioed his supervisor to ask if it was "worth doing." The sergeant told Mullinex to stand by to see whether the spike strips worked. It's unclear whether Mullinex didn't hear or disregarded that response.    
Read More.
On abandoned roadways in northern Lake County, participants witnessed several live crash tests during the multi-day event. Tests included a vehicle versus motorcycle crash, two-vehicle intersection crashes, and a three-car rear-ending crash.    
Read More.

This April, please join NUCPS faculty and experts from academia and law enforcement 

for

 this special two-day workshop.  

Learn more.