From the Executive Director
By David Bradford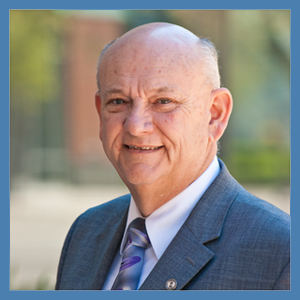 We at NUCPS are excited to present and welcome you to the electronic version of The Key. The relaunch and update of this publication is an expression of our continuing commitment to you and your career in the field public safety. The new Key is a work in progress. So we ask for your support and encourage your feedback as we strive to develop The Key into a resource that you value. 
We are extremely grateful to the NUCPS Alumni Association who have made it possible for us to establish a new position at the center, the position of Alumni Liaison and Coordinator. The person in this role will lead our effort in the publication of The Key,  coordinate graduate events, and serve as a resource for our graduates. We're pleased that Veronica Hinojosa has joined our staff in this role.  You can reach her at veronica.hinojosa@northwestern.edu with feedback, questions, and ideas.
Coming Soon:
I would also like to update you on two of additional developments coming in the near future.
We are pleased to announce the establishment of a new scholarship at NUCPS.  Any student of a certificate program or course of NUCPS will be eligible to receive the full tuition scholarship. Stay tuned for application criteria and application details and more information on scholarships available at NUCPS.
A revitalization and relaunch of the Franklin Kreml Society, established in honor of NUCPS founder, Franklin Kreml.  Mr. Kreml served as the director of the center from 1936-1955 and as the director of the traffic division of the International Association of Chiefs of Police from 1936 to 1956. In 1970. President Richard M. Nixon named him chairman of the President's Task Force on Highway Safety He was President of the Motor Vehicle Manufacturers Association of the United States from 1971 to 1975 and was a brigadier general in the Army Reserve.  At the end of each ten-week School of Police Staff and Command program, we present the Franklin M. Kreml Leadership Award to the student who best displays the dedication, devotion, ethics, sense of justice, and other attributes that were exemplified by Franklin Kreml. 
The Kreml Society was established to perpetuate the operation of NUCPS and in the coming months we will be invite you to join us in building on and strengthening the Kreml legacy.