Do Police Executives Rely Too Much on the Directive Leadership Style?
By Joseph Fitzgerald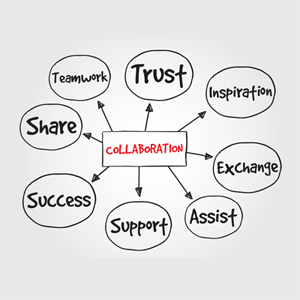 Law enforcement organizations have historically operated in an authoritative, top-down structure that favors a directive style of leadership. While makes it easy to mobilize police groups and achieve shared social and legal goals, police executives may be relying too much on directive leadership and not taking advantage of other leadership styles. As police leaders run organizations that continue to encounter more complex situations, appropriately incorporating a collaborative style of leadership may help them deal with internal and external problems more effectively.
The "old guard" of law enforcement generally gravitates toward directive leadership, as it's what they've used throughout their careers. To these leaders, it's the only strategy that makes sense. But a new guard of law enforcement professionals, armed with critical analysis skills gained in higher education, tend to lean toward using collaborative and supportive styles of leadership (Dantzker, 1999). These styles, when appropriate, benefit not only leaders but also entire police organizations. Although it may seem like an uphill battle, it's possible for leaders to effect small changes that will eventually lead to big results.
Directive and Collaborative Leadership Defined
Directive leadership has been described as autocratic, task-oriented, manipulative and persuasive (Dolatabadi & Safa, 2010). This style entails setting expectations in a clear manner through specific directions (Dolatabadi & Safa, 2010). Subordinates, in turn, are expected to comply with rules and regulations. Most traditional organizations value this kind of leadership, reflected by their top-down organizational structures. Subordinates must follow the chain of command, and approaching a superior not directly above them can be considered a sign of disrespect to their own supervisor. In this type of culture, ideas and opinions come only from those in higher positions, with decisions solely the domain of top management.
A directive style has its benefits, especially in effectively communicating clear messages about short- and long-term goals. It's also highly useful when an organization needs to make fast decisions (Darling & Leffel, 2010). As a directive leader's primary objective is to exact immediate compliance, this style is most effective when applied to straightforward tasks, in crisis situations when deviating from directions will cause significant problems, and when dealing with problem employees. The more complex a task, the less effective this style will be. Capable and self-motivated employees may also rebel against this leadership style (Garrick, 2010).
Collaborative leaders, by contrast, are perceived as making things work with the resources they have (Ansell & Gash, 2012). Also known as facilitative leadership, this style is defined by processes rather than the leaders' specific activities.
Encouraging collaborative problem solving and decision making is characteristic collaborative leaders. Groups have the opportunity to think about problems and discuss alternatives before deciding on appropriate action. Here the leaders' role is to help provide focus. They don't steer the group toward their vision; instead, collaborative leaders encourage people to cooperate, with the end point decided by the group.
Why the Reliance on a Directive Leadership Style?
Law enforcement work is characterized by a high degree of stress. Leaders cannot waste time persuading their followers or encouraging them to debate solutions. These demands appear to strongly encourage an authoritative leadership model and have proven to be more effective within the explicit context of crisis (Osterlind & Haake, 2010). In a challenging environment where police must respond to criminal behavior, clear directives from a figure of authority support efficiency and group cohesion. Efficiency in particular has often been used as the primary benchmark to evaluate the effectiveness of police organizations (Dantzker, 1999).
Directive leadership is also ideal for law enforcement because it gives leaders a way to overcome interpersonal issues that might otherwise impede performance, especially when group relations are very poor and tasks are not clear (Gordon, 1995). A group struggling to attain cohesion should perform better under a directive leader because his focus remains fixed on attaining group goals rather than improving interpersonal relationships.
Is There an Overreliance on Directive Leadership?
Authoritative leadership is not without its critics. Directive leadership styles can generate a breakdown in communication and an inability to inspire subordinates to act on their own because leaders rely mainly on their authority, doing little to earn workers' loyalty and respect (Zia, Shields, White, & Wilbert, 2010). An overreliance on directive leadership can lead to low employee motivation and productivity and high turnover rates. Police scholars writing within the context of community policing also encourage enhanced empowerment strategies that run contrary to the traditional model, reasoning that relying on authoritarian leadership is antiquated and ineffective (Wuestewald & Steinheider, 2006). However, attempts to stray from directive leadership has been met with strong opposition within police organizations. This resistance is no doubt linked to the precedent established by generations of directive leaders and the emulation of military authority models. Police culture privileges rank over factors like consensus building.
Taking the Role as a Collaborative Leader
Collaborative leaders play three roles within an organization. First, as a steward, the leader establishes the inclusiveness, transparency, neutrality and civic character of the group (Ansell & Gash, 2012). As a mediator, he nurtures relationships between group members or stakeholders, managing disputes and building trust among the group. Finally, he identifies value-creating opportunities and encourages group members to pursue them (Ansell & Gash, 2012).
To achieve these goals, collaborative leaders engage and create the crucial link between collaboration and innovation (Ansell & Gash, 2012). They provide autonomy to subordinates so they can help make decisions and solve problems. These leaders' employees are not only skilled, but also highly knowledgeable due to their experience and continuing education. As such, they expect greater trust from management and increasing responsibilities to keep them challenged and engaged; these meaningful activities in the workplace also result in higher employee satisfaction.
Police executives should consider leadership styles within the context of their own organizations. Relying too much on what feels comfortable or what's worked in the past can hinder progress. Furthermore, agencies are experiencing generational transitions as veteran officers retire, and are facing a millennial perspective that favors engaging work environments fostered by collaborative leaders. Although the roots of police leadership should remain directive, talking about how collaborative leadership can fit is a good first step toward making you and your organization well-rounded and adaptable to change.
Joseph Fitzgerald is a sergeant with the Berwyn Police Department in Illinois. He received his bachelor's degree in criminal justice from Kaplan University, his master's in public policy from Northwestern University, and his doctoral degree in organizational leadership from the Chicago School of Professional Psychology; he is a graduate of Staff and Command Class 360. Joseph Fitzgerald is an expert in the field of organizational leadership within the context of leadership alignment and change management within law enforcement agencies.