Click the menu to translate this page to another language.
College Preparation Program
EducationUSA Academy at Northwestern University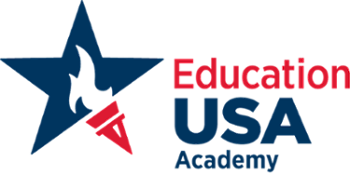 Northwestern University Summer Session, in partnership with the US Department of State's EducationUSA network, is pleased to offer a three-week EducationUSA Academy for international high school students. This unique academic program will provide instruction in English, college preparatory content, tours of diverse college and university campuses, and cross-cultural activities for 15- to 17-year-old students from around the world. Through the EducationUSA Academy, international students can improve their English competency and become more familiar with the US higher education system, academic culture, campus life, and application processes for admission to US colleges and universities. Students will have the opportunity to apply their learning at one of the US's premier universities and engage in the rich culture of one of its most exciting cities: Chicago. Potential applicants should apply through the EducationUSA Academy link on the College Preparation Program website. Applications will be accepted until April 24, 2017 on a space available basis..
Check out our website to get complete information!
Request Info to sign up for our prospective student mailing list!
Follow us on social media to see updates and photos!
Download the EducationUSA Academy at Northwestern brochure!
| | | | |
| --- | --- | --- | --- |
| | | | |
---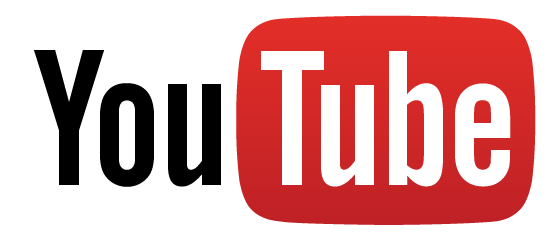 Admission Requirements
Current high school students from 15 to 17 years of age
Reside outside the United States and be a citizen of a country other than the United States
Dual nationals are eligible (must enter US on a US passport)
Be a non-native English speaker
Demonstrate at least intermediate-level English through a minimum TOEFL score of 80
Students with more advanced English and corresponding higher TOEFL scores can also be accommodated
How to Apply
Online Application for EducationUSA Academy at Northwestern has now passed
List of Extracurricular Activities
Official High School Transcript
Recommendation Form and/or Letter
TOEFL score report (minimum score of 80 on internet-based test)
Admission Decisions
Expect an admission decision by email approximately two weeks after you complete your application.
Admission is on a rolling basis. We encourage you to apply as early as possible.
Admitted students receive instructions on how to process their J-1 or F-1 student visa.
Admitted students submit a nonrefundable deposit and program enrollment forms to secure their space in the program.
Application deadline was MAY 1, 2017.
Official transcripts
are required to be submitted as part of the application. E-transcripts submitted via secure electronic providers are accepted. Please consult with your school to see if they are part of a secure e-delivery network. Transcripts are not accepted by fax or personal email.  
Official transcripts may be sent via email to:
spsadmissions@northwestern.edu
.
Official hard copy transcripts or documents may be sent to the address below:
Admissions Office
Attn:  College Preparation Program
Northwestern University School of Professional Studies
Wieboldt Hall, Sixth Floor
339 East Chicago Avenue
Chicago, Illinois 60611
Materials submitted to the admissions office are integrated into an applicant's admissions file and will not be returned.
Student Voices: Northwestern EducationUSA 2016
2017 EducationUSA Program Costs
$5,100: Includes course tuition, program and activity fees, room and meals, books and course materials, transportation to/from airport, transportation for college visits and cultural activities, and health insurance during the program.
Sample Schedule
Each day we explore topics that prepare you for the college experience. The three-week program is an immersion in American culture as you learn about university life in the US, experience the Chicago area, and delve into the local arts. Instructors devote class time to stimulating topics and demonstrate tools that will help you succeed in college. These tools range from proven effective study methods to various computer applications. The weekly topics are designed to lead you through an authentic college experience in preparation for study in the US.Below is an outline of a typical class day. We will provide a detailed daily schedule before the program begins.
| | |
| --- | --- |
| 8:00-8:45 a.m.: | Breakfast |
| 9:00-9:30 a.m.: | Conversation: What do you already know about academic research? |
| 9:30-10:15 a.m.: | Exploring theories, arguments, and evidence |
| 10:15-10:30 a.m.: | Break |
| 10:30-11:45 a.m.: | Case study: How movies teach children to discriminate |
| Noon-12:45 p.m.: | Lunch |
| 1:00-2:45 p.m.: | Applying what you know: How to organize research data |
| 3:00-5:00 p.m.: | Attend college classes, workshops, presentations, tour of local colleges and universities |
| 5:15-6:00 p.m.: | Dinner |
| 6:00-10:00 p.m.: | Homework, relaxation, extracurricular activities. Plan for next day! |
Tentative class field trips: Chicago Architecture Tour, Art Institute of Chicago, Museum of Contemporary Art, Chicago Cultural Center, Museum of Contemporary Photography
Off-campus Field Trips (afternoons and weekends)
EducationUSA Academy students will experience Chicago's rich diverse culture through a series of off campus field trips:
Attend a

Cubs Game

at Wrigley Field
On-campus Extracurricular Activities
Students will have the opportunity to experience Northwestern's beautiful lakeshore campus by participating in the following on campus activities in the afternoons and evenings:
College and University Tours
Northwestern University
EducationUSA Academy students will tour Northwestern's campus and attend an information session with the Office of Undergraduate Admissions. If interested, students may also attend information sessions with any of the six undergraduate schools:

Visits to other Universities
Chicago is home to several prominent, internationally recognized colleges and universities noted for their excellence in higher education. EducationUSA Academy students will participate in two college/university tours to meet with Admissions Office representatives, attend an information session, and tour each campus.
Tour 1 (Week 2)
University of Chicago
University of Illinois at Chicago
Tour 2 (Week 3)
Loyola University Chicago
DePaul University
Explore Northwestern's beautiful lakefront campus and the world-class city of Chicago!