The Northwestern Summer Writers' Conference
The Northwestern University Summer Session is pleased to announce the 12th annual Northwestern Summer Writers' Conference, a three-day summer institute dedicated to the creation and revision of novels, short-stories, nonfiction, and poetry.The program is tailored to writers of all genres, backgrounds, and levels of experience, and welcomes anyone seeking a fuller understanding of the craft — and business — of writing. Participants may choose from a diverse array of panels and workshops, all designed to give participants valuable perspectives on their work in the supportive company of other writers.
The 2016 Summer Writers' Conference will be held  on
July 28-30 
on the Chicago campus!
Take advantage of early bird registration rates through June 30.  
Conference Events
Workshops: Addressing a variety of genres and topics in writing, students will have the opportunity to participate in two workshops each day. Students will engage in writing exercises and focus on brainstorming and experimentation.
Keynote Address: Acclaimed Chicago writers will read from their own work, discuss the writer's craft, and converse about the process of writing and publishing. 
Faculty Panels: Writing professionals and enthusiasts come together to discuss topics of interest to writers of all levels and genres.
Manuscript Consultations: For an additional fee of $125, conference participants may meet individually with an instructor or panelist to discuss work sent in advance. Submitted work must be no more than 15 pages (double spaced, 12 point font). When you register, please indicate your preference from the list of instructors and panelists. In some instances, a faculty member may not be available. We will do our best to accommodate your first choice.
Community: Join writers in a supportive community to share work and ideas with others who understand the passion for writing. Participants will receive constructive critique and encouragement from faculty and peers. This conference will help students gain inspiration, build confidence, and provide many networking opportunities.
2016 Special Keynote Speakers
THURSDAY, JULY 28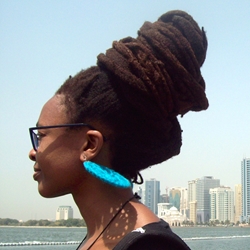 Nnedi Okorafor

Nnedi Okorafor is an international award-winning novelist of African-based science fiction, fantasy and magical realism for both children and adults. Born in the United States to two Nigerian immigrant parents, Nnedi is known for weaving African culture into creative evocative settings and memorable characters. In a profile of Nnedi's work titled, "Weapons of Mass Creation", The
New York Times
called Nnedi's imagination "stunning". Nnedi Okorafor's books include
Lagoon
(a British Science Fiction Association Award finalist for Best Novel),
Who Fears Death
(a World Fantasy Award winner for Best Novel),
Kabu Kabu
(A Publisher's Weekly Best Book for Fall 2013),
Akata Witch
(an Amazon.com Best Book of the Year),
Zahrah the Windseeker
(winner of the Wole Soyinka Prize for African Literature), and
The Shadow Speaker
(a CBS Parallax Award winner). Her latest works include her novel
The Book of Phoenix
, her novella
Binti
(a finalist for a Nebula, Hugo and a British Science Fiction Association Award) and her children's book
Chicken in the Kitchen
(winner of an Africana Book Award). Nnedi is an associate professor at the University at Buffalo, New York (SUNY). Learn more at Nnedi.com. Photo by Nnedi Okorafor
FRIDAY, JULY 29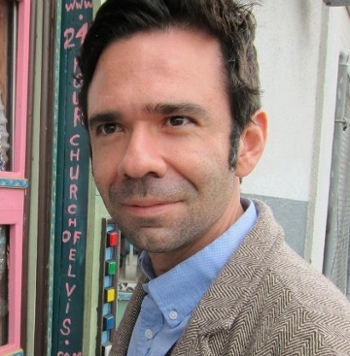 Juan Martinez
Juan Martinez was born in Bucaramanga, Colombia, and has since lived in Orlando, Florida, and Las Vegas, Nevada. He now lives in Chicago, and is an assistant professor at Northwestern University. His collection of short stories Best Worst American will be published by Small Beer Press in 2017. His work has appeared in various literary journals and anthologies, including Glimmer Train, McSweeney's, Ecotone, TriQuarterly, Conjunctions, the Santa Monica Review, National Public Radio's Selected Shorts, Norton's Sudden Fiction Latino: Short-Short Stories from the United States and Latin America, and The Perpetual Engine of Hope: Stories Inspired by Iconic Vegas Photographs. He is currently at work on a novel.
SATURDAY, JULY 30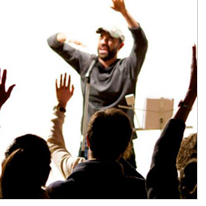 Story Club: Live Lit Performance
The Saturday keynote session will be a Story Club event created just for the Northwestern conference. This exciting performance will be hosted by the producer of Story Club South Side,
Andrew Marikis
, and will feature storytellers,
Bea Cordelia
,
Kelsie Huff
and
Ricardo Gamboa
, All sharing true tales told live — no notes, no net. Story Club is Chicago's premier storytelling event and a dynamic part of the live lit movement. Live lit is an exciting new merging of performance and creative nonfiction and Story Club will show you why it has taken over Chicago.
Contact Us
Office of Summer Session and Special Programs
Summer Writers' Conference
405 Church Street
Evanston, Illinois 60208-4220
phone: 847-491-3458
summerwriters@northwestern.edu