Writing Chicago: Northwestern Summer Writers' Conference
2016 faculty currently being updated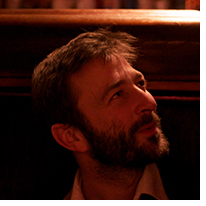 James Tadd Adcox is the author of a novel, Does Not Love (Curbside Splendor Publishing 2014), and a book of flash fiction, The Map of the System of Human Knowledge (Tiny Hardcore Press/PANK Books 2012). He has taught fiction and poetry at Purdue University, The University of Illinois-Chicago and StoryStudio Chicago. He lives in Chicago.
Lily Be is a momma, a nanny, and storyteller. She's a wise Mexican badass from Humboldt Park, Chicago. You can hear her tells stories everywhere and anywhere. Lily is a Moth GrandSLAM champion and the host and producer of her own storytelling show, The Stoop. A bio does not do Lily Be justice. After listening to her stories, you should talk to her and invite her over to make tamales.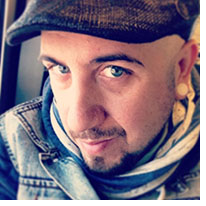 Bobby Biedrzycki is a writer, performer, educator, and human rights activist who resides in Chicago, IL. His stories, poems, and performances have appeared on pages, stages, and public spaces around the globe. His work is rooted in cross-disciplinary collaboration that focuses on creating social change. Bobby works in the Department of Education and Community Engagement at the Goodman Theatre, is a company member of 2nd Story, and is faculty at Columbia College Chicago, where he was the 2013 recipient of the Excellence-in-Teaching Award. Bobby is deeply committed to collaborating with youth artists working to change the world, and is @bobbyfloats on all forms of social media.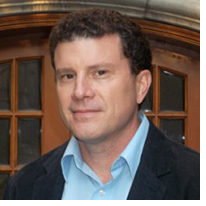 Scott Blackwood is the author of the novels See How Small and We Agreed to Meet Just Here and a story collection In the Shadow of Our House. He's also written two books of narrative nonfiction for musician Jack White about the history of Paramount Records, the first of which was nominated for a 2015 Grammy Award. Scott has been the recipient of a Whiting Writers' Award, the AWP Prize for the Novel, a Texas Institute of Letters Award for best work of fiction and been a finalist for the PEN USA Award in fiction. Originally from Austin, Texas, he lives in Evanston and teaches fiction writing in the MFA Program at Southern Illinois University.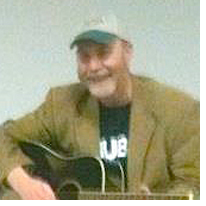 Henry Carrigan is Assistant Director and Senior Editor at Northwestern University Press. Before coming to NUP, he was publisher at Continuum International. He writes about books for Publishers Weekly, BookPage, and Library Journal, and he writes about music for American Songwriter, No Depression, Engine 145, the Bluegrass Situation, and Country Standard Time. He has written for numerous newspapers including the Atlanta Journal-Constitution, The Charlotte Observer, The Cleveland Plain Dealer, The Orlando Sentinel, The Christian Science Monitor, and The Washington Post Book World. He taught Humanities at Lake Forest College, Russian Literature at Northwestern University, Humanities at Otterbein College in Ohio, and Elizabethtown College in Pennsylvania and worked for ten years as a reference librarian at the Westerville Public Library in Westerville, OH. He has led numerous workshops on collection development at the local, regional, and national levels, and he speaks widely on topics ranging from writing and book reviewing to book publishing. Over the past four years, he has been a regular contributor to a number of reference books published by Salem Press, including Magill's Literary Survey. In the early years, Henry was a columnist for Library Journal for three years as well as Forecasts editor at Publishers Weekly for five years.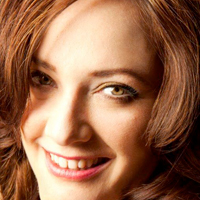 Suzanne Clores is a memoirist and fiction writer. She is the author of Memoirs of a Spiritual Outsider (Conari 2000, Kindle 2011) and the founder of The Extraordinary Project, an online collection of our most unusual human experiences. Her work has aired on Chicago Public Radio and is forthcoming on the Los Angeles Public Radio program Strangers. She has written for Salon, The Huffington Post, The Nervous Breakdown, SMITH, and numerous trade publications. She has an MFA from the University of Arizona and lives with her family in Chicago.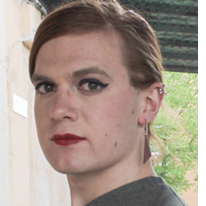 A Chicago-born playwright, slam poet, essayist, performer, and researcher, Bea Cordelia uses her writing and academia for transgender activism and other forms of social change.  Six of her plays have been produced to date and many of her poems and essays published.  Most recently, she performed her own autobiographical one-lady play Chasing Blue to rave reviews, was a winner of the Goodman Theatre's New Play Bake Off and the runner-up of the Louder Than a Bomb University Slam, and completed her undergraduate senior thesis on the intersection of body image and law in the German transgender community.  Check out her latest at facebook.com/bea.cordelia1, on Twitter/Instagram @BeaCordelia, or on her blogs transposingpearls.blogspot.com and 30bea30.blogspot.com.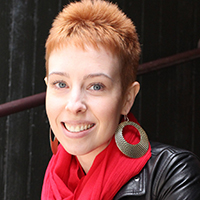 Olivia Cole is an author, blogger, and poet from Louisville, KY. Her work has been published by the likes of Huffington Post, xoJane, The Daily Dot, and others. Her first novel, Panther in the Hive, was published in 2014, the sequel to which is forthcoming. She tweets incessantly as @RantingOwl.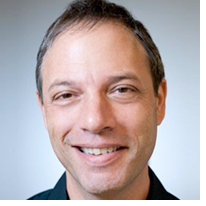 Kevin Davis is the author of the nonfiction books Defending the Damned (Atria/Simon & Schuster 2007) and The Wrong Man (Avon, 1995). His next book, The Brain Defense, is scheduled for publication in 2016 from The Penguin Press. His award-winning writing has appeared in Utne Reader, Chicago magazine, The Rumpus, Writer's Digest, and many other publications. He teaches creative nonfiction writing at Loyola University Chicago and at the University of Chicago Graham School of Continuing and Professional Studies.
Sarah Dodson is the managing editor for Poetry magazine and co-founder of MAKE Literary Productions. She has been involved with programming for a number of Chicago literary events, including Lit & Luz, currently, and previously, Printers' Ball, Printers Row Lit Fest, and the Story Week Festival of Writers.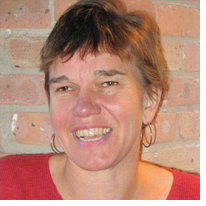 Beth Finke's memoir Long Time, No See was published by University of Illinois Press and was on the BookSense Top Ten list of University Press books in 2003. Her children's book Hanni and Beth: Safe & Sound (Blue Marlin Publications) won an ASPCA/Henry Bergh Children's Literature Award and is featured on the PBS Martha Speaks book club list. Beth leads four weekly memoir-writing classes for Chicago senior citizens every week and moderates a blog for Easter Seals National Headquarters in Chicago. She received a writing fellowship from the National Endowment for the Arts and is hard at work writing a book about those memoir-writing classes she leads. Learn more about Beth by following her blog: www.bethfinke.wordpress.com.
Lindsay Garbutt
Lindsay Garbutt is the assistant editor of Poetry. She has worked at the Poetry Foundation since 2010.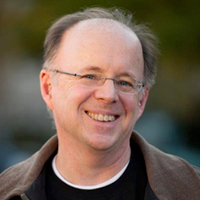 James Finn Garner is a humorist and performer in Chicago. His best known work is the international best-seller Politically Correct Bedtime Stories.  His writing has also appeared in the New York Times, Playboy, The Wall Street Journal, TV Guide, and Chicago Magazine, and on National Public Radio and the British Broadcasting Corporation.  His latest project is the clown noir mystery trilogy Honk Honk My Darling, Double Indignity, and The Wet Nose of Danger.
Calvin Forbes' books of poetry include The Shine Poems (Louisiana State University Press, 2001), From the Book of Shine (1979), and Blue Monday (1974). His poems have appeared in anthologies such as A Century in Two Decades: A Burning Deck Anthology, 1961-81 (1982) and New Black Voices (1972). His honors and awards include fellowships from the Illinois Arts Council, the National Endowment for the Arts, and the Bread Loaf Writer's Conference. Forbes is an Associate Professor at the School of the Art Institute of Chicago, where he teaches writing, literature, and jazz history.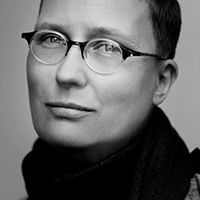 Goldie Goldbloom's novel, The Paperbark Shoe, won the AWP Award and the Novel of the Year from the Independent Publisher's Association. Her writing has appeared in such journals as The Kenyon Review, Prairie Schooner, TriQuarterly and many others. This year, she was awarded a National Endowment for the Arts Fellowship and a Brown Foundation - Dora Maar Fellowship. Goldbloom teaches writing at Northwestern University and holds an MFA from Warren Wilson College. She lives in Chicago with her eight children.
Duriel E. Harris is the author of the print collections Drag and Amnesiac: Poems; and Speleology, a video collaboration with artist Scott Rankin. A co-founder of the avant-garde poetry/performance collective The Black Took Collective and Editor for Obsidian: Literature in the African Diaspora, she has been awarded grants from the Illinois Arts Council, the Cave Canem Foundation, and the Rockefeller Brothers Fund. Current projects include the sound compilation "Black Magic" and Thingification—a one-woman show. Harris is an associate professor of English at Illinois State University where she teaches creative writing, literature, and poetics. (www.thingification.org).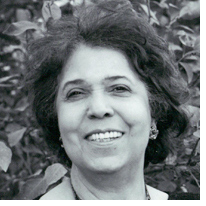 Ronne Hartfield is the author of the biographical memoir, Another Way Home: The Tangled Roots of Race in One Chicago Family (University of Chicago Press 2004). She is a poet, essayist, and international museum consultant. Hartfield served throughout the 1990s as the Woman's Board Endowed Executive Director for Museum Education at the Art Institute of Chicago. She has been a Senior Fellow in Residence at the Rockefeller Scholars Center in Bellagio, Italy as well as at the Harvard University Center for the Study of World Religion. She has undergraduate and graduate degrees from the University of Chicago in History, Theology and Literature and was awarded an Honorary Doctorate in Humane Letters from DePaul University.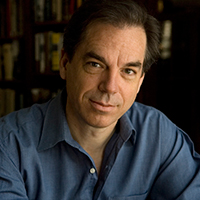 Miles Harvey is the editor of a recently published oral-history collection, How Long Will I Cry?: Voices of Youth Violence, which the Chicago Tribune called "incredibly rich and compelling." He wrote a play, also called How Long Will I Cry?, which premiered at Steppenwolf Theatre in 2013. Harvey's previous work includes The Island of Lost Maps, a national and international bestseller that USA Today named one of the ten best books of 2000. He teaches at creative writing at DePaul University.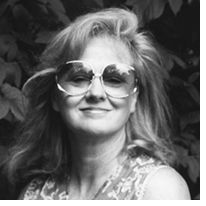 M. M. M. Hayes has been editor and publisher of StoryQuarterly for many years and is currently Senior Contributing Editor. Her experience in reading submissions, and judging SQ contests and helping on the Flannery O'Connor Prize, is helpful for writers working with manuscripts in progress. Her own fiction has been anthologized in Best of the West, New Stories from the South, Best American Mystery Stories, plus work in numerous commercial and literary magazines, and several conference fellowships.

Delia Jean Hickey
Delia Jean Hickey is a Chicago based artist who specialty is words and images. She is a frequent collaborator with the Ladydrawers' Comics Collective and a Second City alumna. She is a graduate from the School of the Art Institute of Chicago and has worked with, for or had work shown/published by truthout.org, Global Girl Media, Girl Scouts of America, Columbia College, Chicago Book Expo, Chicago Zine Fest, Madison Print and Resist Festival, The Cultural Center at Eagle Hill, Workshop13 Cultural Arts and Learning Center, URI-EICHEN, Gallery 400, A+D Gallery, George Mason University Center for the Arts and more.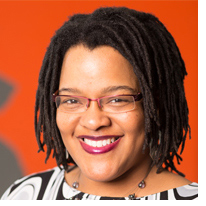 Emily Hooper Lansana
Emily Hooper Lansana is an arts administrator, educator and performing artist. She has played a range of leadership roles. Currently she serves as the Associate Director of Community Arts Engagement for the Arts and Public Life Initiative at the University of Chicago. Previous experience includes: Theater/Literary Arts Curriculum Supervisor, Chicago Public Schools Office of Arts Education and the Director of Education, Lincoln Center Theater. Her consulting efforts have helped to support the work of a number of institutions from The Field Museum of Natural History to eta Creative Arts Foundation. As an adjunct professor, Ms. Lansana has taught at Columbia College, the University of Chicago, DePaul University and Chicago State University. Ms. Lansana is a nationally recognized performance artist and served on the Board of Directors of the National Association of Black Storytellers and as President of the Chicago Association of Black Storytellers. She received her BA in Theater Studies with a certificate in Teacher Preparation/Education from Yale University and an MA in Performance Studies from Northwestern University.
Naomi Huffman is the editor-in-chief at Curbside Splendor Publishing and the managing editor at featherproof books. She is the founder and co-curator of the monthly live nonfiction series The Marrow, and produces the Book Fort, a roving tent of interactive literary events that augments the annual Pitchfork Music Festival. Her work has appeared in the Chicago Tribune, The Rumpus, Newcity, and Bookslut. She is currently at work on a novel.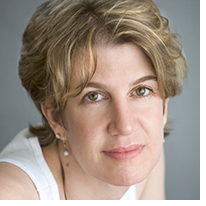 Tara Ison is the author of the novels A Child out of Alcatraz, The List, and Rockaway, and recent essay collection Reeling Through Life: How I Learned to Live, Love, and Die at the Movies. Her short story collection Ball is forthcoming in November 2015.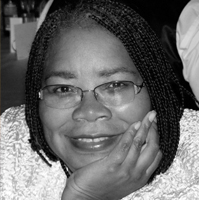 Angela Jackson
Angela Jackson is a poet, playwright and novelist. Her poetry has been honored with the Shelley Memorial Award of the Poetry Society of America, the American Book Award, a Pushcart Prize, the Carl Sandburg Award and the Chicago Sun-Times/Friends of Literature Book of the Year Award, among others. Her poetry collection It Seems Like a Mighty Long Time was recently published from NU Press/Triquarterly Books. Her book of poetry And All These Roads Be Luminous: Poems Selected and New was nominated for the National Book Award. Her novel, Where I Must Go, was awarded an American Book Award.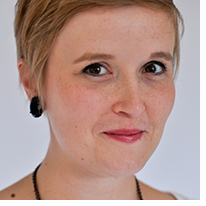 Jac Jemc's first story collection, A Different Bed Every Time, was released in October 2014 from Dzanc Books. Her novel, My Only Wife, was a finalist for the PEN/Robert W. Bingham Prize for Debut Fiction and winner of the Paula Anderson Book Award. She is the poetry editor for decomP and nonfiction editor for Hobart.
Parneshia Jones is Sales and Subsidiary Rights Manager and Poetry Editor for the TriQuarterly Books imprint at Northwestern University Press. Her first poetry acquisition, Head Off & Split: Poems, by Nikky Finney won the 2011 National Book Award for Poetry. Her second acquisition, The Abundance of Nothing, by Bruce Weigl, was a finalist for The Pulitzer Prize (2013). Her collaborations with the Cave Canem Foundation allowed for the Cave Canem Northwestern University Press 2nd  Book Prize for an African American poet in addition to numerous collaborations with poetry organizations across the globe. Parneshia earned a M.F.A degree from Spalding University and completed the Yale Publishing Course while working for Northwestern University Press. She is a recipient of the Gwendolyn Brooks Poetry Award, the Margaret Walker Short Story Award, and the Aquarius Press Legacy Award, and is published in several anthologies including She Walks in Beauty: A Woman's Journey Through Poems, edited by Caroline Kennedy; The Ringing Ear: Black Poets Lean South, edited by Nikky Finney, as well as Poetry Speaks Who I Am, a book/CD compilation. Jones is a member of the Affrilachian Poets, a collective of Black voices from Appalachia and serves on the board of Cave Canem and GlobalWrites. She has performed her work all over the United States, including the Nuyorican Poets Cafe in New York City, the Art Institute in Chicago, and Vanderbilt University. Her poetry has been commissioned by Art for Humanity in South Africa, Shorefront Legacy, and featured on Chicago Public Radio. In 2014, Parneshia was named one of the "25 Writers to Watch" by the Guild Complex and one of "Lit 50: Who Really Books in Chicago" by Newcity Magazine. Her first collection, Vessel, was published by Milkweed Editions (April, 2015).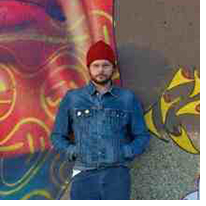 Jacob S. Knabb is Senior Editor at Curbside Splendor Publishing, named 'Best Indie Press' by Chicago Magazine, and Senior Editor of Another Chicago Magazine. He also teaches publishing and creative writing at Lake Forest College. You can follow him on Twitter where he posts about his wife, son, chihuahuas, and publishing exploits at @jacobsknabb.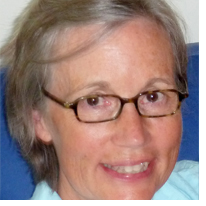 Laurie Lawlor has written and published more than 37 award-winning books of fiction and nonfiction for children and young adults. Rachel Carson and Her Book that Changed the World (Holiday House) celebrates the life and work of environmentalist Rachel Carson. This picture book biography won the John Burroughs Riverby Award for Excellence in Nature Writing and is featured on the ALA Amelia Bloomer Award List, the 2013-14 Reading Is Fundamental List, and the 2014 Illinois Reads Program. Lawlor is the 2010 recipient of the Prairie State Award for Excellence in Writing for Children presented by the Illinois Reading Council. Her nonfiction picture book, Muddy as a Duck Puddle Real American Simile, provides a humorous look at figures of speech. Visit www.laurielawlor.com.
Andrew Marikis is a storyteller, actor, teaching artist and dinosaur enthusiast. He hosts Story Club South Side monthly; tells personal tales all over town; performs at Adventure Stage Chicago, Lifeline & Seanachai theatres among others; and he's dressed up as Sue the T-rex twice - once for payment.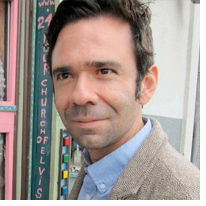 Juan Martinez was born in Bucaramanga, Colombia, and has since lived in Orlando, Florida, and Las Vegas, Nevada. He now lives in Chicago, and is an assistant professor at Northwestern University. His work has appeared in various literary journals and anthologies, including Glimmer Train, McSweeney's, Ecotone, TriQuarterly, Conjunctions, the Santa Monica Review, National Public Radio's Selected Shorts, Norton's Sudden Fiction Latino: Short-Short Stories from the United States and Latin America, and The Perpetual Engine of Hope: Stories Inspired by Iconic Vegas Photographs. He is currently at work on a novel.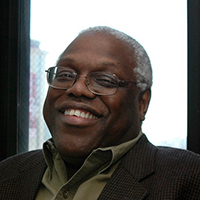 Eric Charles May is the author of the novel Bedrock Faith, which was named a Notable African-American Title by Publisher's Weekly, and a Top Ten Debut Novel for 2014 by Booklist magazine. An associate professor in the Fiction Writing program at Columbia College Chicago and a former reporter for The Washington Post, Eric was recently named the recipient of the 21st Century Award for 2015 by the Chicago Public Library Foundation.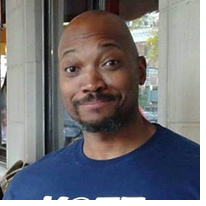 Jarrett Neal earned a BA in English from Northwestern University and an MFA in Writing from the School of the Art Institute of Chicago. His poems, fiction, essays, and reviews have appeared in The Good Men Project, The Gay and Lesbian Review, Chelsea Station, Best Sex Writing 2015, Requited Journal, New City, and other publications. His first collection of essays, What Color Is Your Hoodie?: Essays on Black Gay Identity is available from Chelsea Station Editions. He is assistant director of the Academic Support Center at Aurora University where he is currently pursuing a doctorate in Adult and Higher Education. He lives in Oak Park, IL.
Dana Norris is the founder of the Story Club franchise and the editor-in-chief of Story Club Magazine. She has been published in McSweeney's Internet Tendency, The Rumpus, the Tampa Review, The Chicago Reader, and The Chicago Tribune, and her stories have been featured on WBEZ (91.5 FM) and Vocalo.org (89.5 FM). She also has a regular relationship advice column for the website Role/Reboot. You may see her upcoming performance schedule at dananorris.net.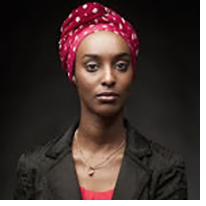 Ladan Osman has received fellowships from the Fine Arts Work Center, Cave Canem, and the Michener Center for Writers. Her work has appeared in Apogee, The Normal School, Prairie Schooner, Transition Magazine, and Waxwing. Her chapbook, "Ordinary Heaven," appears in Seven New Generation African Poets, Slapering Hol Press, 2014. Winner of the Sillerman First Book Prize, The Kitchen-Dweller's Testimony is published by University of Nebraska Press. She lives in Chicago.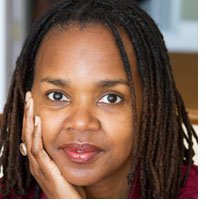 Audrey Petty has taught creative writing and literature at Knox College, University of Illinois at Urbana-Champaign and Northwestern University. Her stories have appeared in such publications as StoryQuarterly, Callaloo, The Louisville Review, The Massachusetts Review, Painted Bride Quarterly, Nimrod and African American Review. Her essays have been featured in The Oxford American, Saveur, ColorLines, The Southern Review, Gravy, Callaloo, Cornbread Nation 4 and Best Food Writing 2006 anthology. Her poems have been published in Crab Orchard Review and Cimarron Review. She is the editor of High-Rise Stories: Voices from Chicago Public Housing. 
Marcy Posner is a literary agent. After 15 years on the editorial side of the business, the last being Associate Publisher at Pantheon, Posner made the jump to agenting. She worked at the William Morris Agency for 12 years, then at her own agency, followed by Sterling Lord Literistic, and now finally at Folio Literary Management. She has represented a number of New York Times best-selling writers, including Jacqueline Kelly, author of The Evolution Of Calpurnia Tate. She represents everything from upper middle grade and young adult to commercial fiction, especially thrillers, and prescriptive nonfiction.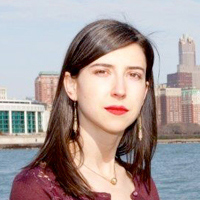 Kathleen Rooney is a founding editor of Rose Metal Press and a founding member of Poems While You Wait. The author of seven books of poetry, fiction, and nonfiction, she is the winner of a Ruth Lilly Award from Poetry magazine and her novel in poems Robinson Alone won the Eric Hoffer Award in Poetry. Her debut novel O, Democracy! was published last year, and her latest chapbook with Elisa Gabbert is The Kind of Beauty That Has Nowhere to Go. Recent essays and criticism have appeared or are forthcoming in The New York Times Magazine, The Chicago Sun Times, The Chicago Tribune, The Believer, Coldfront and The Rumpus.
Roger Rueff is an award-winning playwright and screenwriter whose works have been produced around the world and translated into seven languages.  He served as the lead writer for the EU Health Programme animated Web series "Boys & Girls" and is currently creating/developing a half-hour television series to be co-produced by Radiotelevisione italiana S.p.A. (RAI), the Italian national broadcasting company. He is also the author of Discovering the Soul of Your Story, a unique approach to story creation and development that he supports and teaches online at www.soulofyourstory.org.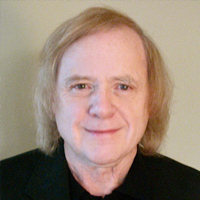 Fred Shafer is a literary editor, writer, and teacher of writing. He was an editor with TriQuarterly, the international literary journal published by Northwestern University, where he has taught a sequence of courses in fiction writing in the School of Professional Studies for many years. He gives lectures and leads workshops each year at The Writers and the Off-Campus Writers Workshop in suburbs near Evanston, and he directs a set of three private workshops for advanced short story writers and novelists. More than thirty books have been published by members of his workshops, including six in the last two years. One motion picture on which he worked and received screen credit won six first prizes at the Milan Film Festival (including best film and best screenplay). His own essays, reviews, and interviews have appeared in several periodicals.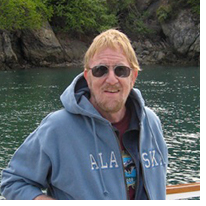 Michael Steinberg is the founding editor of the literary journal Fourth Genre: Explorations in Nonfiction. He's written and co-authored five books and a stage play. In 2004, Still Pitching won the ForeWord Magazine /Independent Press Memoir of the Year. An anthology, The Fourth Genre: Contemporary Writers of/on Creative Nonfiction (with Robert Root) is in a sixth edition. Steinberg has presented workshops, craft talks and seminars at many colleges and universities as well as at international and national writers' conferences, including; the Prague Summer Writing Program, the Paris Writer's Conference, the Geneva (Switzerland) Writer's Conference, the Kachemak Bay (Alaska) Writer's Conference and The Chautauqua Summer Writer's Workshops. He's Nonfiction Writer-in-Residence in the Solstice/Pine Manor College low residency MFA program.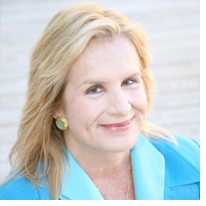 An award-winning journalist and author for more than three decades, Michele Weldon is Director of Programs at Illinois Humanities Council and assistant professor emerita at the Medill School of Journalism at Northwestern University, where she taught for for 18 years. Weldon's latest book, Escape Points: A Memoir will be out in September 2015 through Chicago Review Press. Her first book, I Closed My Eyes (Hazelden/ HCI) was re-released in 2012 as a new edition. Writing to Save Your Life (Hazelden/HCI, 2001) was re-released in 2012 with a new edition, and has been the basis of her Writing to Save Your Life Workshops over the last 15 years. Her third book, "Everyman News: The Changing American Front Page" (University of Missouri, 2008), won the National Federation of Press Women nonfiction book award in 2009. Her e-book chapter through SheBooks, "Just Me And My Three Sons" was released in 2014 and will be out in 2015 as an audiobook. Weldon has written chapters in This I Believe on Fatherhood (Wiley, 2011), Encyclopedia of 21stCentury Media (Sage, 2009) and Conversations with Joyce Carol Oates (University Press of Mississippi, 1989). She has written columns, news and features for newspapers, websites, magazines and radio such as New York Times, Al Jazeera, Chicago Tribune, Christian Science Monitor, CNN, Dallas Times Herald, Dial, Huffington Post, Guardian, Los Angeles Times, Medium, More.com, Newsday, Nieman Narrative Digest, Pacific Standard Magazine, Parenting, Quartz, Seventeen, Slate, U.S. Catholic, Writer's Digest, West Suburban Living, womensenews, Woman's Day and hundreds more. She narrated lessons for TED Ed and competed in the Moth Story Chicago GrandSlam in 2012.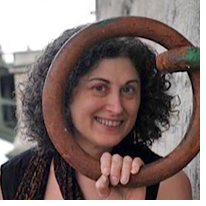 S.L. Wisenberg is the author of a story collection, The Sweetheart Is In; an essay collection, Holocaust Girls: History, Memory, & Other Obsessions, and a nonfiction chronicle, The Adventures of Cancer Bitch, based on her blog. Her MFA is in fiction from the University of Iowa Writers' Workshop; her BS is in journalism from the Medill School of Journalism. She was a feature writer for the Miami Herald and has published prose and poetry in The New Yorker, Ploughshares, Tikkun, New England Review, Michigan Quarterly Review and many other places. Her nonfiction has appeared in Creative Nonfiction, Brevity, River Teeth, Fourth Genre, Lilith, Colorado Review, and The Progressive. She's received a Pushcart Prize and grants and awards from the Chicago Department of Cultural Affairs and Special Events, Illinois Arts Council, Fine Arts Work Center in Provincetown and the National Endowment for the Humanities. She is working on a book of creative nonfiction, Moments in Selma & Other Glimpses of the South, to be published by the University of Georgia Press. She is former director of Northwestern's MA/MFA in Creative Writing program, where she continues to teach creative nonfiction workshops. Photo by Adine Sagalyn