The Northwestern Summer Writers' Conference
The Northwestern University Summer Session is pleased to announce the 12th annual Northwestern Summer Writers' Conference, a three-day summer institute dedicated to the creation and revision of novels, short-stories, nonfiction, and poetry.The program is tailored to writers of all genres, backgrounds, and levels of experience, and welcomes anyone seeking a fuller understanding of the craft — and business — of writing. Participants may choose from a diverse array of panels and workshops, all designed to give participants valuable perspectives on their work in the supportive company of other writers.
The 2016 Summer Writers' Conference will be held  on July 28-30 on the Chicago campus. We will be updating the webpage thoughout the winter.  Please check back for conference details.
Conference Events
Workshops: Addressing a variety of genres and topics in writing, students will have the opportunity to participate in two workshops each day. Students will engage in writing exercises and focus on brainstorming and experimentation.
Keynote Address: Acclaimed Chicago writers will read from their own work, discuss the writer's craft, and converse about the process of writing and publishing. 
Faculty Panels: Writing professionals and enthusiasts come together to discuss topics of interest to writers of all levels and genres.
Manuscript Consultations: For an additional fee of $125, conference participants may meet individually with an instructor or panelist to discuss work sent in advance. Submitted work must be no more than 15 pages (double spaced, 12 point font). When you register, please indicate your preference from the list of instructors and panelists. In some instances, a faculty member may not be available. We will do our best to accommodate your first choice.
Community: Join writers in a supportive community to share work and ideas with others who understand the passion for writing. Participants will receive constructive critique and encouragement from faculty and peers. This conference will help students gain inspiration, build confidence, and provide many networking opportunities.
2015 Special Keynote Speakers
THURSDAY, JULY 30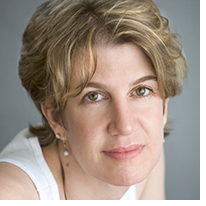 Tara Ison

Tara Ison is the author of the novels The List (Scribner), A Child out of Alcatraz (Faber & Faber, Inc.), a Finalist for the Los Angeles Times Book Prize, and Rockaway (Counterpoint/Soft Skull Press), featured as one of the "Best Books of Summer" in O, The Oprah Magazine, July 2013. Her forthcoming books are Reeling Through Life, a collection of essays, and Ball, a short story collection, from Counterpoint/Soft Skull Press.

Her short fiction, essays, poetry and book reviews have appeared in Tin House, The Kenyon Review, The Rumpus, Nerve.com, Black Clock, TriQuarterly, PMS: poemmemoirstory, Publisher's Weekly, The Week magazine, The Mississippi Review, LA Weekly, the Los Angeles Times, the San Francisco Chronicle, the Chicago Tribune, the San Jose Mercury News, and numerous anthologies.  She is also the co-writer of the cult movie Don't Tell Mom The Babysitter's Dead. 
She is the recipient of a 2008 NEA Creative Writing Fellowship and a 2008 COLA Individual Artist Grant, as well as multiple Yaddo fellowships, a Rotary Foundation Scholarship for International Study, a Brandeis National Women's Committee Award, a Thurber House Fiction Writer-in-Residence Fellowship, the Simon Blattner Fellowship from Northwestern University, and a California Arts Council Artists' Fellowship Award. 

Ison received her MFA in Fiction & Literature from Bennington College.  She has taught creative writing at Washington University in St. Louis, Northwestern University, Ohio State University, Goddard College, Antioch University Los Angeles, and UC Riverside Palm Desert's MFA in Creative Writing program.  She is currently Associate Professor of Fiction at Arizona State University.
FRIDAY, JULY 31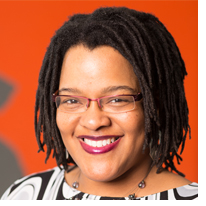 Emily Hooper Lansana
Emily Hooper Lansana is an arts administrator, educator and performing artist. She has played a range of leadership roles. Currently she serves as the Associate Director of Community Arts Engagement for the Arts and Public Life Initiative at the University of Chicago. Previous experience includes: Theater/Literary Arts Curriculum Supervisor, Chicago Public Schools Office of Arts Education and the Director of Education, Lincoln Center Theater. Her consulting efforts have helped to support the work of a number of institutions from The Field Museum of Natural History to eta Creative Arts Foundation. As an adjunct professor, Ms. Lansana has taught at Columbia College, the University of Chicago, DePaul University and Chicago State University. Ms. Lansana is a nationally recognized performance artist and served on the Board of Directors of the National Association of Black Storytellers and as President of the Chicago Association of Black Storytellers. She performs with the Performance Duo: In the Spirit and as a solo performer and has been featured throughout Chicago and across the country including at the National Storytelling Festival and at the National Association of Black Storyteller's Festival. She received her BA in Theater Studies with a certificate in Teacher Preparation/Education from Yale University and an MA in Performance Studies from Northwestern University
SATURDAY, AUGUST 1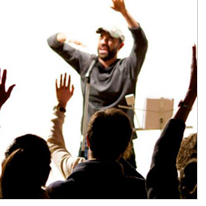 Story Club: Live Lit Performance
The Saturday keynote session will be a Story Club event created just for the Northwestern conference. This exciting performance will be hosted by the producer of Story Club South Side, Andrew Marikis, and will feature storytellers Lily Be, Bea Cordelia and Dana Norris sharing true tales told live — no notes, no net. Story Club is Chicago's premier storytelling event and a dynamic part of the live lit movement. Live lit is an exciting new merging of performance and creative nonfiction and Story Club will show you why it has taken over Chicago.
Contact Us
Office of Summer Session and Special Programs
Summer Writers' Conference
405 Church Street
Evanston, Illinois 60208-4220
phone: 847-491-3458
summerwriters@northwestern.edu