Available Global Programs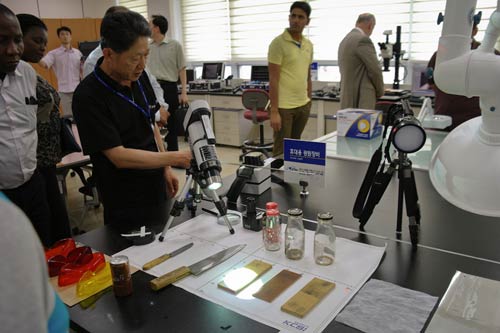 All current NUCPS courses – including our advanced law enforcement training programs – are available for adaptation to specific global client needs and goals.
Our courses cover such advanced and on-going training subject areas as Homeland Security, Law Enforcement Management, Criminal Investigation, Forensic Science, Crash Investigation & Reconstruction, and Community Policing.
Our curriculum offerings also can be customized to client requirements and their changing needs to include varying degrees of focus on such areas as:
• Public Corruption
• Organized Crime
• Trafficking of person, narcotics, and weapons
• Border Security
• Police Legitimacy
• Cyber & Computer Crimes
• Financial Crime
Additionally, NUCPS can provide expanded Rule of Law and Prosecutorial training within any of our courses or curricula, including all of the above issues. The scope of Rule of Law education includes such key areas as Police Legitimacy, Procedural Bias, Implicit Bias, and Ethics.