The Key
The Key is the official journal of Northwestern Center for Public Safety. Our bi-monthly digital publication features law enforcement and public safety-related articles authored by expert members of law enforcement and related industries. To receive a complimentary subscription to The Key, click here.
---
Apr / May 2019
Issue 10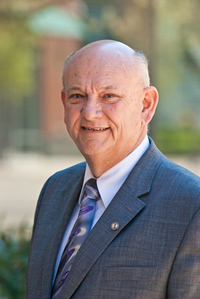 Executive Director David Bradford uses this issue's letter to convey what he considers his "three P's of Ethical Behavior and Decision Making" to provide a mental template for making good, ethical decisions on the street, especially when the situation is not covered by a policy, rule or regulation. . . .   Read his letter >>
Re-educating the public safety work force is more than an in-service block of instruction. Instead, it is a transformational re-thinking about how all agency members make all decisions and a re-examination of the hiring process for new recruits. Read the article >>
Each year, NUCPS is proud to present the Executive Leadership Award to those who have successfully completed the following classroom or online courses: . . . Learn more >>
Catherine L. Feinman, editor of DomPrep Journal, summarizes key points from a recent roundtable that brought together experts from public safety and public health to discuss the impact on the current opioid crisis, including data collection issues, best practices, personnel protection, and whole-community collaboration  .  . . . Read the article >>
In 1996, Sweden lost 541 people to traffic crashes. Deciding that any deaths were unacceptable, it adopted the Vision Zero program as its official road policy. Only two decades later, the Scandinavian country halved its traffic deaths to 270 by 2016. With increasing popularity throughout Europe and a growing list of US states and metropolitan adopters, Vision Zero aims to reduce the annual world crash fatalities of 1.3 million people to, well, zero. . . . Learn more>>
Information Communication Technology is a crucial tool for supporting effective communication and decision making under complex and uncertain environments of disasters. Each disaster holds diverse characteristics that influence prediction, detection, and specific activities required for prevention, mitigation, response, and recovery. Interoperable and dependable communication infrastructures are necessary. . . . Learn more >>
Communities depend on public safety professionals for help in circumstances that may include officers making split-second, life-altering decisions. Mindfulness training offers the chance for officers to learn critical skills based on situational awareness and self-awareness -- skills that could save lives . . . Read this Staff Study >>

"As an officer, I have been able to use mindfulness to make deeper connections with the community I serve. I am able to better sense tense moments, helping me make more sound and just decisions." . . . . Read the Update on Newton's CSPD Program >>
Interested in checking out the benefits of mindfulness? Here is a list of nine apps that frequent the "best of" lists. Learn more . . .
---
Back Issues
Read More . . .
More articles from past issues of The Key are available using the following links . . .
---
About The Key
The Key is a bi-monthly publication of Northwestern University Center for Public Safety, 1801 Maple Ave., Evanston, IL 60201. nucps.northwestern.edu. Copyright © 2019, by Northwestern University Center for Public Safety. Reproduction of any part of this magazine without express written permission is strictly prohibited.

Articles are contributed by professionals in public safety and related fields. No word rate is paid. No other reimbursement is provided. Contributors' opinions and statements are their own and do not reflect that of Northwestern Center for Public Safety or Northwestern University. Advertising is not accepted. To update the email address associated with a subscription, please email nucps-alumni@northwestern.edu.

David Bradford/executive director. Caroline Paulison Andrew / editor.
Back to top