The Key
The Key is the official bi-monthly journal of Northwestern Center for Public Safety. To receive a complimentary subscription to The Key, click here.
Sept / Oct 2019
Issue 11 - Crash Issue
By David Bradford.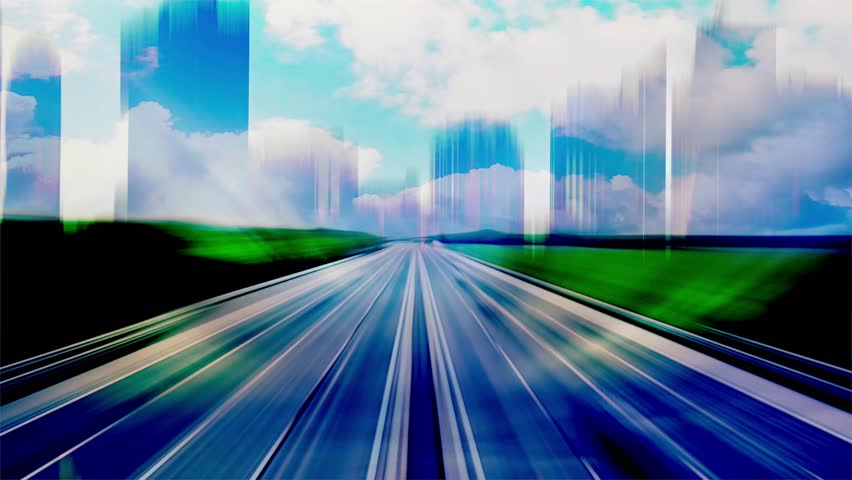 Public safety in the twenty-first century is changing and evolving more rapidly than ever. Communities and their policing agencies face a range of threats and challenges that heretofore have not existed. To help combat these issues, local law enforcement agencies are developing, adopting, and promoting policies that encourage and improve police-community relations. In contrast to the past, public safety agencies are expected to operate at levels of transparency that did not exist ten years ago. In response to this new environment, police leadership styles and competencies must transition from the authoritative style that traditionally has dominated the field — confirmed by agency organizational charts and management styles — to a more inclusive approach that enables and empowers rather than commands. Finally, agencies also are compelled to deploy new technologies that frequently present challenges to the educational backgrounds and skill levels of both civilian and sworn personnel, many of whom lack the training or education to implement correctly.    . . . .   Read more >>
NUCPS is proud to announce that Crash Investigation & Reconstruction Instructor Adam Hyde has been appointed to the Governing Board of Directors of the Accreditation Commission for Traffic Accident Reconstruction (ACTAR), which is the internationally recognized and accepted accreditation authority for public and private sector accident reconstruction professionals. Hyde joins the governing board as representative of participating organization NAPARS (National Association of Professional Accident Reconstruction Specialists). . . Read the article >>
NUCPS strongly encourages all crash reconstruction students to pursue ACTAR accreditation. Qualified professionals may embark on the accreditation process. The final step in the process is the accreditation examination. The exam is offered several times per year in the US and around the world.
 Upcoming US test dates and locations include:
Oct. 7, 2019: Springfield, IL.

Oct. 9, 2019: Eugene, OR.

Oct. 11, 2019: Atlantic City, NJ.

Oct. 15, 2019: Round Rock, TX.

Oct. 18, 2019: Golden, CO.

Nov. 8, 2019: Gettysburg, PA
By Adam Hyde.
Since 1936, NUCPS has been a global leader in traffic crash investigation and reconstruction training. Building on our commitment to this critical area of public safety, NUCPS has completed thorough revisions to Traffic Crash Reconstruction 1 and Traffic Crash Reconstruction 2 curriculum and materials. The fully revised materials and lectures will provide students with an exceptional theory-based lecture environment and a variety of new hands-on, case study applications for case study to help reinforce newly learned principles.
Read the article >>
By Brooks Louton, NUCPS School of Police Staff & Command, #461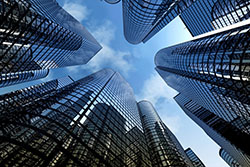 In order to effectively reduce harm, officers need to know the best methods for handling the environments in which they will work. While the department has extensive experience in low-rise environments, the emerging cityscape demands new tactics and strategies. As population density increases and tall buildings proliferate, would it benefit the agency and its community to conduct additional training on vertical policing?. . . . Read the Study >>
Ice Cream, Cookies & Midwest Expo Success
The NUCPS community was out in force at the Midwest Security & Police Conference / Expo, with a steady stream of students, alumni, and instructors stopping by the NUCPS exhibit booth to chat and nosh on ice cream bars and oatmeal cookies. 
 As a sponsor of the 20129 Illinois traffic Safety Challenge Awards breakfast, we were happy to award an education training package to the Buffalo Grove Police Department, which won the 2d Grand Prize drawing (pictured with NUCPS Exec Dir David Bradford and Deputy Dir Shelly Camden is Buffalo Grove Sgt. Michelle Kondrat and Chief Steven Casstevens). Traffic Safety Challenge Rookie of the Year was Elk Grove Village Police Department, which also received a NUCPS education training credit.
Sunday, October 27, 5:30 - 7:30pm
Join NUCPS staff, instructors, students, and alumni at our Annual Reception at the Etoile Room of the London House Hotel Chicago. Enjoy a complimentary dinner buffet and beverages while networking with colleagues and former classmates.
Arrive early to secure your free 2019 reception shirt. Special guests include Chicago's "Blues Brothers." This year's reception also features a fun photo booth.. . . . RSVP Now >
Back Issues
Read More . . .
More articles from past issues of The Key are available using the following links . . .
---
About The Key
The Key is a bi-monthly publication of Northwestern University Center for Public Safety, 1801 Maple Ave., Evanston, IL 60201. nucps.northwestern.edu. Copyright © 2019, by Northwestern University Center for Public Safety. Reproduction of any part of this magazine without express written permission is strictly prohibited. Articles are contributed by professionals in public safety and related fields. No word rate is paid. No other reimbursement is provided. Contributors' opinions and statements are their own and do not reflect that of Northwestern Center for Public Safety or Northwestern University. Advertising is not accepted. To update the email address associated with a subscription, please email nucps-alumni@northwestern.edu.

David Bradford/executive director. Caroline Paulison Andrew / editor.
Back to top