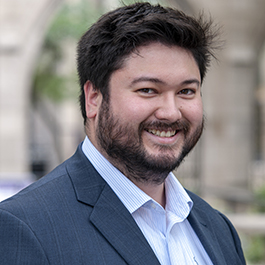 Brain Runo
Learning Designer
312-503-5983
I have lived in and around the Chicago area my entire life and am very happy to become a part of Northwestern University as a Learning Designer. I'm here to help faculty design high quality online courses that utilize proven learning theories.

Prior to joining Northwestern, I worked at the University of Illinois at Chicago in the Department of Medical Education and Extended Campus as an Instructional Designer and IT Technician. While working at the UIC Extended campus, I was able to pursue a Masters degree in Education with a focus in Instructional Design and online course development which I received in 2012. I also earned my B.A from UIC in English with a minor in Anthropology.

Outside of work, I love to travel, play video games, and try cooking new dishes.