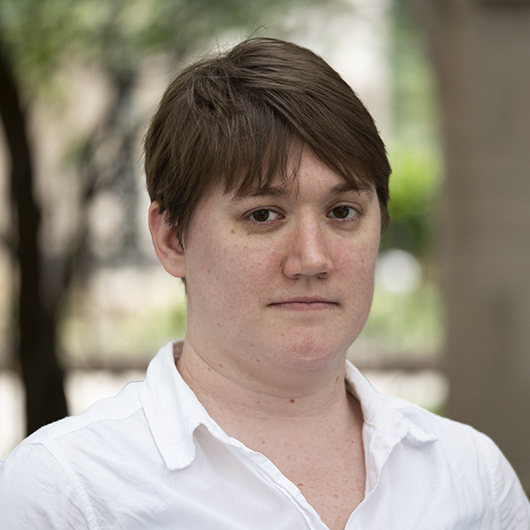 As the Senior Content Specialist in SPS Distance Learning, I get to be a part of every course development team! I provide feedback on writing style, copyright, and accessibility. Web accessibility has become a major focus of my work, and in addition to helping my colleagues build accessible online courses, I have developed face-to-face and online accessibility training, as well as participated in several university-wide accessibility committees. I even teach online classes about accessibility at University of Illinois-Springfield! I've also earned my Certified Professional in Accessibility Core Competencies (CPACC) from the International Association of Accessibility Professionals. Ensuring that our courses are accessible and inclusive is the heart of my work.
In addition to my work on course development and accessibility, I'm the content manager for the DL website, overseeing the writing, editing, and publishing of the pages and blog posts.
Prior to joining the Northwestern community, I was a student at DePaul University, where I earned a B.A. in Political Science and later, as an employee of DePaul, my M.A. in Writing, Rhetoric, and Discourse. Outside of work, I volunteer with my local farmers market, play board games with friends, and pull books out of my to-be-read pile.