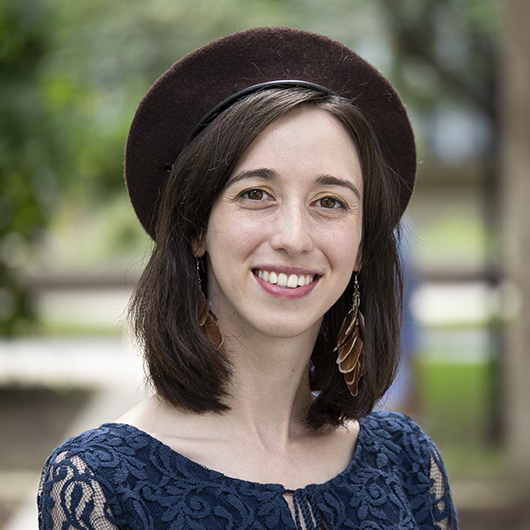 Krissy Wilson
Senior Learning Designer, Assessment

312-503-5980

As a Senior Learning Designer in the School of Professional Studies, I collaborate with faculty as an advocate for curricular excellence, innovation in design and technology, universal design for learning, and superior student engagement and experience.

I am a lifelong learner, and have had the unique experience of taking online courses as a student, developing online courses as an instructional designer, and teaching and tutoring online as an instructor. On any given day, you might find me drafting assignment descriptions, writing a blog post, conducting research on best practices in online learning, designing custom course graphics, facilitating faculty training, performing Quality Matters reviews, presenting at a conference, leading a webinar, building a course site in Canvas, or experimenting with new educational technology.

2020 – Graduate Certificate in Children's Literature - Pennsylvania State University (Anticipated)
2018 – Master of Arts in Writing, Rhetoric, and Discourse – DePaul University
2017 – Online Teaching Certificate – Rutgers University
2017 – Graduate Certificate in Instructional Design – University of Wisconsin-Stout
2014 – Master of Fine Arts in Writing, focus in Book Arts – The School of the Art Institute of Chicago
2012 – Bachelor of Arts in English, concentration in Children's Literature – University of Florida

My husband and I live in Chicago's Lakeview neighborhood with our daughter, Robin (and a few pet gerbils, too!).