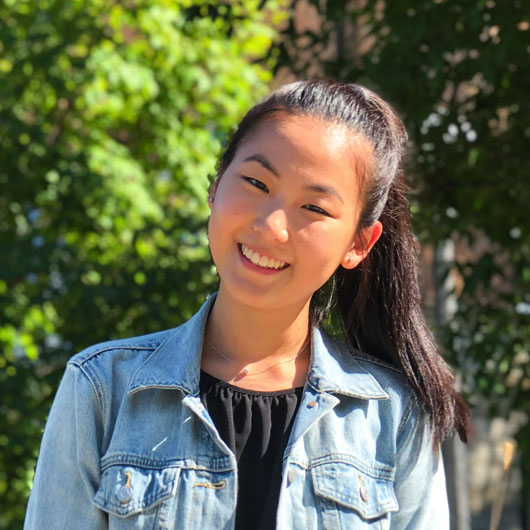 Yerim Lee
Course Development & Digital Accessibility Aide
yerimlee2022@u.northwestern.edu
As a Course Development and Digital Accessibility Aide, I will be assisting the Office of Distance Learning Team with basic web page design and setting up course sites in Canvas. I am a third-year student at Northwestern University pursuing a BS/MS degree in Mechanical Engineering, expecting to graduate in the Spring of 2022. I am excited to collaborate with this team and assist with this unprecedented large-scale migration to online learning.
As a student, I am aware of the challenges that have arisen from remote learning, especially via Canvas, but I have also received many apologetic emails from professors who are also struggling with this new classroom arrangement. Understanding that these complications from remote learning is not any of the professors' fault, I am glad to use my experience in web page design to ensure organized Canvas pages for both staff and students, while also certifying that these pages are accessible and well-maintained for smooth e-learning instruction.
Outside of work and being a student, I have a 5-month old Corgi pup named Winston who takes most of my free-time (if I have any), and he loves to make new dog friends and play fetch all day. I have also tried to stay fit at home and create an organized space for my work. I'm looking forward to make the most out of 2021, and I'm glad to start it off here!