Skip to main content
type:Alumni topic:Arts and Humanities program:Creative Writing
The Write Place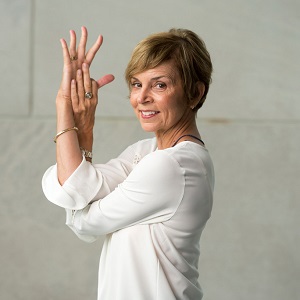 Cathy Beres never thought of herself as a writer—until the blog she'd started to deal with her husband's terminal cancer reached 50,000 page views. After her husband died 11 years ago, she began to take writing classes at other schools, eventually applying to Northwestern's Master of Fine Arts in Creative Writing program. When she was accepted, she was "more excited than when I got into college."
Her classes, with adult students of all age groups, were a challenge, "but I really enjoyed the challenge," she says. "I liked assignments, deadlines, and the people. It was a wonderful variety of working and nonworking, older and younger." In the company of other writers, Beres learned about the writing craft and the literary world, receiving feedback from her diverse group of classmates.
Her work has since appeared in half a dozen publications. Parts of her master's thesis, a collection of essays with a narrative thread, heave been published, and she hopes a larger collection of those essays will become a book. Beres continues to write, with support from former classmates.
At first, she admits, writing was a hobby, but "now it's an important part of my life. The program helped me become more serious about my writing." She also teaches yoga, publishing pieces in yoga magazines as well. Beres's older son earned his law degree from Northwestern in 2013, and his younger brother is an editor at Mashable—they're both proud of their mom's achievements. Age 59 when she began at SPS, Beres spent five years in the program. Shortly before her graduation ceremony last June, she said—if she could figure out how to decorate it—her mortarboard would quote the Beatles: "When I'm 64."
-David Lewellen
tags:
May 1, 2018