type: Student Insights topic: Science and Technology program: Professional Development
Julie Cowan Brings Agile Practices to University Office for Research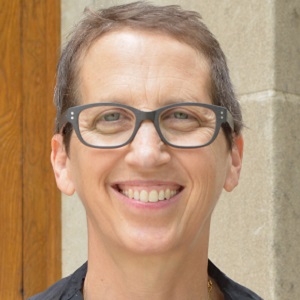 As the marketing and communications manager for Northwestern University's Office for Research, Julie Cowan tackles projects ranging from content creation to user experience to graphic design. All research projects at the University touch the Office for Research at some point, which places communications from more than 12 research support offices and 53 University Research Centers under the purview of Cowan's department. These creative projects have one thing in common—the need for strategic project management.
To keep her project management skills current, Cowan signed up to earn a Certificate in Agile Practices from Northwestern University School of Professional Studies.
"I thought the class was fantastic. The instructor was phenomenal," said Cowan, whose class was led by career agile coach and SPS instructor Anthony Mersino. "He treated the students professionally, but also with a sense of humor and flexibility and kindness. As a professional in the field he understands both traditional and agile project management, so it was nice to have someone committed to the ideology."
Cowan is now working to implement agile practices in her own department. She's found the tenets of agile align with her wide range of communications roles. She explained, "As a creative person, I'm much more iterative. That's what agile is like, but I'm also involved in software and the web, so I thought that learning to do things in an agile fashion would be beneficial."
Cowan added that she's found agile practices encourage trust and responsibility in teams, which in turn can increase work engagement. The course gave her the opportunity to use agile practices firsthand and gather insights from like minded professionals across industries. She had a chance to network with classmates using agile in finance and other industries, which provided a different perspective that could be brought back to the University.  
"For people who want to proceed in their career, agile is a great foundational class," Cowan concluded. "Project management is a basis for so much. Even though I'm mostly a creative, these types of forward-thinking skills help a lot."
tags:
April 12, 2017