type: Academic topic: Science and Technology program: Information Systems
Keeping Up with the Increasing Demand for Cybersecurity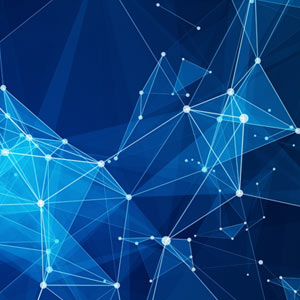 Faisal Akkawi, PhD
Demand for qualified experts in cybersecurity is at an all-time high with millions of unfilled positions in the US today. As consumer data becomes an increasingly valuable asset in today's world, cybercrimes also continue to rise. Companies across the world are looking for experts that are not only qualified in responding to cyberattacks, but skilled in building secure digital ecosystems that prevent attacks in the first place. Unfortunately, many organizations today still have poor cybersecurity policies and unprotected data. Skills such as application development security and cloud security will continue to be invaluable in tomorrow's economy. This is an especially difficult field to succeed in, because while hackers only need to be right once, security professionals need to be right all the time. Hackers do not even need strong fundamental skills to breach databases as online tools become more available to them and as people become vulnerable to social engineering. As 5G arrives and allows us to transfer data with zero latency at exponentially faster rates than 4G, new security threats will rise. To achieve security goals in the future, we believe that professionals in this field will need to be able to combine their knowledge of security practices with data science, ML, and neural net capabilities to best serve their institutions. 
The US Bureau of Labor Statistics predicts that cybersecurity jobs will be one of the fastest growing professions nationally, growing at a yearly rate of 31% through 2029. Additional drivers of job growth in this field will be the transition to work from home, as well as high profile ransomware attacks. Firstly, as companies are expected to maintain work from home flexibility for their employees even after Covid-19, they lose one of their most important firewalls: the physical office. With employees signing into company systems from all across the world on different networks and in different locations with different risks, companies need to be much more careful about risk mitigation. Today, many are actively investing in privileged access management and other sub sectors of cybersecurity. Secondly, as the number of cybercrimes, specifically high profile ones, continues to rise, companies become more aware of the necessity for responsible cybersecurity practices. Examples include the Capital One breach of more than 100 million customers, the breach of the Colonial Pipeline, and many more.  
We are constantly updating and modifying our MS in Information Systems program to align it with industry needs and demands. To match the increased demand for cybersecurity, we have added a new course, Enterprise Security Strategy (CIS 453). The core of this course is to bridge the gap between theory and practice when building and managing a security program. There are key components that every security professional should understand, comprehend, and be able to apply to their practice to become the industry leading expert that organizations are looking for.
The Master of Science in Information Systems program from Northwestern University School of Professional Studies offers seven specializations including Information Systems Security. Details are available online.
---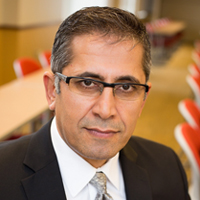 Faisal Akkawi is the faculty director of Northwestern University's Master of Science in Information Systems program. His area of specialization is software architecture for concurrent systems, and his research interests also include reactive/adaptive intelligent systems and design issues of concurrent programming languages. Selected for the NASA Faculty Fellowship Program in 2003, Akkawi designed and implemented a framework that was used in the advanced diagnostic and caution and warning system for the International Space Station. He has an MS in electrical engineering and a PhD in computer science from Illinois Institute of Technology.
---
Northwestern University School of Professional Studies offers many degree and certificate programs, with evening and online options available. To learn more about how Northwestern University's MS in Information Systems (MSIS) program prepares graduates to advance their careers in IT management or to move into an IT career, fill out the form below and we will be in touch with you soon. 
tags:
June 28, 2021