type: Student Insights topic: Society and Public Policy program: Global Health
Acing Access to Global Healthcare Data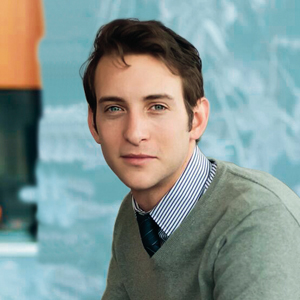 I like taking on several things at once, says Evan Lord, who keeps a barrage of balls in the air. Lord coaches junior, adult, and collegiate players at a tennis club in West Chester, Pennsylvania. Cofounder of a startup, he brainstorms electronic means to improve access to information about infectious diseases in remote areas. As a graduate student in Northwestern's online MS in Global Health (MSGH)program, he connects with experts around the world to address critical issues in 21st-century healthcare.
Multitasking is not new for Lord. As a sophomore at Ursinus College, he became a licensed EMT while pursuing a degree in French and minors in biology and philosophy. In an Ursinus class on biomedical ethics, Lord teamed with two classmates to envision a global database for reporting infectious diseases. The team went on to win a business competition and seed money to launch GEMS (Globalized Ethics for Medical Science) when they graduated in 2014.
Lord says his MSGH studies were immediately applicable to the startup and will enhance his career in health diplomacy. "Even in countries with developed healthcare systems, there may be huge gaps in access to care," says Lord, who notes that cultural barriers, like the burial practices that promoted transmission of Ebola, may impede healthcare.
In an MSGH grant-writing course, Lord connected with classmate Heidi Sampang, a physician traveling the world on medical missions. She introduced him to physicians and healthcare officials at the National Lung Center of the Philippines, where Lord will conduct fieldwork for his degree in collaboration with Sampang and MSGH classmate Anna Demkovic, a paralegal at Abbott Labs. "We're looking to change the way we view disease and how it's treated," says Lord. "We have the potential to affect policy making at regional and national levels."
tags:
July 14, 2016