type: Alumni topic: Student News program: Global Health
Helping Refugees Through Storytelling and the Online MS in Global Health Program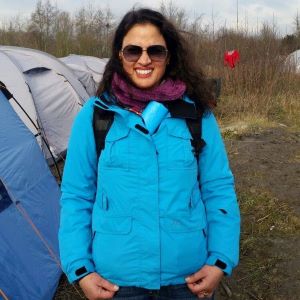 After spending the first part of her life living in different countries, learning foreign languages, meeting different people and persevering through personal loss, Tanya Schenk knew that she wanted to dedicate her career to helping refugee women.
Moving Abroad, Beginning in Global Health
After studying Persian, Arabic and Farsi while an undergrad in California and eventually working as a commercial pilot, Schenk moved to Cairo, where she completed a Middle Eastern studies degree in the early 2000s. She met her now-husband, had a son, and had moved to Germany for her husband's job when her brother unexpectedly died (another brother, as well as her father, died when she was 12.)
In 2015, while living in Munich, she and a friend began volunteering to aid refugee women entering Eastern European countries, mainly from Syria and Iraq. "And all these tents, the UN tent, the IRC tent — they were all markedly empty — except when there were some news vans there, then they would come, and they'd make an appearance. But nobody was helping anybody."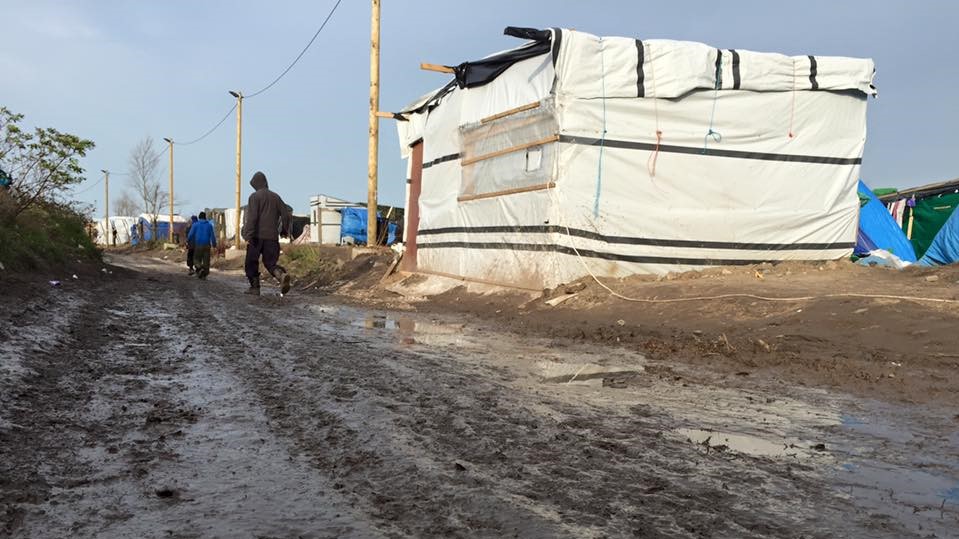 ---
Entering Online MSGH Program for More Expertise
She founded the Yellow Vest Foundation, dedicated to rapid aid to refugees in desperate need of basic supplies and supporting volunteers in the field. However, she realized at a certain point that she required additional expertise and knowledge to take her work to the next level. "I found that the thing that was missing the most to create a real impact, not just serve this acute need, was coordination," Schenk, currently based in Majorca, says. "I was trying hard to get everyone together to coordinate, and I started building relationships with all these different organizations. But there were so many egos involved." While researching educational and professional programs, she discovered Northwestern's Master of Science in Global Health (MSGH) program. "I happened upon the program. I saw it was online, and I thought, 'Well, I can do that.'"
Finding Passion Project Through Global Health Initiatives Course
In Arda Gucler's Sustainability of Global Health Initiatives class, Schenk found her passion project and her practicum. She adapted an Australian research project tailored to male refugees for the women Schenk wanted to help (primarily Afghan women fleeing Afghanistan and Chin women from Myanmar.) "It's meant to help women or people, refugees like this, realize that they're not alone and that they will seek help, that they want to seek help, and try to normalize the feelings that they're having. It's okay to feel like that; there's a lot of people in the same situation as you are. And so through talking about it, hearing other people's stories, I think it begins to break down the barriers."
The role of storytelling as a form of therapy for refugees has been demonstrated in research, and it was clear, when Schenk connected with her research subjects, that they had not yet had the time or opportunity to talk about their circumstances. "When they started, they wouldn't turn on their cameras at the beginning, they didn't want to talk, or they'd  turn it on, turn it off, and they were very shy." As time wore on, though, they began to share more personal details. "some of them would say, "I sit in the corner and I cry, and I don't want my family to see me, so I just find a corner and hide. This one woman just desperately wanted to hide it from her family of like nine people that she's living within a single room apartment. But she realized that all these women feel the same way. And that gave them some sense of relief."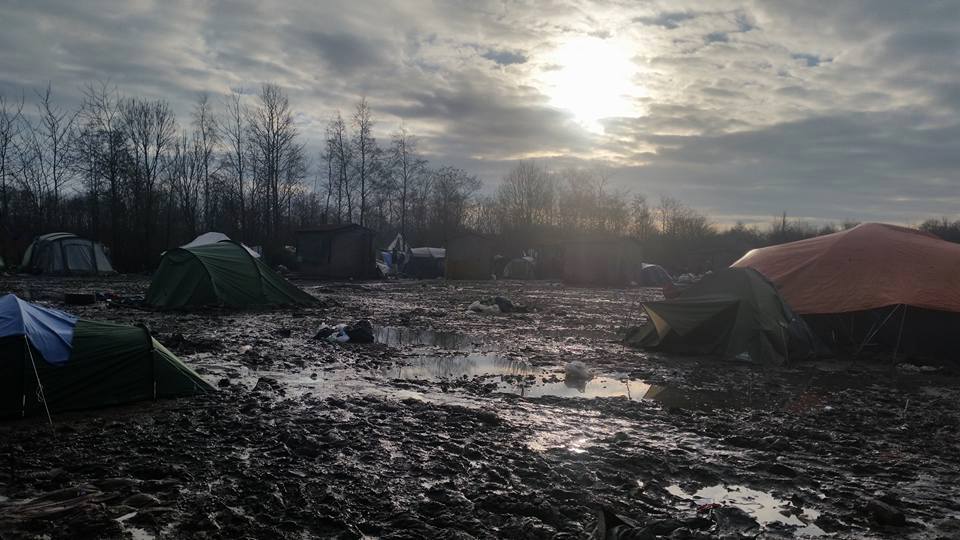 ---
 Next, Schenk will pursue funding for her app "Everyone Has a Story," designed to be accessible even to refugee women in active transit, through humanitarian innovation funds "that want to fund high tech solutions for humanitarian problems," as she finishes the design phase before moving on to development.
She's grateful the lessons she learned, "collaboration, coordination, organization, flexibility, the ability to adapt and read your audience and then modify everything" fell into place during her practicum, which she sees as a culmination of her interest and background in displacement, loss, and comfort. "I wanted always to dedicate my life to trying to help people, and I think that's also dealing with my own past experiences in trauma, that's how I get fulfilled, by helping other people so that they don't feel alone. It's also for my benefit; I don't feel alone. This is the thing I've been looking for my whole life. And I'm glad that I'm starting it now, because I have a good few decades left to embark on it."
tags:
February 11, 2022