type: Academic topic: Science and Technology program: Data Science
What is the Value of an MS in Data Science Degree?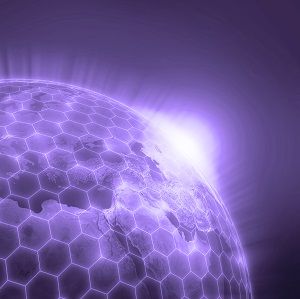 Data science has become integral across almost every industry, but finding professionals to make sense of big data is an ongoing challenge for many organizations. A master's degree in data science prepares graduates for a wide range of career opportunities, including positions in data modeling, statistics, research, data science, and predictive analytics specializations in senior and managerial roles. Additionally, some director and executive positions in technology fields require a master's in data science, analytics or comparable graduate degree.
In the field of data science and predictive analytics, the master's degree value comes not only from learning to make sense of big data, but also in that students develop the business and leadership skills to help bridge information technology with other departments, and can create interdisciplinary strategies that allow an organization to make the most its data. Moreover, data science and analytics students learn to clean and interpret data to make educated projections about the future.
Career Opportunities in Data Science and Analytics are Growing Rapidly
Data science and analytics have emerged as dynamic and high-demand fields in the digital age, revolutionizing how businesses make decisions, solve problems, and innovate. The exponential growth of data has opened up a vast landscape of career opportunities, making it an exciting time to embark on a journey in this field. While there are numerous paths to enter the realm of data science and analytics, advanced training, such as pursuing a master's degree, holds undeniable importance in enhancing one's skills, competitiveness, and career prospects.
In recent years, the world has witnessed an explosion in the volume, velocity, and variety of data. This deluge of information, often referred to as "big data," has become a treasure trove for organizations across industries. As businesses strive to remain competitive, they recognize the need to harness the power of data to drive informed decisions, identify patterns, and predict future trends. This realization has led to a surge in demand for professionals who can navigate this data-driven landscape. Currently, there's an increasing demand for analysts in fields such as marketing, healthcare, and finance, which in turn has made a master's in analytics more desirable. The U.S. Bureau of Labor Statistics predicts great than average growth in demand for data scientists (+36%), statisticians (+31%), operations research analysts (+23%), market research analysts (+19%), and management analysts (+11%) by 2031. In addition, the career landscape in data science and analytics is incredibly diverse, offering opportunities across various sectors, including finance, healthcare, technology, marketing, and more. Here are some of the key career paths:
Data Scientist: Data scientists are the wizards who extract valuable insights from data. They build predictive models, conduct statistical analysis, and develop machine learning algorithms to solve complex problems. Their work is pivotal in improving decision-making processes and developing innovative products.
Data Analyst: Data analysts focus on interpreting data to provide actionable insights. They often work with smaller datasets and perform descriptive analytics to identify trends and patterns. Data analysts play a crucial role in helping organizations make data-driven decisions.
Business Intelligence Analyst: Business intelligence analysts transform data into user-friendly reports and dashboards. They facilitate data-driven decision-making by delivering key performance indicators (KPIs) and insights to stakeholders.
Machine Learning Engineer: Machine learning engineers design and develop machine learning models and algorithms. They work closely with data scientists to implement solutions that can make predictions and automate processes.
Data Engineer: Data engineers build the infrastructure and pipelines required to collect, store, and prepare data for analysis. They ensure data is accessible and reliable, enabling data scientists and analysts to work efficiently.
Data Architect: Data architects design the overall structure of data systems, ensuring they are scalable, efficient, and secure. They play a vital role in shaping an organization's data strategy.
Quantitative Analyst (Quant): Quants work in finance and use data to develop trading strategies, risk models, and financial products. Their quantitative skills are essential for managing investments and financial risks.
The Importance of Advanced Data Science Training
Data science and analytics have become integral components of modern organizations, driving decision-making processes and innovation. The career opportunities in these fields are vast and continue to expand as data becomes increasingly valuable. Pursuing advanced training, such as a master's degree, can significantly enhance one's skills, knowledge, and career prospects. As the demand for data professionals continues to grow, individuals with advanced training will be well-positioned to excel in this essential and growing field. Whether you're looking to become a data scientist, machine learning engineer, or business analyst, a master's degree can help unlock your potential and prepare you to make meaningful impacts in a wide range of areas. While some individuals enter data science and analytics roles with undergraduate degrees in related fields like computer science, mathematics, or statistics, advanced training in the form of a master's degree offers several advantages.
In-Depth Knowledge: A master's program provides in-depth knowledge and a comprehensive understanding of the core concepts and advanced techniques in data science and analytics. It equips students with a strong theoretical foundation.
Skill Development: Advanced training programs focus on practical skills, enabling students to work on real-world projects and gain hands-on experience with industry-standard tools and technologies.
Specialization: Many master's programs offer specialization tracks, allowing students to tailor their education to their specific interests, such as machine learning, data engineering, or business analytics.
Networking Opportunities: Graduate programs often provide opportunities to connect with industry professionals, attend conferences, and engage in internships, fostering valuable networking connections.
Increased Employability: Employers often prefer candidates with advanced degrees for senior and specialized roles in data science and analytics. A master's degree can significantly enhance your job prospects and earning potential.
Research Opportunities: For those interested in pursuing a career in academia or research, a master's degree can serve as a stepping stone to a PhD program and a future in cutting-edge research.
Adaptation to Industry Changes: Data science and analytics are constantly evolving. Advanced training ensures that professionals are equipped with the latest knowledge and skills needed to stay relevant in a rapidly changing industry.
Build Advanced Data Science and Analytics Skills at Northwestern
The Master of Science in Data Science (MSDS) program at Northwestern University School of Professional Studies is part-time, online, and designed for professionals interested in data science careers. Most students continue working while they attend classes and many apply their learnings directly to their current jobs. The MSDS degree is also offered in an accelerated one-year format that combines online and on-campus classes.
Additionally, the online data science program offers specialized elective classes for students in various fields, including marketing analytics, risk analytics, text analytics, web and network data science, decision analytics, financial market models and time series forecasting, sports analytics, geographical information systems, operations management, mathematical programming, simulation methods and analytics for total quality management. 
MSDS graduates have gone on to work at numerous high profile organizations, including Amazon, NASA, Adobe, IBM, Nike, and Apple.
---
 Northwestern University School of Professional Studies offers many degree and certificate programs, with evening and online options available. To learn more about how Northwestern University's Master's in Data Science prepares graduates to advance their careers, fill out the form below and we will be in touch with you soon. 
tags:
July 3, 2017