type: Academic topic: Science and Technology program: Data Science
What is the Value of an MS in Predictive Analytics Degree?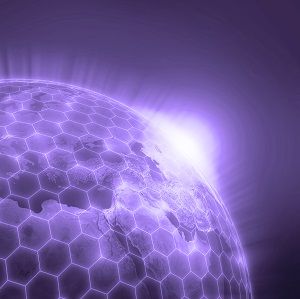 Data science has become integral across almost every industry, but finding professionals to make sense of big data is an ongoing challenge for many organizations. A master's in analytics prepares graduates for a wide range of career opportunities, including positions in data modeling, statistics, research, data science, and predictive analytics specializations in senior and managerial roles. Additionally, some director and executive positions in technology fields require a master's in analytics or comparable graduate degree.
In the field of predictive analytics, the master's degree value comes not only from learning to make sense of big data, but also in that students develop the business and leadership skills to help bridge information technology with other departments, and can create interdisciplinary strategies that allow an organization to make the most its data. Moreover, predictive analytics students learn to clean and interpret data to make educated projections about the future.
Currently, there's an increasing demand for analysts in fields such as marketing, healthcare, and finance, which in turn has made a master's in analytics more desirable. The U.S. Bureau of Labor Statistics predicts an increased demand for statisticians, research analysts, and management analysts by 2018.
As more companies look to fill skills gaps, a master's degree in predictive analytics is a concrete way to demonstrate a high level of theoretical and practical expertise.
The Master of Science in Predictive Analytics (MSPA) program at Northwestern University School of Professional Studies is part-time, online, and designed for professionals interested in data science careers. Most students continue working while they attend classes and many apply their learnings directly to their current jobs.
The MSPA program was also recently ranked one of "The 6 Best Data Science Master's Degree Courses in the US" by Forbes.
Additionally, the online predictive analytics program offers specialized elective classes for students in various fields, including marketing analytics, risk analytics, text analytics, web and network data science, decision analytics, financial market models and time series forecasting, sports analytics, geographical information systems, operations management, mathematical programming, simulation methods and analytics for total quality management. 
MSPA graduates have gone on to work at numerous high profile organizations, including Amazon, NASA, Adobe, IBM, Nike, and Apple.
tags:
July 3, 2017