type: Alumni topic: Alumni News program: Professional Development
Pursuing Passion at the Autry Museum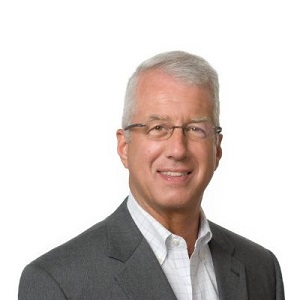 After spending much of his career managing finances in higher education, Robert Caragher was ready to switch to a different sector within the not-for-profit world. That's when he decided to commit to one of his lifelong passions.
"I've always been an avid museumgoer," Caragher said. "They're sort of a sanctuary."
However, Caragher knew he'd have to reposition himself to make the transition. As a late career-changer, he was also concerned about age discrimination in the workplace. To gain a leg up, he enrolled in the Museum Studies Online Certificate Program at Northwestern University School of Professional Studies.
He found the certificate program to be an eye-opener. Having favored art museums, Caragher was surprised to learn how many other institutions also fall under the museum umbrella. He learned how vital museums are to public education and community programming. Though online instruction was new for him, he enjoyed the engaging coursework and blend of synchronous and asynchronous classes.
"This was my first experience with a certificate program and with mostly online instruction. I would recommend both of those aspects to anyone, especially at Northwestern, because of the way this program is packed with content."
The four-course program gave Caragher more confidence and recognition among those in the museum sector. After graduation, he secured a job at the Autry Museum of the American West as the Vice President of Finance and Operations.
One thing Caragher particularly likes about his new role is the wide-ranging activities hosted by the Autry. With the second largest collection of Native American artifacts in the nation (behind the Smithsonian), the Autry also offers robust theater, community, and K-12 programming, as well as fellowships for scholars and special exhibit installations. 
During his time in the museum studies certificate program, he also benefited from working with students of different ages living across the country. Some of his classmates were fresh out of college and considering graduate school, others were public school teachers, and some were in their sixties, ready to try something new before retirement.
"Having the full age range of students was great," Caragher said. "We could discuss how to engage museum visitors and we offered different generational perspectives."
"I'm so pleased with the way it worked out," he added. "It takes a little while to shift careers, but I'm glad I did it."
tags:
February 22, 2017