type: News topic: SPS News program: Undergraduate
100% online bachelor's degrees offer busy adults a top-tier education, true to Northwestern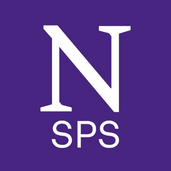 Northwestern University School of Professional Studies (SPS) will offer fully online bachelor's degrees designed for adult students balancing their professional and personal lives. Northwestern's new online program stands out with career-focused degrees and courses developed by renowned faculty and an experienced distance learning team.
Beginning in fall 2022, Northwestern SPS will offer online degrees in enterprise leadership, information systems, and strategic communication. A major in social sciences will be offered in 2023, followed by a major in health sciences in 2024.
Students will earn their online degree at a top-tier university ranked ninth nationally by U.S. News and World Report.
"While there is a lot of competition among online programs, there are very few institutions that offer fully online bachelor's degrees at our caliber," said Susan Wesner, assistant dean of undergraduate and post-baccalaureate programs at SPS.
We are Northwestern University School of Professional Studies
SPS has been a national leader in online education, offering online master's degree and certificate programs since 2006. The introduction of fully online undergraduate degrees continues SPS's mission to reach adult learners who desire a high-quality Northwestern education but require the flexibility of a part-time online program.
Faculty partner with Northwestern SPS distance learning staff to create online courses that challenge and engage students. "The rigor, the depth, and the attention paid in the course development process and in teaching the courses is unrivaled," said Wesner.
A Northwestern education rooted in online learning best practices and expertise
The online undergraduate courses will be taught by Northwestern faculty members and graduate students, as well as adjunct faculty who are leading professionals with deep industry experience. 
Each faculty member works side-by-side with instructional designers and instructional technologists to adapt their course content for online learning. The distance learning team uses best design practices to create an inclusive, accessible online learning environment that both supports and challenges all students. 
"We offer state of the art, best-in class learning experiences that deeply engage adult learners in their undergraduate studies, " said Wesner.
Creating viable and sustainable pathways for adult students everywhere
The new online undergraduate program will allow SPS to continue to expand the diversity of Northwestern's student body as it expands educational and professional opportunities for working adult students.
Each online bachelor's degree is created with the adult student in mind:
Convenient online courses meet the needs of working professionals.
Professionally focused degrees help build pathways to high-demand careers.
Certificate options enable students to tailor their studies and earn credentials as they progress toward your degree.
Classes taught by Northwestern faculty members, graduate students, and leading industry professionals.
Each program is ingrained with the rigor, innovation, and thought leadership that Northwestern is known for.
Prospective students can start classes in any quarter. There are four application deadlines throughout the academic year: August 1 (to start Fall quarter), November 1 (Winter), February 1 (Spring), May 1 (Summer). Learn more about admission.
Classes begin Sep. 20, 2022.
---
May 31, 2022 update -- 
On-campus undergraduate student creates a more certain future
Northwestern's fully online bachelor's degrees will emulate the robust and engaging learning experience of current on-campus majors. 
Rafiq Remtula ('22) Organization Behavior: Business Leadership major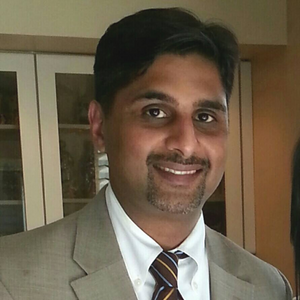 "As an immigrant, my parents brought me to America for a good education. So, I thought I'd go back to school and get a degree from a prestigious university to fulfill that dream for my parents. And, also be a great example for my children.
I applied to the business leadership program because the pandemic has caused so much uncertainty. I chose to use this time to brush up on my professional skills and create a more certain future.
The business leadership degree program is designed for working professionals. My favorite part of the program are the courses. So many of the topics are relevant, from developing leadership skills to creating a more productive and happy work environment.
Some parts of the leadership program are very challenging, but the program has also pushed me to apply myself and stretch my capacity to do more.
Why Northwestern? You can get access to the best education with a large network that can help you jumpstart your career."
tags:
February 24, 2022