type: Student Insights topic: Society and Public Policy program: Public Policy
Building a Cultural Bridge to Colombia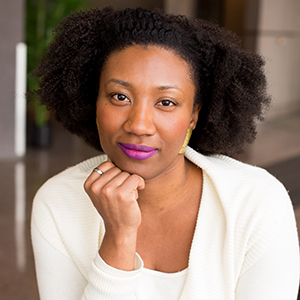 Meredith Cummings has adjusted to the many cultural differences of living in Medellín, Colombia — or at least most of them. "I still have not adapted to the transportation. Everyone drives like they're in a James Bond movie," laughs the Chicago-area native.
Meredith has been living and working in Colombia for the past five years, currently as a professor in the Universidad de EAFIT's international relations department. But building a career in Colombia is not a path she would have predicted until she enrolled in Northwestern's Master of Arts in Public Policy and Administration program. She went to Colombia for a yearlong study of its healthcare system for her thesis and planned to return to the U.S., but found herself reluctant to leave.
"I was connecting with Afro-Colombian and indigenous communities, and I just fell in love with the country and the people, and academia in general," she says.
Meredith's love of international policy first blossomed as an undergraduate. At the time, gripping global issues were swirling in the news headlines, including the 2004 presidential elections, the Indian Ocean tsunami, and Guantanamo Bay abuse allegations. Meredith dove into the issues and emerged with a double major in Spanish and international relations, including an exchange program in Costa Rica.
"I came back from Costa Rica a little disappointed, because even though I learned a lot about issues that affected Latin American and I had this amazing experience, I wanted more. It was like a bug that just sat with me," says Meredith.
While looking for full-time employment after graduation, Meredith began an internship for the presidential campaign of a then little-known Illinois senator, Barack Obama. She was hired on full time and continued with the campaign for over a year.
"The campaign sparked my drive to want more," says Meredith. She enrolled at Northwestern to further study public policy, specializing in healthcare services.
Toward the end of her degree, the national debate over the Affordable Care Act inspired Meredith to focus her thesis on Colombia's health-care system, which had enacted a similar program years earlier. Over a year, she canvassed Colombia interviewing doctors, nurses and patients. At the same time, she taught university classes and coordinated the U.S. Embassy's Martin Luther King fellowship program, which provides English courses to Afro-Colombian and indigenous students.
Now at the Universidad de EAFIT, where she teaches some of the same classes she attended at Northwestern, Meredith has come to love Colombia's healthy work-life balance and community support. She continues to mentor graduates of the MLK fellowship.
"My vision is to encourage Colombia's marginalized communities and create an international exchange between African Americans and Afro-Colombians," says Meredith. By using language and education to build cultural bridges, she'll continue lifting up students in the country she now calls home.
Article by Kelsey Rexroat
tags:
January 28, 2016