type: Alumni topic: Student News program: Sports Administration
The new world of sports statistics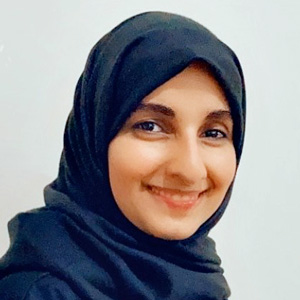 From the game-fixing of the Chicago Black Sox to Deflategate's ball tampering, the art of image rehabilitation as an art as old as professional sports. Ghaida Almarwani, who recently earned her master's degree in Sports Administration from Northwestern University in Qatar, learned how to best counsel an athlete who intended to come back to the game after a professional or personal stumble.
The first step in reforming an athlete's image, she says, "Would be to communicate in an interpersonal level to motivate the athlete and help him understand the impact his actions have on his image and his team's image," she said via email. "[Then] I would prepare him to approach the players involved with sincere apologies and try to transform the conflict and opinions that result from such incidents from negative to positive," Finally, the athlete should address the public through traditional and new media channels to accept responsibility, apologize, and pledge to do better. After that, she says, "an athlete would be given a chance to redeem himself and an opportunity to recover his image."
Turning a Passion into a Sports Career
Almarwani, who lives in Doha, Qatar, taught at a secondary girls' school (roughly high school-aged) for four years before switching careers. She leaned towards majoring in translation, but "once I came by Northwestern's campus and heard about the MSA program, I immediately registered and was so excited since sports has always been a passion of mine."
While she didn't play sports growing up in Alabama, her family closely followed soccer. "We follow all European League games and get together to watch major sporting events, like the World Cup and the UEFA Europa League. I believe that soccer is referred to as 'the beautiful game' because it's a universal language that brings communities from contrasting backgrounds together through fanhood."
Beating the Competition with Sports Analytics Courses
In addition to working through the program's real-world scenarios like image rehabbing and press conferences, Ghaida felt significantly influenced by Sports Research Methods," a course that provided her with an introduction to data analysis and statistical methods related to the sports industry. "By the end of the course, I was able to analyze sports organizations, revenue streams, recommend new, data-driven approaches to maximize monetization opportunities, and use quantitative analysis to value teams, athletes, sponsorships, and brands." When analyzed correctly, she says, sports data can help improve ticket sales, increase revenue, and enhance the fan experience.
MSA at Northwestern University Opens Doors Globally
Ghaida is currently a sports marketing communication specialist at the accelerator Qatar SportsTech. She says her degree will help her when she eventually hits the job market. "I decided to pursue my master's because I knew it would help me advance my career and give me a greater sense of confidence and a better understanding of the specialty I intend to focus on."
Citing role models like Qatari runner and Northwestern alumna Mariam Farid, Ghadia is proud of the growing number of high-profile leadership opportunities available to women in in sports in Qatar. She hopes her degree will help her join the momentum. "The fact that Qatar has made the promotion of the sports industry a major development goal is one of the reasons that led me to join the program and hopefully play a role in helping the nation achieve its vision to become a global leader in sports."
##
tags:
June 10, 2021