type: Student Insights topic: Student News program: Global Health
MSGH student Leads Nonprofit Efforts in Boston and Haiti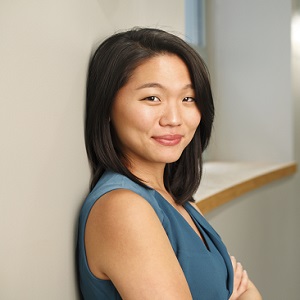 Stephanie Kang considers herself a community-builder. Currently working toward her Master of Science in Global Health, Kang also serves as program director of two nonprofits associated with Harvard University. At the helm of MEDscience, run out of Harvard Medical School, she works to bring experiential STEM education to classrooms around Boston.
"It's a fun, innovative program where we try to provide hands-on science-learning opportunities for underserved students," explains Kang. "We're trying to level the playing field for underrepresented minorities in STEM fields."
When she first began volunteering with the organization, they were at three high schools in the area. Now they're at fifteen. Meanwhile, she also serves as program director at Community Health Council, a nonprofit organization that leads mobile medical and dental clinics in Orangé, a remote area of Haiti with no direct access to healthcare.
"We work with local doctors to design different medical research or education projects. For us to deliver our mobile clinic in some areas, people still have to walk six hours because we're the closest access to healthcare they have."
With a nonstop schedule, Kang chose Northwestern University School of Professional Studies because it provided her the flexibility to continue her professional endeavors.
"I talked to a lot of different schools and admissions advisors about their programs, but didn't want to commit somewhere full time," says Kang. "It's not that I didn't want to commit academically, it's that it was incredibly important for me to maintain my professional experience while I went to school. Northwestern gave me the most flexibility and the best-rounded coursework, so I knew I'd be able to learn what I wanted to on a timeline that accommodated my busy schedule."
Kang says that the online coursework has surpassed her expectations and she believes technology is integral to the future of education in the healthcare field. The online structure allows her to receive individual attention from faculty as well.
"I've never felt more connected with my professors," Kang says. "Even though I've never physically met my faculty, I've had the strongest relationships in my academic career."
Ultimately, Kang plans to leverage her master's to earn her Doctor in Public Health (DrPH) as well. She believes that a doctorate in global health will allow her to make difference in the healthcare field and continue her on-the-ground work with nonprofits.
"Everything is related to health, but I don't want to only be thinking about things through a biomedical focus. I want to inspire students to pursue higher education, which will in turn benefit the community and their health and their family's health. They're all connected."
tags:
December 12, 2016