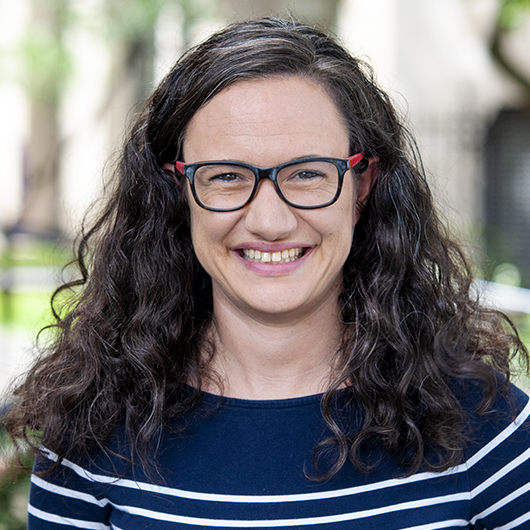 Jackie Wickham Smith
Senior Learning Designer

312-503-3372

As a senior learning designer, my main responsibilities include working with subject matter experts and our team to design and develop online courses, ensuring our courses meet SPS quality standards, and coordinating our faculty development program. I've worked on the distance learning team at SPS since 2012. Before a senior learning designer, I was the team's operations coordinator and an instructional technologist.

Prior to working at SPS, I completed my M.S.Ed. in school counseling from Northern Illinois University, and my B.A. in psychology from Illinois Wesleyan University, where I was a member of the cross country and track teams. Currently, I live in Chicago's Roscoe Village neighborhood with my husband, Matt, and our daughter, Allie.