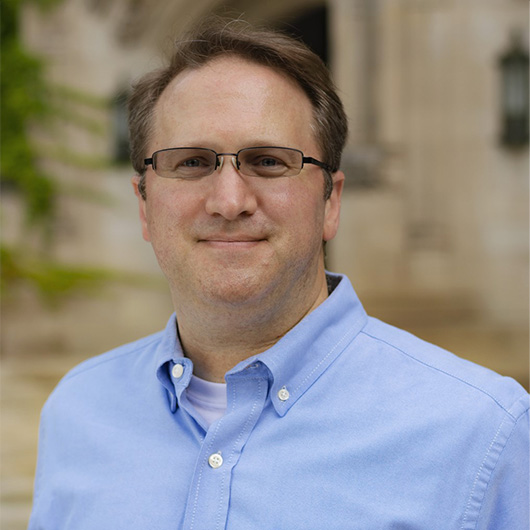 William Guth
Senior Instructional Technologist
312-503-1085
As a learning designer and senior instructional technologist I enable instructors who teach online to deliver impactful learning experiences that result in measurable skill building and career advancement for learners. 
In my role as a technologist, I research and implement technologies that aid students and faculty in learning and delivery of course content. In my role as a learning designer, I lead the efforts of subject matter experts and course design staff in the development of graduate-level coursework. My role assignment varies from project to project. I have been a member of the Distance Learning team at Northwestern University since 2013.
I have an M.S. in Communications from Northwestern University, a professional Certificate of Instructional Design from UW Stout and a B.A. of Audio Arts & Acoustics from Columbia College, Chicago.
Outside of work, my interests include photography, videography, exploring ethnic foods, hiking, and travel. I'm beginning to share those passions through blogging and podcasting, and I look forward to growing my audience.
All are welcome to visit my MSC Graduate portfolio, and connect with me on LinkedIn.