MS in Health Informatics Faculty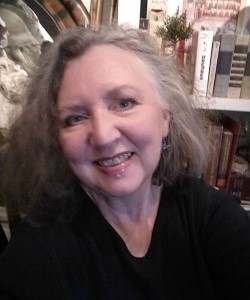 Susan Hahn Reizner, JD, CCEP
Faculty Director
Contact Information
susan.hahn-reizner@northwestern.edu
Susan Hahn Reizner is a veteran of Chicago winters that sweep through town on easterly winds across Lake Michigan. But wait five minutes, a Chicagoan will tell you, and the weather is likely to change. This is a city that reinvents itself with gusto, from the profile of its skyline, to the bend of its highways, to the industries that employ its people. The spirit and energy of disruptive transformation are infectious here, a perpetual state of forward motion. This is where she comes from.
Hahn Reizner is Faculty Director of the Master of Science in Health Informatics Program at Northwestern University. She has served in the program by teaching, designing courses, advising on curriculum development, piloting faculty mentoring, and convening an industry advisory board to guide the program's future. As an attorney, health law analyst, and consultant to both private and public sector organizations, she has deep experience in the legal, regulatory, and policy landscape that drives health systems.
In Federal government service in the Executive Branch and as a consultant, Hahn Reizner served as policy lead for national initiatives to leverage health information technology (HIT) and interoperability for improved program integrity, patient safety, and access to quality care. Implementing health reform provisions of the Patient Protection and Affordable Care Act, Hahn Reizner wrote regulatory provisions and data use agreements. She has developed extensive policies, procedures, training, and outreach to implement Federal rules on privacy, data security, and breach reporting. With a global information services firm, Hahn Reizner authored and edited published content and resources on public health law, regulation, policy, and financing. Honored as a Fellow by the U.S. Department of Health & Human Services, Hahn Reizner is licensed to practice law in Illinois.
Education
ILLINOIS INSTITUTE OF TECHNOLOGY – CHICAGO | KENT COLLEGE OF LAW
JD
Specialty Certification, Program in Energy & Environmental Law
Class Award, International Criminal Law
NORTHEASTERN ILLINOIS UNIVERSITY – CHICAGO, ILLINOIS, USA
BA, summa cum laude
LICENSES & DESIGNATIONS
Fellow, U.S. Department of Health & Human Services
Licensed to practice law in Illinois
Certified Compliance & Ethics Professional, Society of Corporate Compliance & Ethics
Current Research Interests
PUBLIC HEALTH IMPACTS OF CLIMATE CHANGE | Hahn Reizner's commitment to addressing existential environmental threats reaches back decades. Current exploration of HIT-driven strategies was informed by her role in developing a law school seminar course on international environmental law and two environmental law community handbooks explaining public health effects and citizens' rights.
HEALTH EQUITY & SOCIAL DETERMINANTS OF HEALTH | Years of work on Medicare, Medicaid, and other safety net programs as a government attorney and consultant deepened Hahn Reizner's commitment to leverage HIT and data to address community-based impacts on quality of life, wellness, and health outcomes for diverse, under-represented, and vulnerable populations.
LEGAL-MEDICAL PARTNERSHIPS FOR BETTER HEALTH | Continuing interest in multi-disciplinary collaborations is rooted in Hahn Reizner's service as a staff attorney in a public interest law program, where she gained experience in, and appreciation for, the strength of partnerships to integrate clients' legal services with vital social and health services.
Recent Courses
DEVELOPED & CURRENTLY TEACHING
MHI 407 Legal, Ethical & Social Issues in Health Informatics

PREVIOUSLY DEVELOPED & TAUGHT
MHI 404 Health Care Organization Operations
MHI 414 Emerging Federal Regulation & Policy
MHI 498 Capstone
Teaching Approach and Philosophy
Hahn Reizner embraces Northwestern University's commitment to a diverse, inclusive learning environment that supports the personal and intellectual growth of each student. The MHI 407 course explores difficult ethical dilemmas that challenge us to consider and balance equally valid but competing interests and ethical principles. Resolving these dilemmas requires a culture of mutual respect and an open exchange of the unique ideas and perspectives that arise from each of our individual stories. Hahn Reizner's story has colored her approach to removing barriers and creating spaces for her students to engage fully and thrive.

ADVOCACY FOR DIVERSE POPULATIONS | Years of work on Medicare and Medicaid as a government attorney and consultant have afforded Hahn Reizner rich opportunities to contribute to solving challenges with substantial impacts on diverse, vulnerable, and often under-represented people. Getting to innovative solutions has meant working with an incredibly diverse range of stakeholders throughout Federal and State governments, in the private sector, and in community-based health and human services. These experiences carry through to a virtual classroom environment that values and encourages diverse needs, experiences, and perspectives as key to meaningful, innovative problem-solving with health informatics. The result is a learning environment that is welcoming, inclusive, and fosters a sense of community and belonging.

COLLABORATIONS VS. SILOES | The experience of expanding a federal regulation on data sharing was foundational to states' efforts to develop integrated eligibility and enrollment systems that would be more consumer-friendly and address a wide array of social determinants of health. This experience, and many others on multi-disciplinary taskforces, workgroups, and other collaborations, sharpened Hahn Reizner's approach of actively collaborating to identify common themes, share best practices and lessons learned, and streamline processes. A common feature of collaborations is a shift away from siloed information technology systems to improve efficiency and economies of scale. The demonstrated results of collaboration resonate in MHI 407, as we explore solutions in robust class discussions and solution-based research assignments.

DEMYSTIFYING THE LEGAL SYSTEM | Whether providing understandable, accessible support to individuals representing themselves in the court system, guidance on legal and regulatory compliance, or analyses of environmental impacts and citizens' rights, Hahn Reizner champions the use of plain language in legal and academic communications. As a lead media and outreach contact in both the public and private sectors, Hahn Reizner's deep interest in demystifying legal rights and obligations to empower the people they impact is a cornerstone of her classrooms.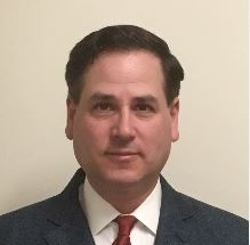 Eric Abbott
Adjunct Lecturer
Contact Information
847-302-7738
Eric B. Abbott is an innovative and entrepreneurial executive with a deep understanding of healthcare IT and digital transformation technologies. He is Chief Product Officer at a Stealth Mode AI startup leading new, data-driven approaches to address chronic hypertension management. Previously, he was Systems Director, Emerging Technologies, at Advocate Aurora Health, an integrated healthcare delivery network serving all of Wisconsin and Northern Illinois. Prior to this, Mr. Abbott led Product Management, Product Marketing, and Strategic Business Development initiatives at various high technology companies focused on the healthcare, public safety, and commercial enterprise markets.

Mr. Abbott holds a Master of Science degree in Medical Informatics from Northwestern University, a Master of Science in Electrical Engineering from the University of Illinois at Urbana-Champaign, an MBA from Lake Forest Graduate School of Management, and a Bachelor of Applied Science degree in Electrical Engineering from the University of Toronto. He hold two patents, is a member of the Healthcare Information Management Systems Society (HIMSS), a board member of the Healthcare IoT Community Board, and a member of the Delaware Association of Professional Engineers (DAPE) and Professional Engineers Ontario (PEO). In his free time, Mr. Abbott enjoys music, sailing and astronomy. Eric resides in Metropolitan Chicago, IL.


Education
Master of Science in Medical Informatics, Northwestern University
Master of Science in Electrical Engineering, University of Illinois at Urbana-Champaign
Master of Business Administration, Lake Forest Graduate School of Management
Bachelor of Applied Science, University of Toronto
Current Research Interests
Consumer Digital Health
Artificial Intelligence
Machine Learning
Quantum Networking
Internet of Things
Relevant Work
Chief Product Officer - AI healthcare startup
Systems Director - Large IDN healthcare organization
Director of Product Management - Infrastructure as a Service
Business Development - Wireless Infrastructure Volunteer Board Member
Recognition
Two patents (USPTO)
Numerous publications
Recent Courses
MHI 401-DL : American Health Care System
MHI 413-DL : Consumer Digital Health
Teaching Approach and Philosophy
Lead, challenge, and inspire students to achieve their best while fostering a classroom environment that encourages innovation, inventiveness, taking risk, and promoting diverse points of view and expression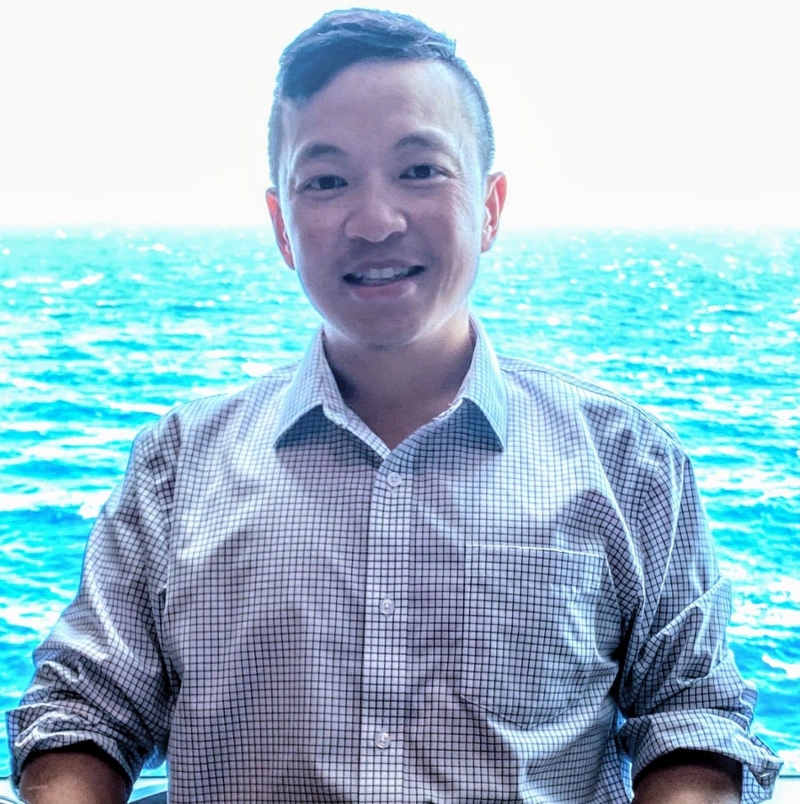 Wei-an (Andy) Chang
Adjunct Lecturer
Contact Information
Andy Chang currently works for the U.S. Environmental Protection Agency (EPA) in the Office of Atmospheric Programs where among other duties, he is the national workgroup chair for rulemakings under the American Innovation and Manufacturing Act that phase down, manage, and transition away from, hydrofluorocarbons, which are potent greenhouse gases with global warming potentials that are hundreds to thousands of times greater than carbon dioxide.

Before his current post in the Office of Atmospheric Programs, he spent almost four years in the specialty running industry where he managed the operations and planning aspects of a store in North Carolina. He also coached trail runners, half marathon runners, and full marathon runners.

Previously, Andy was located in EPA's Office of Air Quality Planning and Standards in Research Triangle Park, North Carolina, where he developed national policy and guidance for the designations process under the Clean Air Act for sulfur dioxide, particulate matter, and lead, as well as the interstate transport of sulfur dioxide. Prior to his position in North Carolina, Andy worked in the EPA's Great Lakes Region Office in Chicago, Illinois to ensure that states in the region were able to meet their obligations under the Clean air Act.

He is the recipient of the 2010 EPA Trudy A. Speciner Non-supervisory Award for Advancing Environmental Protection.

Andy is a two-time graduate of Northwestern University with a B.S. in Biomedical Engineering and a M.S. in Medical Informatics (the predecessor to the MHI program). He currently resides in the Raleigh, North Carolina area.
Education
M.S. Medical Informatics - Northwestern University
B.S. Biomedical Engineering - Northwestern University
Current Research Interests
Phasedown of Hydrofluorocarbons
Global Warming & Climate Change
Environmental Justice
Relevant Work
Environmental Protection Specialist (February 2020 to present): Social Determinants of Health; Quasi-economic and Non-economic Barriers to Healthcare
Interdisciplinary Environmental Engineer (February 2009 - April 2016): Social Determinants of Health; Quasi-economic and Non-economic Barriers to Healthcare
Research Technician (February 2005 - February 2009): Social Determinants of Health
Run Coach and Program Coordinator (February 2016 - February 2020): Social Determinants of Health and Behavioral Change
Recent Courses
MHI 401-DL : American Health Care System
Teaching Approach and Philosophy
Our teaching philosophy (Eric Abbott and I co-teach this course) generally comprises the following:
1. Allow each student to highlight their strengths and mentally whiteboard how to improve in areas where they feel less confident. Students have various learning styles, and they also have various ways in which they express final deliverables. For example, some students may struggle to speak in public, but excel in graphical or data analysis. Others may be able to express their thoughts on paper wonderfully, but feel almost mentally stagnant under timed conditions. Eric and I try to curate learning materials and deliverables that level the playing field for all students.
2. By instructing to the best of our abilities in a way that shows humility and grounding, facilitating discussions and peer interactions, and providing timely and meaningful feedback not only on what a student might have missed, but also how they might improve in a similar future situation, Eric and I aim to provide the contours for students to showcase their learning in a way that would be most analogous to making pizzas. We provide the ingredients and the guiderails, and at the end of the quarter, students show us their own in "recipe" for what they've learned and how they've applied those learning objectives. We don't want students to equate memorization and regurgitation with intelligence or application.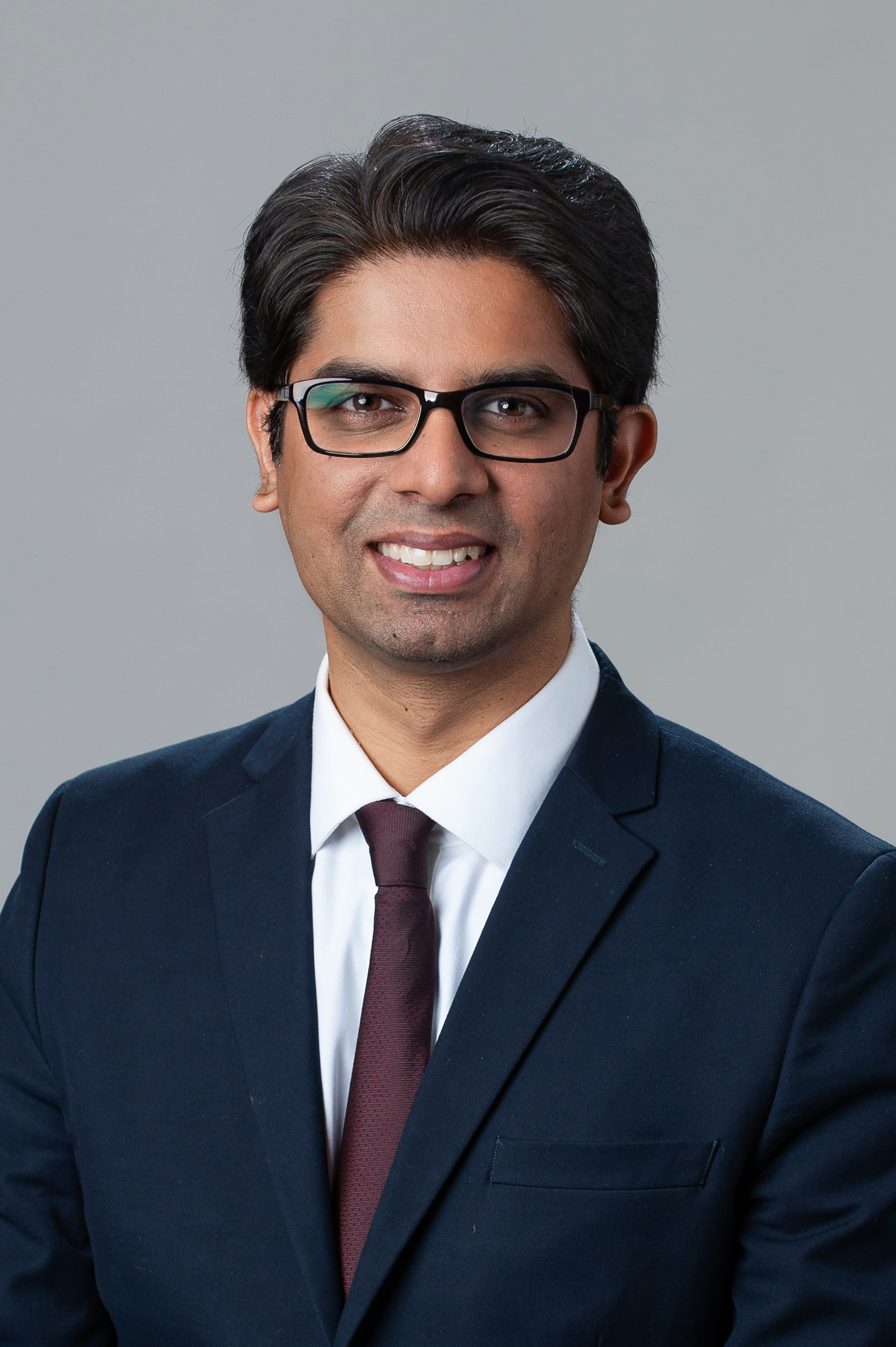 Imran Khan
Contact Information
Imran Khan currently serves as the Director and Head of Digital Health Innovation & Capabilities at AbbVie, where he is responsible for spearheading the strategy, development, and deployment of the digital technologies and capabilities needed to deliver on the vision for Digital Health of our clinical trials globally. Imran has served in different leadership roles at AbbVie for launching new drugs and supporting on-market brands in different therapeutic areas, and developing strategic capabilities in the Commercial and R&D organizations. He has a successful track record of developing innovative technology & data solutions to enable healthcare providers and patients manage advanced medication therapies for complex diseases.

Prior to joining biopharma, Imran worked for Advocate Health Care, where he led Electronic Health Records implementations, Health Information Exchanges, Patient Portals, several Interoperability projects, clinical quality improvement initiatives such as Clinical Integration, Meaningful Use, PQRS, Accountable Care Organizations, and Patient-Centered Medical Home for the largest community of hospital-affiliated physicians in the United States. In other roles, Imran worked for GE Healthcare and Walgreens, where he developed and supported several clinical and pharmaceutical applications.

Imran served on the Greater Illinois Chapter HIMSS Board of Directors for several years to advance the delivery of patient care through technology and data. Imran earned his BS in Computer Engineering from the University of Illinois, MS in Medical Informatics from Northwestern University, and an MBA from the University of Illinois at Chicago. He has over 10 years of teaching experience in the Northwestern University Health Informatics & Analytics programs.
Education
MS in Medical Informatics, Northwestern University
MBA, University of Illinois
BS in Computer Engineering, University of Illinois
Project Management Professional (PMP)
Agile Certified Practitioner (ACP)
Certified Professional in Healthcare Information and Management Systems (CPHIMS)
Fellow of Healthcare Information and Management Systems Society (FHIMSS)
Information Systems Project Management Graduate Certificate, Northwestern University
Current Research Interests
Using Digital Health & Informatics for developing transformational medicines to make a remarkable impact on patients' lives
Improving experiences for our key stakeholders and customers in healthcare and life sciences through strategic capabilities
Building and leading organizations that adopt a data-driven culture for improving business and health outcomes
Selected Publications and Products
Digital Health and Informatics
Strategic Management
Change Management
Portfolio / Program / Project Management
Recognition
President's Award for Drug Launch - Multiple Sclerosis Chief Financial Officer Award for Patient Services Program
President's Award for elevating the performance of Integrated Brand Teams
Unsung Hero Award for Drug Launch - Hepatitis C Chief Information Officer award for Market Access Budget Impact Models
Part of AbbVie's Accelerated Leadership Development Program
Recent Courses
MSHA 403-DL : Introduction to American Healthcare, Digital Health and Analyics
MSHA 498-DL : Capstone
Teaching Approach and Philosophy
My goal is to create a strong culture and learning environment where students can thrive and bring their full selves to the classroom, assignments, and discussion boards. There is a lot of rich learning for everyone (including myself) from the online discussion boards and case study based assignments. I like to develop the course content that is both academic and real-world based to maximize the student learning and application of these skills and experiences gained in the graduate program. As an alumni of the Medical Informatics program myself, I like to bring a holistic approach to teaching by continually incorporating student perspectives, using best course instruction practices, and developing cutting edge course content that is relevant to current times and the future.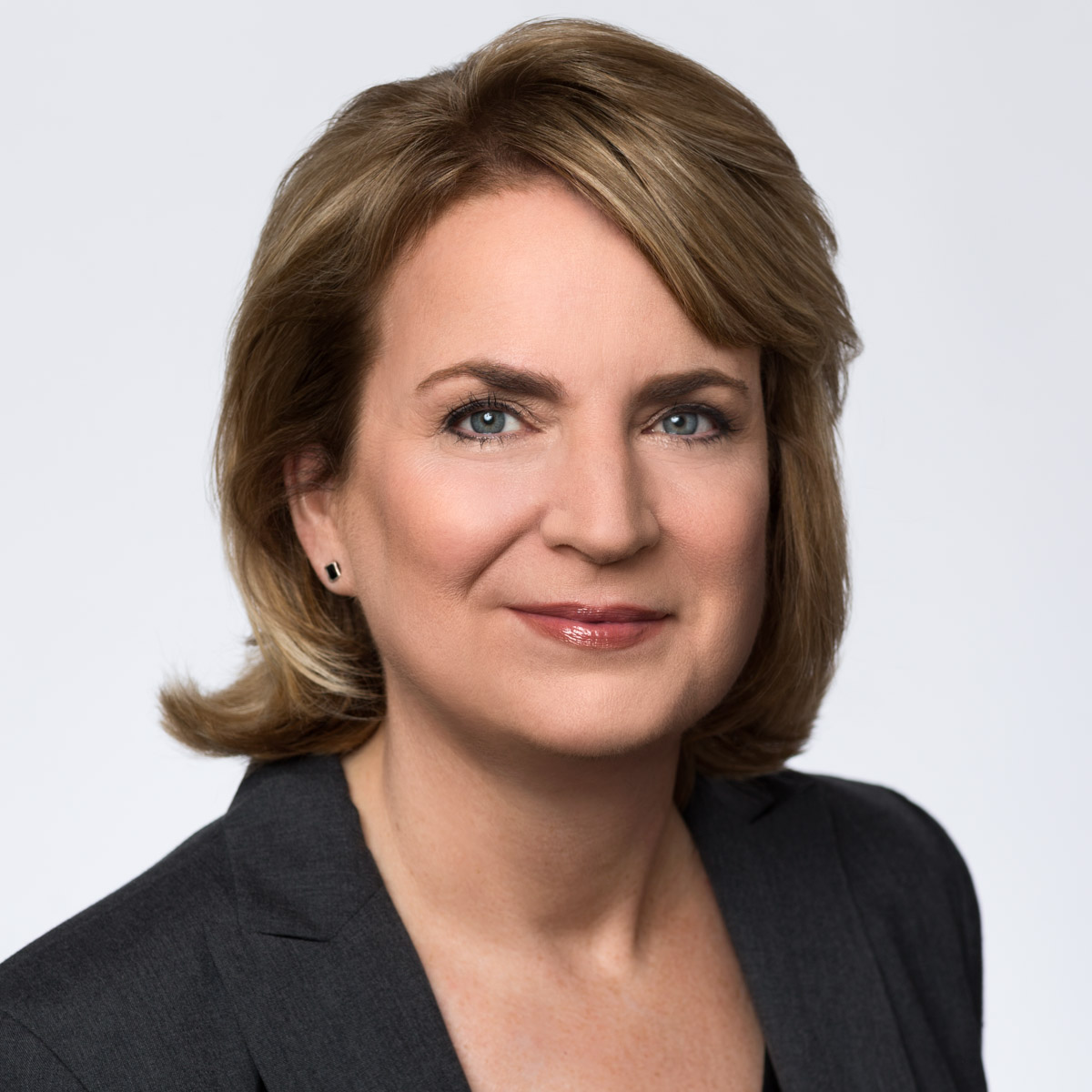 Melanie Meyer
Adjunct Lecturer
Contact Information
melanie.meyer@northwestern.edu
Melanie Meyer has over 25 years of experience in healthcare and technology across a broad range of healthcare settings--health system, community health, academic medical center, physician practice, and managed care--with specific expertise in the successful integration of healthcare information systems with improved business operational processes. Melanie currently manages complex EHR optimization, performance/quality improvement, and business transformation initiatives for a range of healthcare organizations as a Principal & Performance Improvement Advisor at EVOSCALE Health. She previously worked at Gartner as a Director, Healthcare Strategic Advisory Services where she advised executives on best practices for system implementations, evaluated startup technology innovations, and conducted industry research on health informatics, including the healthcare technology lifecycle. She also previously worked in Strategic Initiatives & Technology and held a variety of operational leadership roles at Kaiser Permanente. Melanie currently serves on the AHIMA Data Analytics & Data Use Practice Council, previously co-chaired the AHIMA Health Information Exchange Practice Council, and has published research and insights in industry journals. Melanie received her Ph.D. in Health Services from Walden University and her Masters of Science in Healthcare Administration from the University of Maryland, and also maintains certifications in health information management (AHIMA), healthcare quality (CPHQ), agile project management (PMI), Six Sigma Black Belt (ASQ) and Lean (AME/Shingo Institute/SME).
Current Research Interests
Health information exchange
Data analytics/science
Population health
Patient engagement
Health informatics workforce development
Selected Publications
Meyer, M. (2020, September). How online patient engagement practices can enhance patient experience. Journal of Patient Experience. https://doi.org/10.1177/2374373520959486
Meyer, M. (2019, May). Healthcare data scientist qualifications, skills, and job focus: A content analysis of job postings. Journal of the American Medical Informatics Association, 26(5), 383–391. Meyer, M., Doyle, C., Fabian, D., Slivochka, S. & Stearns, M. (2018, Nov-Dec). HIM's central role in health information exchange using C-CDA. Journal of AHIMA, 89(10), p. 24-27.
Meyer, M. (2018, June). Mapping the patient journey across the continuum: Lessons learned from one patient's experience. Journal of Patient Experience. https://doi.org/10.1177/2374373518783763
Recent Courses
MHI 403-DL : Fundamentals of Health Informatics
MHI 405-DL : HIT Standards and Interoperability
Teaching Approach and Philosophy
I've been teaching in the MHI program since 2015 and have taught online since 2012.
My approach to teaching focuses on active engagement with students in the online classroom through interactive discussions and live sync sessions. I incorporate the latest examples of informatics practice through current work examples and sharing the latest research. Class assignments and activities are designed to provide students with practical experience and application to their current or future work.
One of the things I enjoy most about teaching is guiding students on the next steps in their careers. I often have served as a reference as students graduate and seek a new position or further education.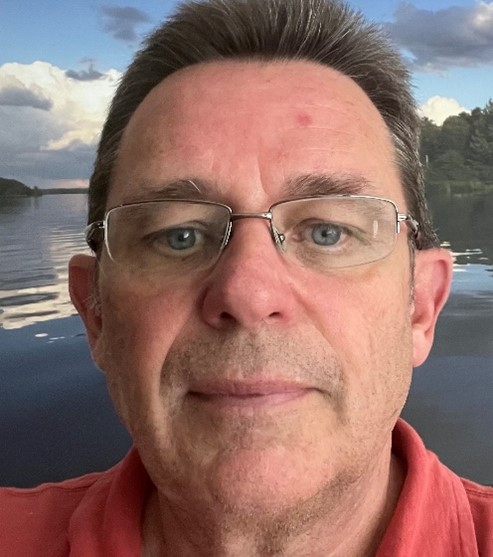 William T. Mickelson (Bill)
Assistant Professor of Instruction
Contact Information
william.mickelson@northwestern.edu
(608) 556-4466
Dr. William T. Mickelson is an applied social science statistician and statistical consultant with over 35 years of experience in both academia and industry.  Mickelson has taught across the spectrum of research and statistical topics, including courses in mathematical and stochastic modeling, general linear statistical models, response surface methods, multivariate statistical methods, and linear and non-linear optimization. He is deeply involved with statistics education and the promoting of statistical reasoning, thinking, and literacy.  He has also maintained a statistical consulting practice with clients primarily in  Health Care, state and local government, health and fitness, transportation, insurance, banking and finance, and Higher Education.
Education
Ph.D., Educational Psychology, University of Wisconsin, Madison, WI (1995)
M.S., Statistics and Operations Research, Michigan State University, East Lansing, MI (1985)
B.A., Mathematics, Saint Olaf College, Northfield, MN (1983)
Current Research Interests
Research interests include: the robustness of commonly used statistical tests and predictive models, the use of automated variable selection procedures in regression, modern re-sampling and non-parametric statistical methods, the teaching and learning of statistics, and the construction of knowledge through modeling quantitative data.
Relevant Work
Assistant Professor of Instruction (faculty), School of Professional Studies, Northwestern University, Evanston, IL (2011–present).   
Associate Professor of Statistics, Department of Mathematics University of Wisconsin-Whitewater, Whitewater (2007- 2019). 
Senior Statistician and Senior Consultant, Chamberlain Research Consultants, Madison, Wisconsin (2003–2007).
Director, Nebraska Evaluation and Research Center, University of Nebraska-Lincoln (2002–2003).
Assistant Professor of Research Methods, Department of Educational Psychology
University of Nebraska, Lincoln (1998–2003)
Assistant Professor of Statistics, Department of Mathematics/Division of Statistics
University of Idaho, Moscow (1995–1998).
Selected Publications
Mickelson, W.T. (2013).  A Monte Carlo Simulation of the Robust Rank Order-Test Under Various Population Symmetry Conditions.  Journal of Modern Applied Statistical Methods, 12(1), 1-13. 
Welch, S.A., & Mickelson, W.T. (2013).  A Listening Competence Comparison of Working Professionals.  International Journal of Listening, 27(1), 85-99. 
Mickelson, W.T., & Welch, S.A. (2012).  Factor Analytic Validation of the Ford, Wolvin and Chung Listening Competence Scale.  International Journal of Listening, 26(1), 29-39. 
Hankes, J., Skoning, S., Mason, L., Fast, G., Beam, J., Mickelson, W., and Merrill, C. (2011).   Closing the mathematics achievement gap of Native American students identified as learning disabled, Voices of Native American Indian Educators:  Integrating History, Culture and Language to Improve Learning Outcomes for Native American Indian Students. Editor Sheila T. Gregory. University Press of America, Lanham, MD. 
Mickelson, W., & Heaton, R. (2004).  Primary teachers' statistical reasoning about
data.  In, Ben-Zvi, D., & Garfield, J. (Eds.), The Challenge of Developing Statistical Literacy, Reasoning and Thinking.  Kluwer Academic Publishers, Netherlands.                           
Heaton, R., & Mickelson,W.T. (2002).   The Learning and Teaching of Statistical Investigation in Teaching and Teacher Education.   Journal of Mathematics Teacher Education, 5, 35-59. 
Heaton, R. & Mickelson,W.T., (2002).  Reasoning about data and distribution through the statistical investigations of a third grade classroom.  Statistics Education Research Journal, 1(1), 31-33.
 Swearer, S., Song, S., Cary, P., Eagle, J., & Mickelson, W.  (2001). Psychosocial correlates in
bullying and victimization:  The relationship between depression, anxiety, and bully/victim status.  In, Geffner, Loring & Young (Eds.), Bulling Behavior:  Current Issues, Research, and Interventions.  Binghamton, NY, Hayworth Maltreatment and Trauma Press.
Sudilovsky, A., Cutler, N.R., Sramek, J.J., Wardle, T., Veroff, A.E., Mickelson, W.T., Markowitz, J., & Repetti, S. (1993).  A pilot clinical trial of the angiotensin-converting enzyme inhibitor ceranapril in Alzheimer disease.  Alzheimer Disease and Assorted Disorders, 7(2), 105-111.
Veroff, A.E., Cutler, N.R., Sramek, J.J., Prior, P.L., Mickelson, W.T., & Hartman, J.K., (1991).  A new assessment tool for neuropsychopharmacologic research:  The computerized neuropsychological test battery.  Journal of Geriatric Psychiatry and Neurology, 4(4), 211-217.
Recognition
Teaching Scholars Fellow                              University of Wisconsin – Whitewater, 2010
Distinguished Teaching Award                    Teachers College, University of Nebraska-Lincoln, 2
Recent Courses
MSDS 401    Applied Statistics with R
MSDS 410    Supervised Learning Methods
MSDS 411    Unsupervised Learning Methods
MSDS 460    Decision Analytics
MSHA 409   Statistical Analysis with R
MSHA 410   Regression and Multivariate Analysis
MSHA 411   Advanced Data Modeling for Health Analytics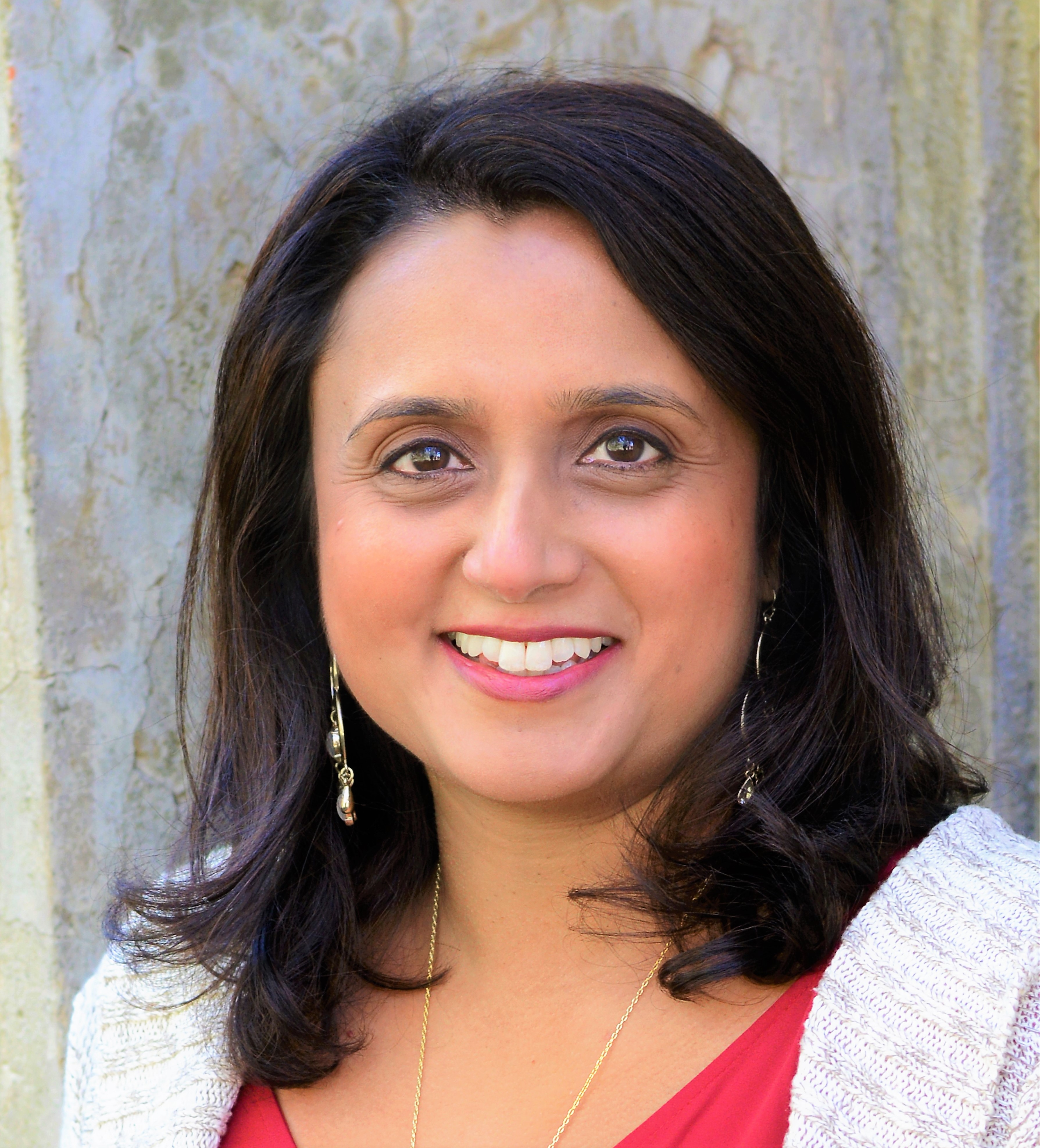 Ekta S. Punwani
Adjunct Lecturer
Contact Information
@ektapunwani
Ekta Punwani is the Leader of the 100 Top Program at IBM Watson Health. She is a trusted advisor to client executives on performance improvement opportunities and strategies based on the 100 Top Program studies.
Prior to joining IBM Watson Health, Ms. Punwani served as a Hospital and Health System executive leading organizational transformation, operations improvement, and change leadership within the health care continuum. She has demonstrated building performance improvement and analytics capability within multiple healthcare organizations including Adventist Midwest Health, Advocate Health Care and Northwestern Medicine.
Ekta provides leadership, direction, and guidance to health care organization in the areas of quality and patient safety, operations, business intelligence, and performance improvement to drive best practice implementation and achieve outcomes. She has served on the Board of Examiners for the National Baldrige Performance Excellence Program for four years and has received certification as an ICBB – International Certified Black Belt. Ekta also served as a member of the NQF Measure Feedback Loop Committee.
Ekta received both a Bachelor of Science and a Bachelor of Arts degree from University of Illinois in Champaign-Urbana and a Master's degree in Health Administration from Washington University in St. Louis.
Education
Washington University, St Louis, MO - MHA
University of Illinois, Champaign-Urbana, IL - B.S/B.A
Current Research Interests
Improving Health Outcomes
Health Equity
Recent Courses
MHSA 480 - Health Analytics Leadership
Teaching Approach and Philosophy
I've been teaching in the MSHA program since 2017. I developed the Health Analytics Leadership course because I believe that we have an opportunity in health care to improve how we use data and analytics to improve health outcomes and reduce costs. This course's primary objective is to help students understand the gap between creating analytics and using insights from analytics to drive change.

Most of my experience has come from the different roles I have had in my career - hospitals, health systems, consulting clients and IBM Watson Health. I think the best way to share experiences is through discussion and case studies. We use two Harvard Business Review case studies in this course.

I have really enjoyed teaching in the MSHA program. The best part for me is learning from my students through discussion boards and assignments. Students feel that they can connect their daily experiences to what we discussing and learning about in class.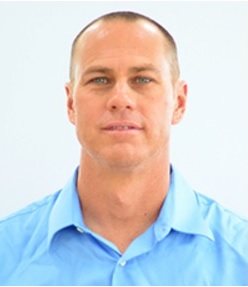 Raymond Robinson
Adjunct Lecturer
Contact Information
5304408765
Raymond Robinson is an Associate Professor and Co-Chair of the Department of Clinical Medicine at the American University of Antigua (AUA). His prior work in Health Informatics includes being a senior manager at the Philips Hospital to Home Telemedicine working to extend Telemedicine across the healthcare continuum. Robinson's research interests include patient safety, healthcare quality improvement, telemedicine, data-driven decision making in Education, and student-centered teaching. He is finishing up his doctorate degree in Education from the Johns Hopkins School of Education. His doctoral thesis is titles, "Improving Student-centered Teaching Practices and Data-Driven Decision Making in Medical Faculty" and has led into developing a new adaptive learning management system to support student-centered teaching practices and to track student progress. Prior to these positions he began his medical research training working with Dr. Peter Pronovost's team at the Johns Hopkins Quality and Safety Research Group (QSRG) on his international, On the CUSP: STOP BSI campaign. Since that time Robinson has authored several manuscripts and book chapters around healthcare quality improvement and patient safety. Robinson received his MD from the Johns Hopkins School of Medicine while also pursuing an MPH in clinical investigation, biostatistics and epidemiology at the Bloomberg School of Public Health where he completed a thesis study on "Airway Management by a Difficult Airway Response Team." Robinson then became interested in the business of healthcare and quality improvement, so took time out to pursue an MBA degree at the Johns Hopkins Carey Business School.
Education
MD - Johns Hopkins School of Medicine
EdD - Johns Hopkins School of Education
MPH - Johns Hopkins Bloomberg School of Public Health
MBA - Johns Hopkins Carey School of Business
Current Research Interests
Data-driven Decision Making in Education
Spaced Retrieval Practice
Student-Centered Teaching
Relevant Work
Associate Professor of Clinical Medicine - American University of Antigua
Recent Courses
MHI 402-DL : Introduction to Clinical Thinking
Teaching Approach and Philosophy
My philosophy of teaching is that students learn best in authentic "situated" learning environment and when given the opportunity to construct their own knowledge through meaningful activities and discourse. It is the instructor's practice of designing focused, relevant, and measurable learning outcomes and assessments, and the use of scaffolding assignments, inquiry questioning, and collaborative activities that support students' conceptual understanding and provide them with critical tools for deep meaningful learning and problem solving. Effective medical educators critically and systematically measure and reflect on their teaching practices and alter those practices to best support students' knowledge, application, and practice. In addition, a medical educator needs to understand appropriate learning theory and pedagogical practices while practicing and supporting reflection to develop relationships with his or her students to improve student learning outcomes, overall curriculum quality, and deliver high-quality memorable learning experiences for a diverse student body. Pedagogical practices should be carefully considered and tailored to not only the learning content, but the learning objectives, and assessment strategies that drive and authenticate knowledge transfer. This is why I find using scenarios and practices that are as authentic as possible so helpful in teaching students. I find that students are absolutely engaged and motived when learning activities feel meaningful to their real-life practice.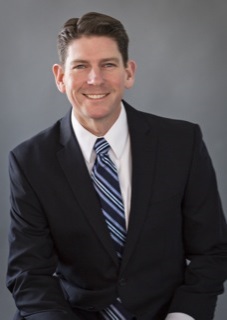 Christian Wallis
Adjunct Lecturer
Contact Information
christian.wallis@northwestern.edu
2243586633

Christian Wallis is currently the CEO of Grossmont Healthcare District where he provides operational and administrative oversight of the resources, assets, and programs that support the healthcare needs of approximately 500k people within the District's 750 square miles in San Diego's East County region. Prior to this, he worked for Advocate Aurora Health where his served as Regional Vice President (IL) of HIT Support Services, Vice President of Operations at Advocate Condell Medical Center and Director of Physician Practices (Pediatrics) at Advocate Children's Hospital. Before working in the private sector, Wallis spent 21 years as an officer in the United States Navy where he served in numerous executive positions in the group practice, hospital and insurance settings. He earned his certification as a Fellow in the American College of Healthcare Executives in 2010. In 2012, he was selected as an examiner for the US Department of Commerce, Malcolm Baldrige program which oversees the nation's only Presidential award for performance excellence. He received his MBA from the University of Illinois at Chicago and doctorate in healthcare administration from Central Michigan University.

Education
Doctorate of Healthcare Administration, Central Michigan University
Masters in Business Administration, University of Illinois at Chicago
Bachelor of Arts (Political Science), University of Arizona
Current Research Interests
Public Health
Information Management
Organizational Behavior Leadership
Strategic Planning
Relevant Work
CEO, May-Present, Grossmont Healthcare District
Regional VP HIT Support Services (IL), Jan-May 2021
Vice President of Operations, Advocate Condell Medical Center, Feb 2018-Dec 2020
Director of Physician Practices (Pediatrics), July 2014-Jan 2018
United States Navy, May 1993-June 2014
Recognition
Fellow, American College of Healthcare Executives
Malcolm Baldrige Examiner, 2012
Recent Courses
MHI 404-DL : Health Care Organization Operations
MHI 405-DL : HIT Standards and Interoperability