MS in Regulatory Compliance Faculty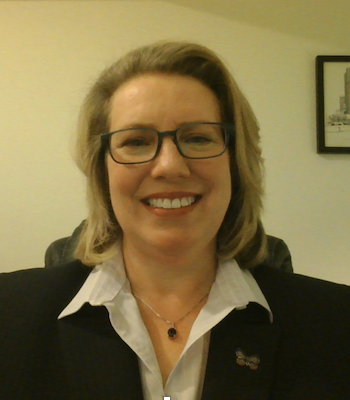 Carol Beirne
Faculty Director
Contact Information
Carol Beirne has over 27 years of experience at Abbott Laboratories in various quality leadership roles, most recently as a senior manager in the Corporate Quality organization. She has worked in both the pharmaceutical and medical device product areas. Beirne designed the management review procedure for the Diagnostics Division and represented the process and data to both internal and external auditors, including ISO and FDA. She has been extensively involved in process improvements throughout her career. She led a quality training staff in the Global Pharmaceutical Research and Development organization with German and US employees. She has served in multiple roles in CAPA investigations.
Education
Bachelor of Science in Engineering from University of Illinois at Chicago
Master of International Business from Keller Graduate School of Management
Quality Manager/Operations Excellence Certification from the American Society for Quality (ASQ)
Relevant Work
Faculty Director, Northwestern University, MSRC Program, 2015 - Present
Quality/Training Consultant, Drake Consulting, 2018 - Present
Abbott Laboratories, Various Roles, 1988 - 2014
Recent Courses
QARS 460-DL : Drug and Biologics Regulations
MSRC 498-DL : Capstone
Teaching Approach and Philosophy
My goal in teaching is to impart problem-solving skills to my students. I hope to inspire students to find ways to improve how work is accomplished. With passion and hard work, we can all make something better!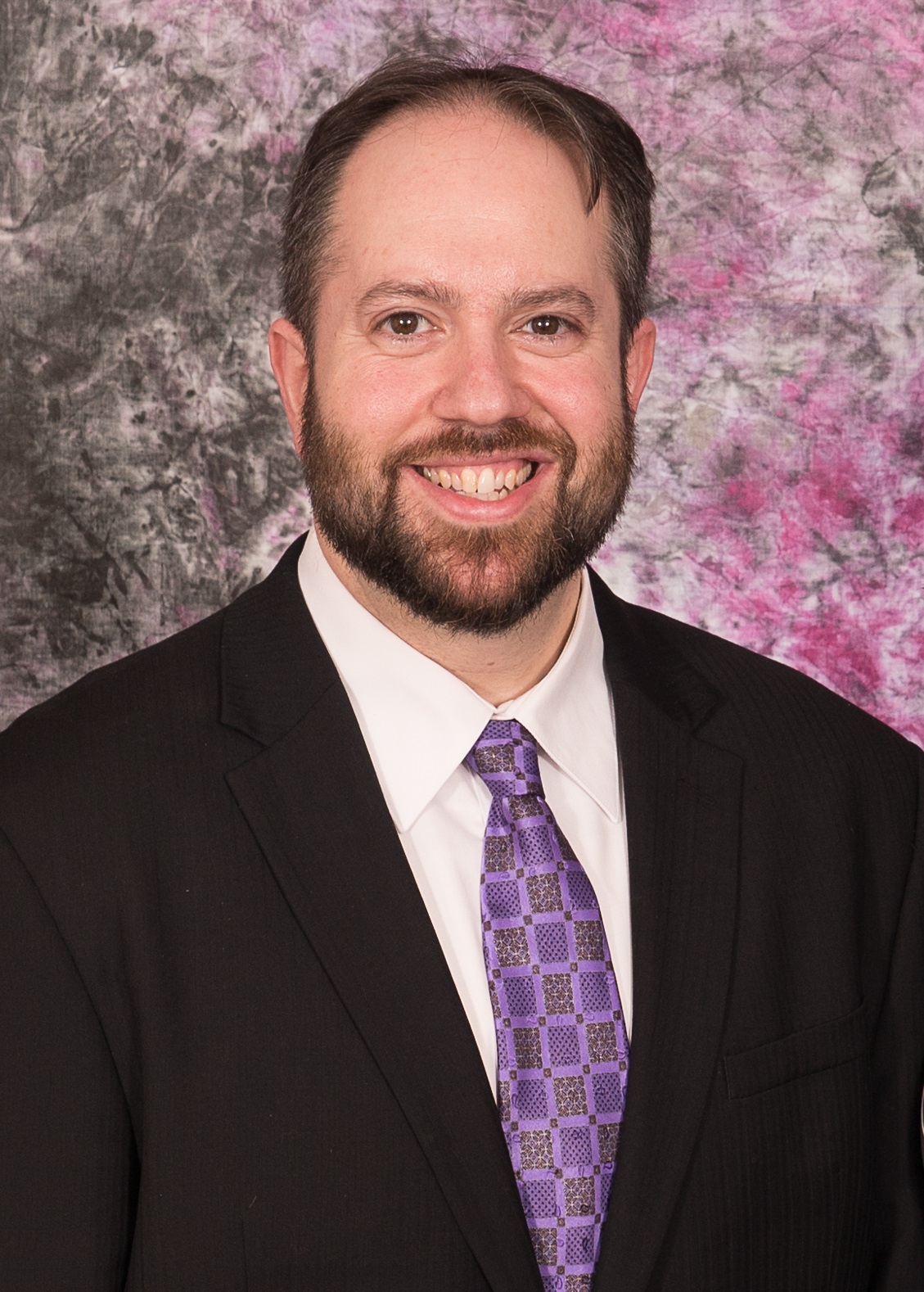 Eytan Dallal
Contact Information
Eytan Dallal is a senior healthcare IT executive with over 25 years of experience in the private and public sectors. His work helps organizations think beyond using technology as a tool and leading technology implementations as a strategic business driver. As a former CIO in healthcare in the public and private sectors, he understands the complex nature of managing and security healthcare data across business silos and the challenges from a legal, compliance, security, privacy, and interoperability perspective. 
Dallal has served as a keynote speaker and panelist in many seminars, recognized for his in-depth knowledge of technology, strategy, and business. He holds a Master's in Health Informatics from the College of Applied Health Sciences at the University of Illinois at Chicago, a Bachelor's in Business Management from NEIU, and several industry certifications, including HCISPP and HIPAA. Dallal is an active member of AHIMA, HIMSS, and (ISC)2. He serves on the board of a community non-profit organization supporting education.
Education
Masters of Healthcare Informatics, UIC
Machine Learning Implementation, MIT
Google Cloud Certified Professional Cloud Architect
Certified Six Sigma Green Belt
Certified Medicaid Professional
Certified HL7 FHIR
Certified Healthcare Information Security
Certified HIPAA Privacy and Security
Relevant Work
Head of Data and Analytics, Sinai Chicago
CIO of Illinois Medicaid Plan, Blue Cross Blue Shield
VP of Technology, Land of Lincoln Health Insurance
CIO, IL Framework, State of Illinois
Director, Bureau of Technology, Cook County
Recent Courses
HC_COM 410-DL : Healthcare Regulatory Environment
HC_COM 415-DL : IT Systems Compliance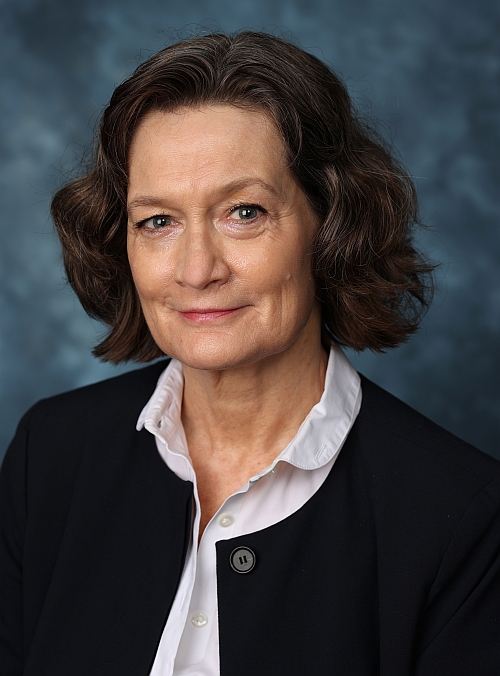 Anne Sullivan Daly
Contact Information
202-809-5285
Anne Sullivan Daly serves as the chief compliance and integrity officer at the Ann & Robert H. Lurie Children's Hospital of Chicago. Daly worked as the senior director in Banner Health's Ethics and Compliance Department and at Sutter Health as the regional compliance officer before Lurie Children's. Before working in compliance, Daly worked as a health care attorney at two large law firms in Washington, DC, where she specialized in health care regulatory issues. Furthermore, before the practice of law, she worked as a registered nurse in various settings in the United States and overseas. Daly earned her Juris Doctor from the Catholic University of America, Columbus School of Law, in Washington, D.C. She also studied European Law at the Jagiellonian University in Krakow, Poland. Daly was associate editor of the Journal of Contemporary Health Law and Policy. Daly holds certifications in health care compliance (CHC), research compliance (CHRC), privacy (CHPC), and compliance and ethics (CCEP). She is also a member of the Maryland Bar, District of Columbia Bar, and United States District Court for the District of Maryland Bar. She holds a Registered Nurse license in California.
Education
Juris Doctor The Catholic University of America Columbus School of Law
Bachelor of Science University of Maryland University College
Registered Nurse Palomar College School of Nursing
Licensed Member DC Bar
Licensed Member Maryland Bar
Licensed California Registered Nurse
Recent Courses
HC_COM 411-DL : Healthcare Programs & Enforcement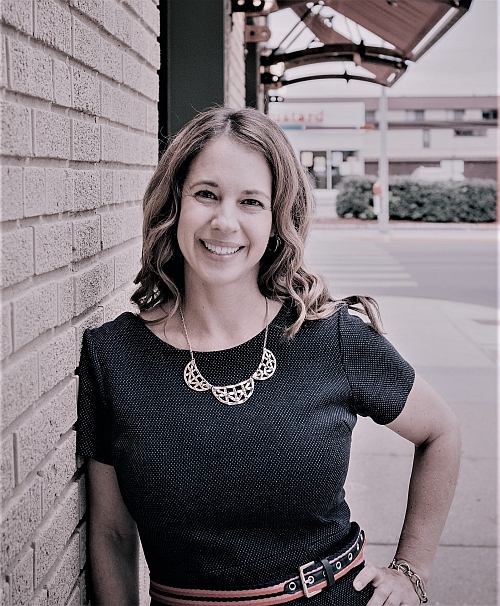 Abigail Davis
Contact Information
abigail.davis@northwestern.edu
Abigail Davis possesses over 20 years in the industry, including experience ranging from large, publicly-traded, highly-regulated companies to small, privately-owned, less-regulated companies. After graduating from the University of Wisconsin – Madison in the 1990s, Davis worked in small contract labs conducting food and sterility testing on consumer products and medical devices. After those experiences, she joined Abbott Laboratories in northern Illinois. At Abbott, Davis worked in multiple divisions, including the Diagnostics and Molecular divisions and Corporate Quality and Regulatory. During her time with Abbott, Davis worked in many different functions, including manufacturing IVD products, QC testing products, and qualifying manufacturing equipment. She also executed process validations, conducted internal and supplier audits, and hosted FDA inspections. Davis currently works at Promega Corporation as a senior manager overseeing the quality system. She holds a master's degree in Biotechnology from the University of Wisconsin – Madison.
Recent Courses
QARS 421-DL : Applied Quality and Regulatory Practices

Patricia Gregory
Contact Information
patricia.gregory@northwestern.edu
Patricia Gregory has over 30 years of experience assisting healthcare organizations in collecting revenue and, more importantly, keeping it. She is experienced at executing successful healthcare billing and compliance programs in a broad range of health care settings ranging from a Fortune 20 corporation to a physician-owned infusion pharmacy to a nonprofit health system. Gregory's skill set includes identifying billing abnormalities, remediating risks, building workforce awareness and knowledge to ensure payer compliance, and uncovering growth and revenue opportunities. She spent nearly a decade with Walgreens Co., leading revenue verification, integrating acquired businesses, and performing validation audits to monitor adherence to governmental regulations. Gregory has previously served as the Compliance Program Manager for Edward-Elmhurst Health, a three-hospital healthcare system in Chicago's western suburbs. She currently serves as the Chief Compliance and Privacy Officer for the Shirley Ryan Abilitylab (SRAlab). Gregory holds certifications in Research Compliance (CRC), Healthcare Privacy Compliance (HCPC) and Healthcare Compliance (CHC). Gregory received her BA in Organizational Behavior from Benedictine University, Lisle, IL, and her MS in Human Computer Interaction from DePaul University, Chicago, IL.
Education
MS Human Computer Interaction, DePaul University, Chicago, IL
BA Organizational Behavior, Benedictine University, Lisle, IL
Certified in Health Care Compliance (CHC)
Certified in Research Compliance (CRC)
Certified in Health Care Privacy (CHCP)
Relevant Work
Chief Compliance and Privacy Officer, SRAlab, Chicago, IL, 8/2020
Revenue Integrity Officer, SRAlab, Chicago. IL, 6/2019
Compliance Manager, Edward-Elmhurst Health, Naperville, IL 3/2014
Internal Auditor, Special Projects, Walgreens Co., Deerfield, IL 5/2011
National Reimbursement Director, Infusion Pharmacy, Walgreens, Co., Deerfield, IL 6/2002
Recent Courses
HC_COM 413-DL : Healthcare Billing Models and Systems
Teaching Approach and Philosophy
I believe the most effective teachers are those that love to learn. The exchange of ideas creates a spark that illuminates new territory, fosters curiosity and provides an opportunity to learn not just about new content but also about ourselves and others.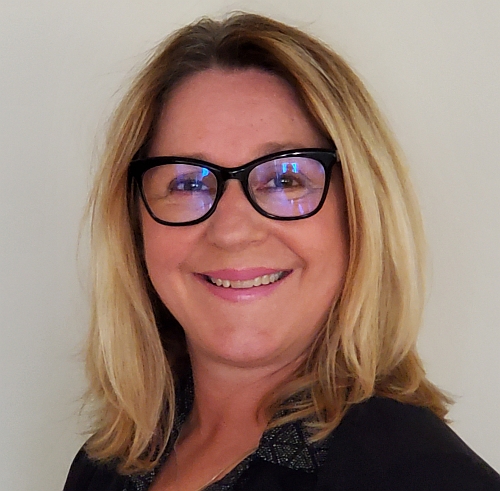 Sheri Jacobsen
Contact Information
sheri.jacobsen@northwestern.edu
Sheri Jacobsen has over 20 years of experience in the pharmaceutical research industry, having held multiple roles across all industry levels, including site investigation, clinical research organization, and biopharmaceutical sponsorship. Currently, Jacobsen ensures that all functions supporting global pharmaceutical development at AbbVie have the training needed to execute clinical programs while ensuring regulatory compliance. She has an MA in clinical psychology with a concentration in neuropsychology from the Illinois School of Professional Psychology and a nursing degree.
Recent Courses
CLIN_RES 400-DL : Essentials of Initiating Clinical Research
Robert Lechton
Contact Information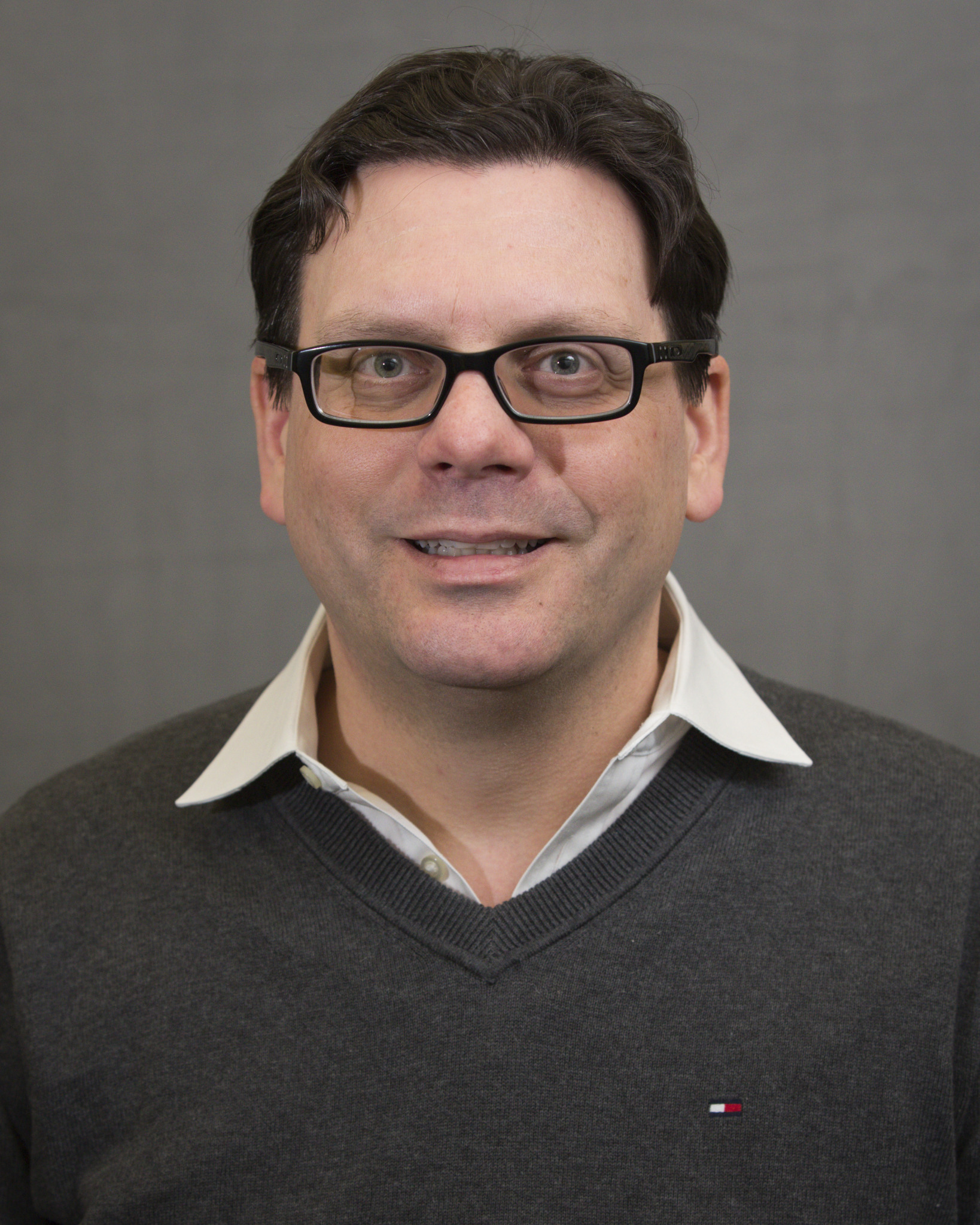 Robert Lechton is a senior quality manager at Baxter Healthcare. He is responsible for quality compliance for medical products, including design control, risk management, and life cycle management. Lechton has been involved in product development, from early concept to product launch and throughout fielded products. He previously was the quality manager for Bosch Rexroth's Electric Drives and Controls division. Lechton received an MS in Engineering from the University of Maryland focusing on reliability engineering and risk management and a BS in Electrical Engineering from Bradley University.
Education
Masters of Engineering - University of Maryland, College Park, MD
Graduate Certificate in Engineering, University of Maryland, College Park, MD
Certified Quality Manager / Operational Excellence (CQM/OE), ASQ – Milwaukee, WI
Certified Quality Engineer(CQE), ASQ – Milwaukee, WI
Certified Reliability Engineer (CRE), ASQ – Milwaukee, WI
Relevant Work
Baxter Healthcare - Sr. Manager of Engineering (2001 - Present)
Recent Courses
MSRC 435-DL : Risk and Decision Management
Teaching Approach and Philosophy
The course curriculum is intended to expand your perspective on risk management and to equip you with the right set of questions to ask and to improve your ability to respond to the challenges you encounter. The online curriculum allows students and the teacher to connect and learn in new ways; to connect, you have to engage in the course content, assignments, and discussions. Each student brings their own unique background and experiences, when shared, allows the class to learn new perspectives.
Nick McWilliams MS, PMP
Contact Information
Nick McWilliams has been in the pharmaceutical research industry since 2005. He has held roles within data management, clinical operations, and project management. His current position is Senior Clinical Project Manager at IQVIA Biotech, working on oncology studies with emerging biotech and non-profit industry sponsors. He graduated from the MSRC program in 2015 and is excited to bring his experience back to Northwestern to share with students.
Education
MS Regulatory Compliance (2015)
BS Clinical Laboratory Science (2003)
Certifications
Relevant Work
Sr. Project Manager, IQIVA Biotech
Principal Data Manager, IQVIA Biotech
Clinical Study Manager, Astellas
Principal Data Manager, Astellas
Research Interests
Pancreatic cancer
Oncology
Hematologic malignancies
Courses Taught
CLIN RES 401 Responsible Conduct of Research
QARS 460 Drug and Biologics Regulations
Teaching Approach & Philosophy
Clinical research and regulatory compliance is a constantly evolving area. It is important to know the fundamentals and how to search for the most up to date information from the regulations and the FDA website. A solid foundation in critical thinking is key for success in an ever-changing environment.

Teresa Meiszberg
Contact Information
teresa.meiszberg@northwestern.edu
Teresa Meiszberg has over 33 years of healthcare industry experience, including 24 years at Abbott Laboratories in various quality leadership roles. She recently managed the Abbott Nonconformance and CAPA (Corrective Action/Preventive Action) Programs in the Corporate Quality and Regulatory Division, supporting device, nutritional and pharmaceutical businesses. In this role, Meiszberg redesigned the quality system to include the regulatory requirements for the global boundaries of the company, developed and delivered quality system training, and regularly guided business audit responses and process improvement initiatives. Prior to Abbott, she worked in hospital and clinical laboratories. Meiszberg has a Master of Science in Engineering and Technology Management from Oklahoma State University and a Certificate of Graduate Study in Medical Device Leadership for Patient Health and Business Success from Xavier. Her additional certifications include the American Society of Clinical Pathologists (ASCP) Board of Registry, Medical Technologist; and American Society of Quality (ASQ) Certifications, including Certified Quality Manager/Operational Excellence, Certified Quality Engineer, and Certified Quality Auditor.
Recent Courses
MSRC 401-DL : Quality Systems for Regulatory Compliance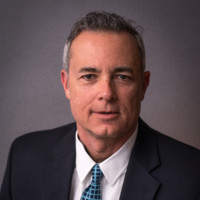 Jeffrey Sartain
Contact Information
jeffrey.sartain@northwestern.edu
Jeffrey Sartain is a senior consultant providing quality systems, regulatory compliance, general business subject matter expertise, and project management services to health care product manufacturers. He has over 30 years of experience in the medical device, diagnostics, pharmaceutical, and food sectors, encompassing roles in quality and regulatory, engineering, and manufacturing, including international regulations and standards. Sartain's areas of expertise include compliance, quality system development and remediation, GxP, supplier/third party contract manufacturing controls, CAPA, complaint handling, and product development/transfer. Sartain earned a master's degree in manufacturing engineering from Northwestern University and has earned prior certifications as Quality Manager (ASQ), Lead Auditor (Stat-A-Matrix), Quality Systems/GMP (AAMI), and in Quality Engineering (ASQ).
Recent Courses
QARS 420-DL : Practical Quality Management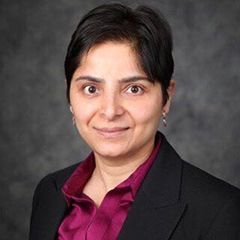 Ruby Upadhyaya
Contact Information
sunita.upadhyaya@northwestern.edu
Ruby Upadhyaya presently serves as Vice President of Operations Quality & Regulatory Compliance McKesson, a leading healthcare company in medical devices & pharmaceutical supply chain. In her role, Ruby is responsible for driving end-to-end quality at both the distribution facilities as well as sites performing manufacturer services for McKesson's Medical-Surgical division. Ruby has experience in developing commercial regulatory capabilities, launching new products across multiple geographical regions and leading facilities to ISO certifications. In addition to healthcare, Ruby has spent several years in electronic manufacturing, institutional research & consulting organizations. Ruby has BS in electronics & communication Engg from North-Eastern Hill University & MS in an allied field of industrial engineering (majoring in planning & forecasting) from DAVV University. Ruby also has regulatory affairs certificate in medical devices & pharmaceuticals from RAPS, PMP from PMI and has earned multiple ASQ certifications (CBA, CMQ/OE, CQA, CQE, CSSBB) through the course of her professional career.
Recent Courses
QARS 450-DL : Medical Device Regulations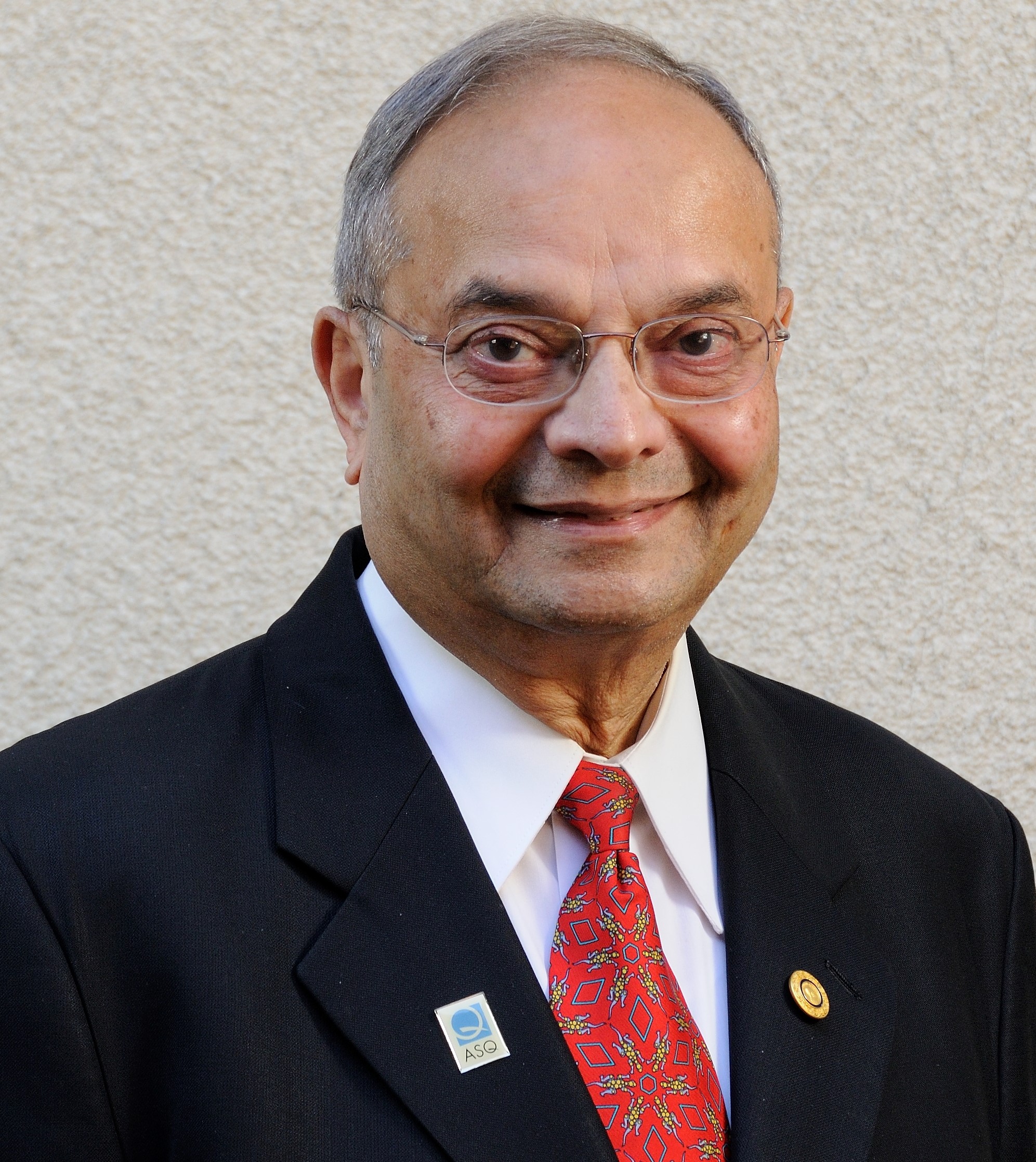 Dr. Manu K. Vora
Contact Information

Dr. Manu Vora is Chairman and President of Business Excellence, Inc., a global quality management consulting service firm. He has over 46 years of leadership experience guiding Fortune 500 companies with the Baldrige Performance Excellence Award assessment. He served as a Chief Judge at the Illinois Team Excellence Award Program from 1993-1999 and was a Senior Examiner of the Asia Pacific Global Performance Excellence Award Program from 2004-1017. Vora is a Past VP from the American Society for Quality (ASQ) National Board of Directors and is an ASQ Fellow.

He holds an MBA in Marketing Management from the Keller Graduate School of Management in Chicago, M.S. & Ph.D. in Chemical Engineering from Illinois Institute of Technology in Chicago, and B. Tech. (Honours) in Chemical Engineering from the IIT (BHU), Varanasi in India. He has over 1.100 presentations around the world. In 2013, he gave two TEDx talks. He has published over 70 scholarly articles. In 2016, he delivered "Project Management for Organizational Excellence," a GIAN course approved by MHRD-Government of India. In 2016, he was appointed as a Fulbright Specialist by the U.S. Department of State. In March 2018, he completed his Fulbright Specialist Project at IIT (BHU), Varanasi. He has taught "Quality Assurance Project Management" course at Northwestern University's School of Professional Studies since 2008. He has received 56 awards/honors for his outstanding professional service.

For over 51 years, Dr. Vora has dedicated his life to community service. In 1989, he established the Blind Foundation for India (BFI) to serve over 15 million visually impaired people in India. The BFI team has raised over $5 million to support over one million adults and one million children in India for their eyesight check-ups. Since 1970, Dr. Vora has raised over $12 million for various charitable and professional causes. He has received 35 awards/honors for his life-long community service, including the U.S. President's Volunteer Service Award.

leave empty
Education
PhD, Chemical Engineering, IIT Chicago, 1975
MS Chemical Engineering, IIT Chicago, 1970
BS Chemical Engineering, IIT (BHU), Varanasi, India, 1968
MBA Marketing Management, Keller GSM, Chicago, 1985
Relevant Work
Chairman and President, Business Excellence, Inc., 2000-present
Instructor, School of Professional Studies, Northwestern University, 2008-present
Adjunct Professor, Stuart School of Business, IIT Chicago, 1993-2005, 2019-present
Visiting Professor, IIT (BHU), Varanasi, India, 2014-present
Professor Emeritus, Jayoti Vidyapeeth Women's University, Jaipur, India, 2020-2023
Selected Publications and Products
"7 Steps to Link Quality Improvement to Your Supply Chain", Supply Chain Management Review, July-August, 2015
"Talent Management for Organizational Excellence", ASQ Energy & Environmental Division Newsletter, September 2017
"Managing Human Capital" Book Chapter, Six Sigma for Transactions and Service, McGraw-Hill, 2005 "Business Excellence through Sustainable Change Management", Viewpoint Article, The TQM Journal, UK, 10-2013
"Business Excellence through Quality Management", TQM Journal, 2002
"Role of Leadership to Achieve Zero Defects Organization Culture", Proceedings of ASQ Ahmedabad LMC, 11-2015
"ASQC Certification Committee Practices what it Preaches", Quality Progress, 11-1993
"Cost of Information Integrity Failures" Proceedings of ASQ WCQI, 5-2008
Recognition
Distinguished Alumnus Award, BHU, India, 2015
Alumni Medal, IIT Alumni Association, Chicago, 2012
Keller's Top 40 at 40 Years, Keller GSM, 2013
Fulbright Specialist Appointment, U. S. Department of State, 2016-2023
Ellis Island Medal of Honor, Ellis Island Honor Society, NY, 2011
U. S. President's Volunteer Service Award, Washington, DC 2010
5 Medals from ASQ, Milwaukee, WI, 2001-2015
Paul Haris Fellow Medal, Rotary International, 2000, 2015
Recent Courses
QARS 425-DL : Quality Assurance Project Management
Teaching Approach and Philosophy
"For over 28 years as Adjunct Professor, my teaching philosophy centers on an acronym CEO. C - Collaborative learning (more Team than Individual), E - Experiential learning (case study and project-based), and O - Outcome-based learning (reflection journal with implementation focus).

I firmly believe that as a faculty I need to be a life-long learner. By acquiring state-of-the-art knowledge, I need to be at a cutting edge and then provide my best to empower my students and learners.

In addition, as a faculty, my role is to allow my learners to 'think' and make them learn how to learn. Also, equip them with the best resources availble."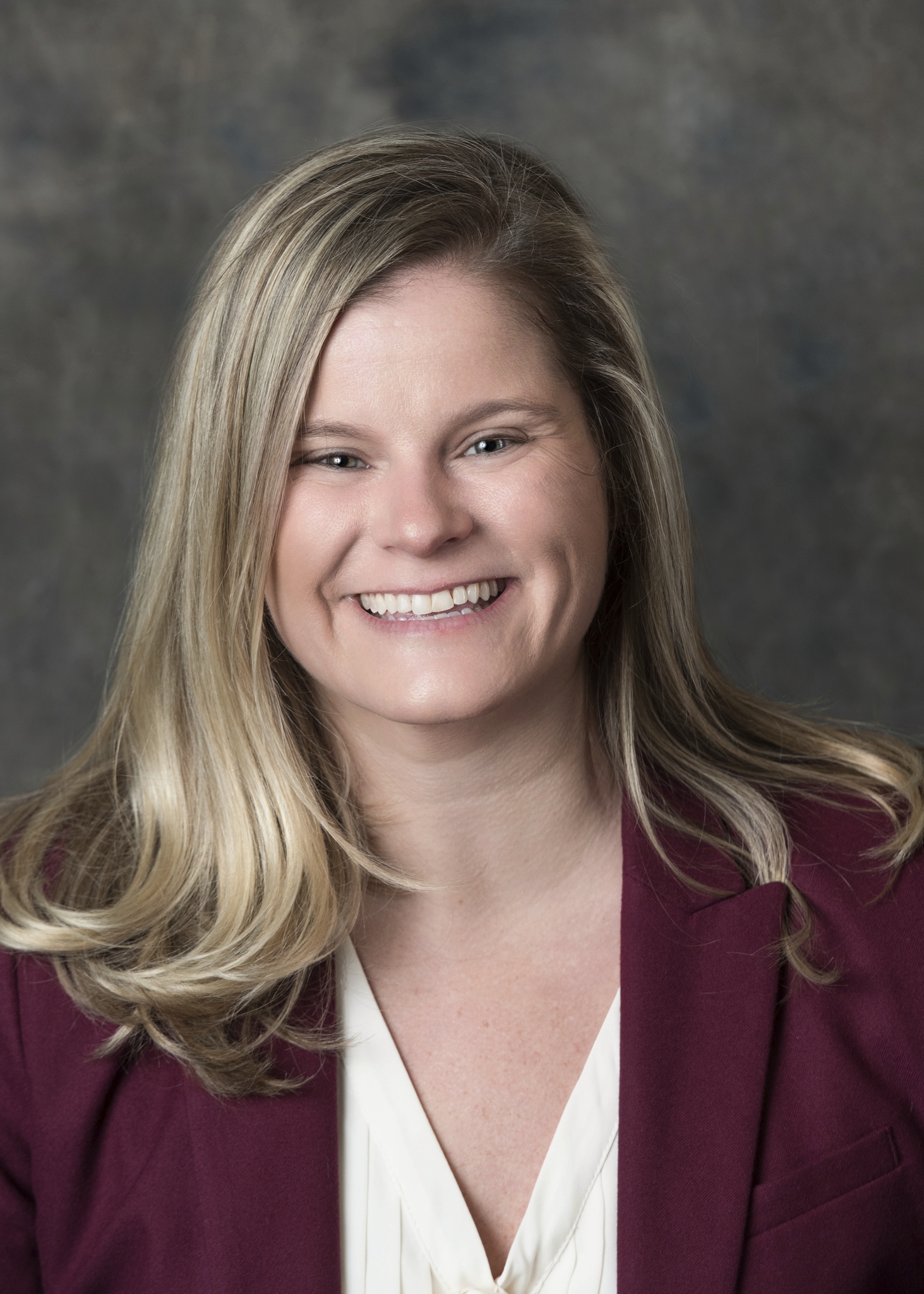 Lauren Wall, MS
Contact Information
Lauren Wall has over 15 years of experience in Hematology/Oncology clinical research operations spanning industry and academic healthcare. Her primary responsibilities include planning, organizing, directing, and overseeing daily operations for over 300+ therapeutic clinical trials within a section that accrues approximately 1200+ patients a year to interventional trials. Lauren assists in developing and executing strategic and operational plans (including fully integrated network sites) for clinical research, including new business practices and Standard Operating Procedures (SOPs). Lauren holds an MSc degree in Clinical Research Administration from George Washington University. In addition to her role mentioned above, Lauren is an appointed Institutional Review Board (IRB) and Clinical Trial Scientific Review (CTRC) committee member at the University of Chicago. Prior to taking her role in the academic setting, Lauren worked at an Oncology CRO, Theradex, where she gained experience in clinical trial monitoring, auditing, and project management. Lauren traveled to several NCI-designated cancer centers to conduct site visit audits. Lauren has a strong passion for teaching and mentoring others about the exciting career opportunities in clinical research.
Education
MS George Washington University
BS University of Iowa
Relevant Work
University of Chicago - Director of Clinical Research Operations
University of Chicago - Associate Director of Clinical Research
Theradex - Manager of Clinical Operations
Theradex - Project Manager
Theradex - Clinical Research Associate
Recent Courses
CLIN RES 403 - Clinical Research Design and Methodology
Teaching Approach and Philosophy
I've had the pleasure of being on both the industry and academic sides of clinical research. The two perspectives have made me well-rounded in the day-to-day of my career, as well as being able to teach classes in this field. My teaching approach is to use real examples so that students can apply what we are learning in the classroom to real-life situations.
Colleen Watson
Contact Information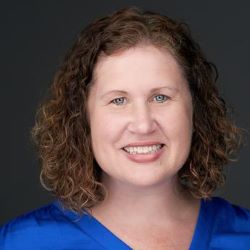 Colleen Watson, MS is currently a Senior Director of Regulatory Affairs at Thermo Fisher Scientific. She is experienced working with both medical devices and in vitro diagnostics. Colleen has overseen, product development regulatory, international regulatory affairs teams globally, design assurance, and product material compliance. Previously, she has worked in Regulatory Affairs in infectious disease, oncology, and respiratory at Abbott Molecular, CareFusion/BD, and Vyaire Medical. Colleen is currently a doctoral candidate in Regulatory Affairs at the University of Southern California. She received her B.S in biochemistry from the University of Wisconsin-Madison. After graduating, she worked at the bench level doing drug chemistry and forensic toxicology, writing methods, and testifying in court. After earning a M.S. in Biotechnology, also from Madison, focused on integrating science, law, and business – Colleen fell in love with the Regulatory Affairs field. She enjoys the challenge of building an effective team, bringing new products to the market, and seeing the direct benefit to patients. Colleen has a large blended family with teenagers and two dogs; in her spare time she enjoys dog walks, traveling, reading novels, and browsing art shops.
Research Interests
Medical Devices
In Vitro Diagnostics (IVD)
Software as a Medical Device (SaMD)
Education
Doctoral Candidate, Regulatory Affairs, University of Southern California
M.S. Biotechnology, University of Wisconsin-Madison
B.S. Biochemistry, University of Wisconsin-Madison
Relevant Work
Senior Director, Regulatory Affairs, Thermo Fisher Scientific
Senior Director, Global Regulatory Affairs, Vyaire Medical
Regulatory Affairs Manager, BD/Care Fusion
Selected Publications