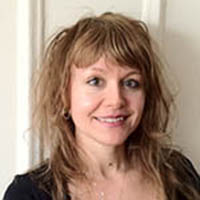 Christine Sneed
Faculty Director
Christine Sneed is the author of the novels Paris, He Said and Little Known Facts, and the story collections Portraits of a Few of the People I've Made Cry and The Virginity of Famous Men (Bloomsbury USA & Bloomsbury UK). 
Her stories or essays have been included in The Best American Short Stories, O. Henry Prize Stories, New Stories from the Midwest, New York Times, San Francisco Chronicle, Chicago Tribune, New England Review, The Southern Review, Ploughshares, Glimmer Train, Greensboro Review, and a number of other periodicals. 
She has received an Illinois Arts Council fellowship, the Associated Writers & Writing Program's Grace Paley Prize in Short Fiction, Ploughshares' Zacharis Prize, the Society of Midland Authors Award in Adult Fiction, the Chicago Public Library's 21st Century Award, and Book of the Year Award from the Chicago Writers' Association. Little Known Facts was a NYT Editor's Choice, and Paris, He Said was a 2016 Illinois Reads selection. The Virginity of Famous Men was a finalist for the Chicago Review of Books best book of the year, fiction category, and was named one of the best books of 2016 by Booklist.
Author website: christinesneed.com