SPS Graduate Program Events
Events related to SPS master's degree programs are held throughout the year. See the schedule below for upcoming events and the Event Archive section to see a listing of past events arranged by program.
---
Data Science Go Bootcamp
December 10 • 10:00am - 4:00pm CST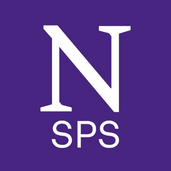 Participants will have the opportunity to learn from Dave Lobue, Dr. Thomas Miller, Abid Ali, and Mariah Peterson during this one-day Data Science event. Our speakers will cover an introduction to Go and Data Engineering with Go, basic data types and control flow, database integrations, concurrencies, and real world examples and applications.
For more information, please contact msdsstudentleadership@northwestern.edu
---
Who's Who? MSA Student Event
December 13 • 7:00pm - 8:30pm CST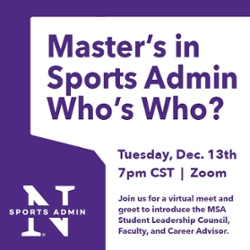 The Master's of Sports Administration Student Leadership Council will hold an online meet and greet event to introduce SLC Members, Faculty, the Academic Advisor, the Career Advisor, the MSA Director, and the Academic Events Coordinator. This is an opportunity for current MSA students to informally get to know leaders in the program.
Contact msastudentleadership@northwestern.edu for more information.
---
MPPA: Navigating USA Jobs
January 17 • 7:00pm - 8:00pm CST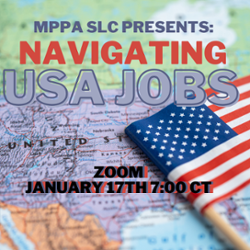 The Master's of Public Policy and Administration SLC is hosting a workshop in conjunction with Northwestern Career Advancement to help students find and understand the USAJOBS website and application processes.
For more information, please contact mppastudentleadership@northwestern.edu.
---
Event Archive
Click on your program of interest below to expand the list of archived events.
Creative Writing
Summer Writers' Conference
July 8 - July 9, 2022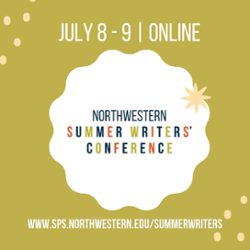 The Northwestern University Summer Writers' Conference is back, and online again so you can join us from anywhere in the world. This year's schedule offers presentations for writers of all genres and backgrounds. Learn the fundamentals of screenwriting, how to write about friends, family, lovers, and characters that readers can really "see." Hear from award-winning authors on how to access originality, capture the poetics of place, the power of acrostics. Get pro tips from professionals in publishing an dpromotions. You can also schedule an individual manuscript consultation with conference faculty.
The Northwestern University Summer Writers' Conference is a wonderful opportunity to seek a fuller understanding of the craft - and business - of writing.
The conference is hosted by the Northwestern University School of Professional Studies MA in Writing and MFA in Prose and Poetry programs.
Registration is open through the duration of the conference. Please email summerwriters@northwestern.edu for more information.
One Book One Northwestern Climate Change-Themed MFA Reading
June 9, 2022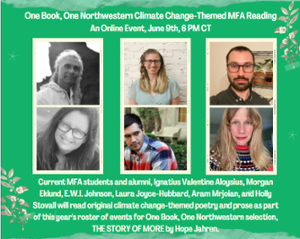 Curent MFA students and alumni, Ignatius Valentine Aloysius, Morgan Eklund, E.W.I. Johnson, Laura Joyce-Hubbard, Aram Mrjoian, and Holly Stovall will read original climate change-themed poetry and prose as part of this year's roster of events for One Book One Northwestern selection, THE STORY OF MORE by Hope Jahren
The Path from Journalist to Professor/Novelist with One Book One Chicago Author Eric Charles May
May 10, 2022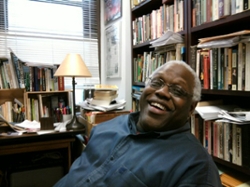 One Book, One Chicago author Eric Charles May will discuss his One Book One Northwestern novel Bedrock Faith and his trajectory from Washington Post journalist to novelist and fiction-writing professor at Columbia College Chicago with SPS MW/MFA faculty director and fiction writer Christine Sneed. Q and A with attendees to follow Eric and Christine's conversation.
Data Science
Machine Learning Operations (MLOps) from the perspective of Data Science
November 17, 2022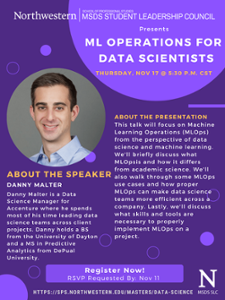 Accenture's Data Science Manager, Danny Malter, will present on Machine Learning Operations (MLOps) from the perspective of data science and machine learning. We will learn what MLOps is and how it differs from academic data science. We will discuss what skills and tools are necessary to properly implement MLOps and walk through some use cases and how proper MLOps can make data science teams more efficient across a company.
Symposium - Career Panel Roundtable & Networking
October 7, 2022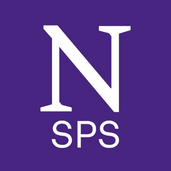 The MSDS Career Panel Roundtable & Networking event was a hybrid event that was held during the Symposium. Several companies were represented on a Live-Streamed panel round table followed by an in-person networking session. 
MSDS Student Research Expo
October 7, 2022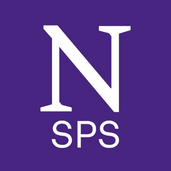 MSDS students presented their thesis and capstone projects. The even was open to all MSDS students, alumni, and faculty.
MSDS SLC Happy Hour
October 7, 2022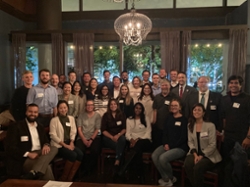 The MSDS SLC met at D4 Irish Pub and Cafe for drinks and appetizers after SPS Symposium. The event was open to all MSDS students and alumni, whether you were able to attend Symposium or not.
MSDS SLC Case Study: A.I. in Healthcare
September 22, 2022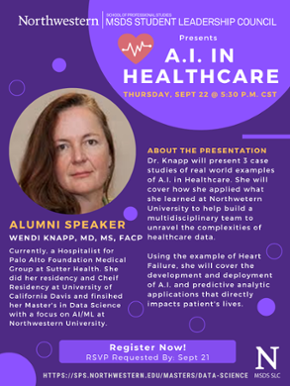 Dr. Wendi Knapp will be presenting three real-world case studies of examples of A.I. Healthcare. Dr. Knapp will also be speaking on how she utilized her Masters in Data Science from Northwestern University to help create a special algorithm to make a patient's ejection fraction number, a universal metric used to measure how well someone's heart pumps blood with each heartbeat, more distinct among clinical information.
MSDS SLC Graduation Luncheon
June 11, 2022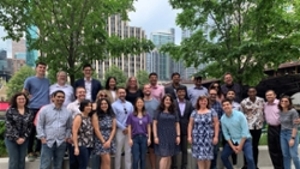 The MSDS Student Leadership Council held a graduation luncheon on Saturday, June 11th from 12 pm-2 pm at The Northman (233 East Riverwalk, Chicago, IL 60601). This event was to celebrate this momentous occasion with our graduates, alumni, faculty, and staff.
Featured Faculty Series:  Data Science that Looks Like You with Dr. Candice Bradley
May 19, 2022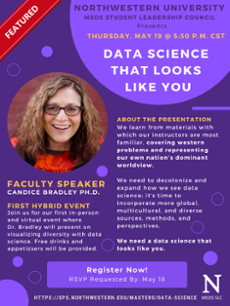 The MSDS SLC held our first in-person and virtual event where MSDS Instructor, Dr. Bradley, presented on visualizing diversity with data science. Afterwards, attendees met and mingled for drinks and appetizers at Prairie Moon (1635 Chicago Ave, Evanston, IL 60201).
Data Science in Action:  A Case Study with Boston Consulting Group
February 10, 2022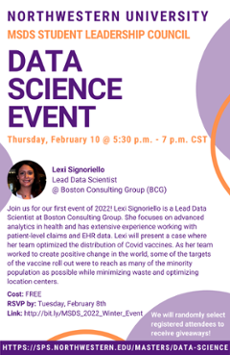 Lexi Signoriello, Lead Data Scientist at Boston Consulting Group (BCG) Gamma, shared how their data science team optimized the distribution of Covid vaccines.
Data Science in Action:  Data Science for Good with Dataiku and One Acre Fund
October 13, 2021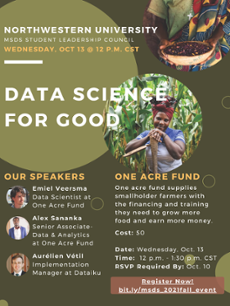 Leaders from Dataiku and One Acre Fund presented on how they have used analytics and data science to help smallholder farmers grow more food and earn more money. This was a wonderful opportunity to hear about a non-profit using data science in the real world to have a positive and lasting impact!
Global Health
Global Health Accountability in South Africa with Dr. Arda Gucler
November 10, 2022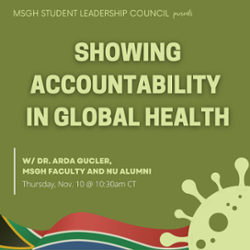 Dr. Gucler will discuss global health accountability and South Africa's decision to be very transparent with its information during the pandemic and being punished by teh world community for its transparency.
MSGH Panel on Roe v. Wade and its Global Health Implications
September 14, 2022
Panel speakers including Dr. Seema Handu PhD, Dr. Purnima Mane, and Dr. Alastair Santhouse MA, FRCP, FRCPsych. Women's reproductive health rights in light of the recent SCOTUS Roe v. Wade ruling and its implication on global health.
Learn more about the MSGH Practicum with Dr. Doobay-Persaud and Dr. Galvin
April 22, 2022
Dr. Doobay-Persaud (MSGH Faculty Director and Summer Practicum Instructor) will discuss principles of partnership in global health education. Dr. Shannon Galvin (MSGH Practicum Instructor) will discuss best practices in global health practicum design and implementation. Daniella Ellecom Royster, MSGH DE&I Coordinator will speak about how the Student Leadership Program strives for diversity, equity and inclusion.
Information Design and Strategy
Town Hall with Jessica Ashley
November 11, 2022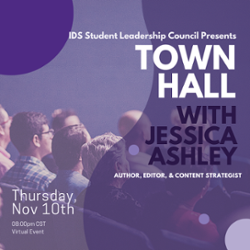 Bring your questions to our next Town Hall on Thursday, November 10th with Jessica Ashley, IDS 403 Effective Communication Instructor.
Jessica is a content strategist , award-winning author, and certified coach.  She is the founder and voice of Single Mom Nation online community and its sister podcast and the author of three independent divorce & self-care guides. 
IDS SLC | Post-Symposium Happy Hour
October 7, 2022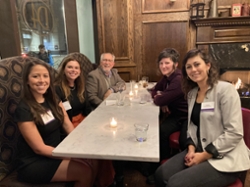 The IDS Student Leadership Council met at D4 Irish Pub & Cafe on Friday, October 7th for an after-symposium happy hour. The event was hosted for SPS Symposium attendees to network with fellow students, alum, and faculty. Food and drinks were provided.
IDS Graduation Celebration
June 11th, 2022
On Saturday, June 11th, we will be hosting graduates, faculty, and anyone from the IDS community to join us at the downtown campus to network and celebrate. A photographer will be present to take your headshot outside of the beautiful Wieboldt Hall and the digital files will be made available as a keepsake for this momentous occasion! We will also have a brief presentation by the IDS faculty - followed by a happy hour at a local bar (The D4Pub). Drinks and food will be provided.
Information Systems
MS in Information Systems Quiz bowl
November 15, 2022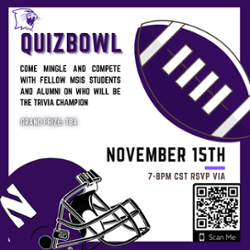 Come mingle and compete with fellow MS in Information Systems students and alums on who will be the trivia champion.
Liberal Studies
Literature
Public Policy and Administration
MPPA Mini Career Series Panel - Jamie Muth, MPPA '20
November 17, 2022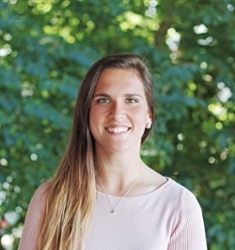 Jamie Muth (MPPA '20) works as a Program and Process Analyst on the Housing Choice Voucher Policy and Accountability Team at the Chicago Housing Authority. During her time at CHA, she has worked on numerous initiatives that range from expanding housing options for vulnerable populations to providing internet access that addresses the significant digital divide. Jamie believes in a holistic approach to reducing barriers to obtaining and maintaining housing that is addressed through work in multiple policy areas.
Prior to enrolling at Northwestern, Jamie served as an AmeriCorps Outreach Coordinator for Elizabeth's Village, a small non-profit in her home state of Kentucky. The skills she learned providing housing and supportive services to women and children at risk of experiencing homelessness guide her in her work at CHA. In her free time, Jamie enjoys exploring the many neighborhoods of Chicago with her partner and Australian Shepherd, Rose.
MPPA SLC | Fall 2022 Trivia Night!
October 21, 2022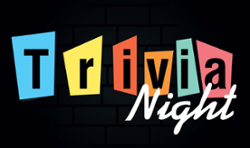 Join your fellow MPPA students and alumni for drinks, food, and policy-related trivia at 4 Irish Pub & Cafe! Attendees can start arriving at 6:00pm and will be given two drink tickets for a limited selection of alcoholic or soft drinks. A buffet-style dinner will also be served. Trivia will start promptly at 7:00pm. Trivia will consist of policy-related questions and attendees will be broken up into teams to play the game.
Cannabis, Casino Gambling, and Cash:  Budgetary Implications and Beyond
October 14, 2022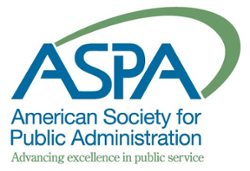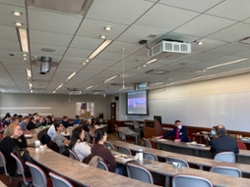 Join for a networking lunch and guest speaker panel with ASPA, the American Society for Public Administration
PANEL | CANNABIS, CASINO GAMBLING, AND CASH:  BUDGETARY IMPLICATIONS AND BEYOND
This panel discussed the implications of state and city policies on cannabis and casino gambling. How do these policies affect city and state budgets? How do the policies impact residents beyond the budget? Three experts joined the ASPA Chicago Capter to discuss this important topic.
Chat with Alumni: What's Next?
July 12, 2022
The Student Leadership Council invites you to join our "Chatting with Alumni: What's Next"
event on Tuesday, July 12th at 6 pm CT. The purpose of this event is to provide a space for
Northwestern MPPA alumni to discuss with current MPPA students about their experience in the private, public, and non-profit sectors. Students in the accelerated MPPA program, part-time program, and recent graduates are welcome and encouraged to join.
2022 Resume Review Panel
June 28th, 2022
Join us for the MPPA Resume Review Panel to get helpful tips on how to make your resume marketable for the industry you are interested in pursuing. Those who are unsure of their next career move may also join to get more general advice. We will start the event with a few minutes of some helpful resources and information for MPPA students' professional advancement. We will then place students in breakout rooms with the panelist who suits their industry-based needs for specified feedback on their resumes.
Northwestern MPPA Networking Brunch
June 11th, 2022
As another school year comes to a close, the Northwestern MPPA Student Leadership Council (SLC) would like to invite you to attend a pre-convocation networking event! This is a great opportunity to meet with fellow MPPA students as well as alumni who continue to stay engaged with the NU community. The event includes a brunch buffet, as well as one drink ticket per individual.
Sports Administration