The MSGH Student Leadership Council
The purpose of the MSGH Student Leadership Council is to help foster relationships among students in the Master of Science in Global Health (MSGH) program, as well as with alumni and world-renowned industry professionals. The Student Leadership Council provides terrific opportunities to network, attend cutting-edge industry discussions, and immerse yourself in the information systems field.
Mission Statement
Northwestern University's Student Leadership Council in the M.S. Global Health Program serves prospective students, current students, and alumni. Working with global health partners in an effort to inspire change, the MSGH SLC is building a strong global community of students as we work to inspire knowledge and increase awareness of both the global health field and the MSGH graduate program at Northwestern University.
Vision Statement
Students and alumni of Northwestern's MSGH Student Leadership Council will feel a sense of comradery with their colleagues and gain a deeper understanding of the global health field in practice.
Core Values
• Community and Leadership
• Diversity and Inclusion
• Collaboration and Partnerships
• Global Mindset
2022–2023 MSGH Student Leadership Council Members
PRESIDENT
Ellie Tjelmeland
Ellie Tjelmeland is an MSGH candidate, and her global health passions include addressing health disparities and advocating for health equity. Ellie is presently working to improve access to healthcare and services for patients with disabilities, specifically in the Deaf and Hard of Hearing population. Upon graduation, she aspires to work in clinical research and further her education. When not studying, Ellie enjoys providing mentorship to incoming college students, ​​volunteering in medically underserved communities throughout Chicago, and running along the lakefront as a former collegiate cross country and track and field athlete.
VICE PRESIDENT
Alexandra Haake Kamberos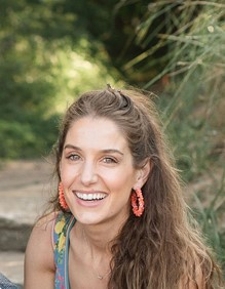 Alexandra Haake Kamberos is an MSGH candidate and is particularly interested in maternal and neonatal health advocacy and public policy. Upon completion of the program, she plans to pivot from her former career in marketing and e-commerce business operations into the nonprofit sector serving maternal and child refugee populations and advocating for social justice. Alexandra grew up between Iowa and northern Spain, and now resides in Chicago with her family. She graduated from Northwestern University in 2009 with a BSJ in journalism and an adjunct major in international studies. In her free time she volunteers for the Greater Chicago Food Depository and loves traveling, the arts, cooking, soccer, and hiking.
SOCIAL MEDIA & MARKETING COORDINATOR
Ronnie Valerio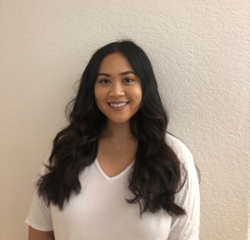 Ronnie Valerio is in her sixth quarter of the MSGH program. She lives in Los Angeles, CA. She currently works as a Strategist for a pharmaceutical advertising agency in New York. She hopes to further her career in global health by bridging the gap between healthcare and the social space. She believes that raising awareness, spreading information, and advocating for social justice can be achieved through the ever growing social media revolution that we have seen in more recent years. Ronnie enjoys being active, playing golf, trying new restaurants, and spending time with her friends and family.
DIVERSITY, EQUITY, AND INCLUSION (DE&I) COORDINATOR
Daniella Royster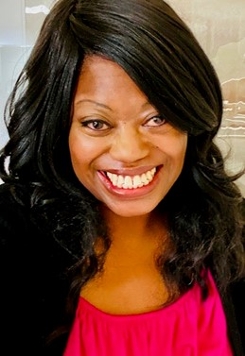 Daniella E. Royster recently relocated from Illinois to the Bay Area, California. She completed the MSGH program in Fall 2021. While pursuing her undergraduate studies in Biology/Chemistry, Daniella always felt a degree in business would further enhance her ability to lead and manage in any healthcare position. She never gave up on her goal and also holds a BA in Management/Organizational Development from Benedictine University's Goodwin School of Business. In addition to developing niche skills in practice management and medical/physician talent acquisition, she continues to advance her knowledge by working with an NGO on projects that utilize technology, research and analytics to improve access to essential health services and fight poverty in local communities and developing countries. Daniella's key global health interests are expanding mobile health (mHealth) programs in minority and underserved communities, ethical global health worker recruitment, and health policies and processes that impact population health. In her free time, Daniella enjoys traveling, trying out recipes, volunteering, and spending time with family and friends.
EXTERNAL PARTNERSHIP LIAISON
Daniel Solchanyk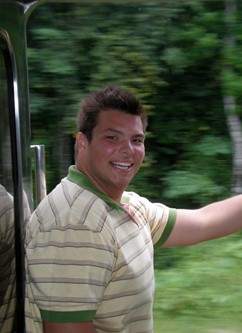 Daniel is an MSGH candidate, medic and Fellow of the Academy of Wilderness Medicine. He is currently a graduate research assistant at the Center for Global Health Education at the Havey Institute for Global Health and his research interests include global health education and care delivery in conflict and post-conflict settings. He has extensive clinical and operational experience as a medic and program/research manager in conflict, disaster and low-resource settings with NGOs such as Global Response Management, Médecines Sans Frontières, Team Rubicon and numerous other grass roots aid organizations. In his free time he enjoys volunteering for local street medicine programs providing healthcare to the houseless and planning his next climbing trip with friends.
CURRENT & PROSPECTIVE STUDENT LIAISON
Adrianna Pacheco
Adrianna Pacheco is currently working as an Associate Scientist for a niche company that assists expert physicians prepare and organize reports for toxic tort and medical malpractice cases. She also has experience working in healthcare as an EMT and Emergency Department Tech in Washington, D.C. She has always had a strong desire to work in the global healthcare space and, after traveling abroad to a few countries, became even more intrigued by the field. Her main global health interest is rooted in improving access to healthcare, but, as a passion project, would love to work with emergency medical services in low- and lower-middle income countries. She currently resides in Chicago, IL and enjoys traveling, reading, wine tasting, and making spontaneous plans.
EVENTS COORDINATOR 
Sara Shah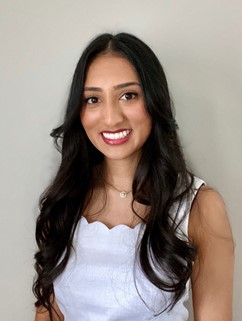 Sara Shah is a second quarter MSGH student with a passion for combining the fields of medicine and business, globally. She graduated from Rutgers University with a Bachelor's degree in Leadership and Management and hopes to attend medical school after earning her master's degree. In her free time she enjoys painting, reading, and spending time playing with her corgi, Kodi!
COUNCIL CHAIR
Sarah Zechariah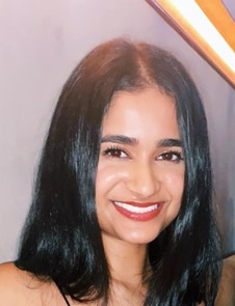 Sarah Zechariah is in her second quarter in the MSGH program. Her passion towards global health took root through her experiences in the rural mountainsides of Cuilco, Guatemala, where she spent time distributing epilepsy medications and setting up mobile medical services for the underserved. Her time working in the BiLDL lab in college established a niche skill set within the world of statistics, developmental health, and coding. Her interests lie in maternal and neonatal health, as well as healthcare equity in urban and developing regions. In her free time, Sarah enjoys taste testing around the city of Chicago, traveling to new countries, and watching movies.
ALUMNI LIAISON
Tanya Schenk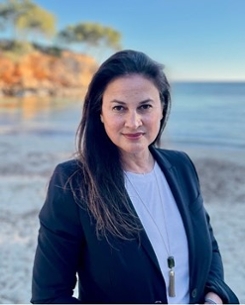 Tanya Schenk was born and raised in Santa Monica, CA but has been living throughout the Middle East and Europe since 2005. A commercial pilot with advanced degrees in Political Science and Middle East Studies, Tanya graduated from the MSGH program in the Fall 2021 term. Her key interests lie in refugee health and global health security. She is currently developing an app to help refugees with PTSD while applying for PhD programs. In her spare time, Tanya is dedicated to martial arts, road cycling, and spending time with her family.
Contact the MSGH Student Leadership Council
We love hearing from you! Do you have questions or feedback for us? Please feel free to contact us via the form below. A member of the council will respond to your inquiry shortly.