Student Leadership Council
The MSIS Student Leadership Council
The purpose of the MSIS Student Leadership Council is to help foster relationships among students in the Master of Science in Information Systems (MSIS) program, as well as with alumni and world-renowned industry professionals. The Student Leadership Council provides terrific opportunities to network, attend cutting-edge industry discussions, and immerse yourself in the information systems field.
Mission Statement
The MSIS Student and Alumni Leadership Council serves to build a community to help students and alumni stay connected through knowledge sharing and providing professional enhancement.
Vision Statement
Graduate students and alumni associate of the MSIS program will create a family and network that will contribute to the growth and success of Northwestern's MSIS community.
Connect with us
Stay in touch with the Student Leadership Council! Please join our LinkedIn group and Facebook group to learn about upcoming events and opportunities.
LinkedIn
Facebook
EMAIL
2021–2022 MSIS Student Leadership Council Members
PRESIDENT
Andy Lee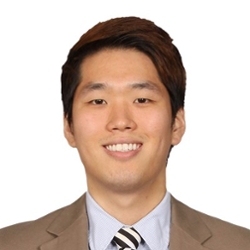 Andy is a Technology Risk Consulting Manager for Ernst and Young. He has experience working with a diverse range of clients, ranging from startups to Fortune 100 companies. Andy focuses on IT compliance audits and cybersecurity compliance frameworks. In his spare time, Andy enjoys watching movies and going to the dog park with his two dogs.
VICE PRESIDENT OF OPERATIONS
Carolina Arias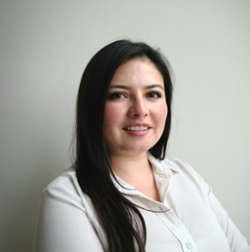 Carolina is an IT Senior Business Leader with 10 years of experience currently pursuing a Master's degree in Information Systems. She helps lead data related projects focusing on IT strategies and technology implementations. She is also an advocate for Latinx and she is implementing the Latinx ERG (Employee Resource Group) at her current job. In her spare time she likes to travel, cook, paint, explore new restaurants, spend time family and give back to her community.
COMMUNICATIONS COORDINATOR
Adam Hoke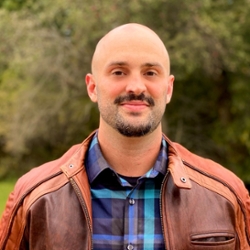 Adam is a Software Engineer working for a defense contractor in Upstate New York where he is responsible for developing offensive cyber security applications. Prior to this, he also worked for fortune 500 companies, startups, and entertainment companies developing streaming and digital media applications. He is a 2020 Graduate of the MSIS program, Information Security track. In his spare time, Adam enjoys travelling globally and spending time with his children.
DE&I COORDINATOR
Swetha Popuri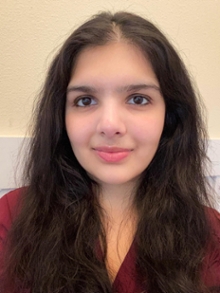 Swetha graduated with a B.A. in Political Science and is currently pursuing an M.S. in Information Systems with a specialization in Data Science. While working in the Data Analytics field, her passion has been focused on AI in healthcare and Data Science as a whole. In her free time, Swetha enjoys working out, learning new skills, dancing, trying out dessert shops, and reading.
ALUMNI CHAIR
Nicolas Schultz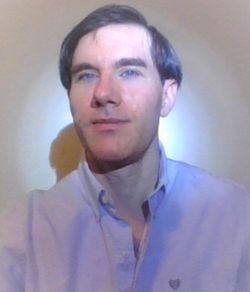 Nicolas Justin Schultz has completed comprehensive educational programs in the science, technology, and business domains. His primary pursuit of knowledge appertains to enterprise vision and strategy development. He has expertise in predictive analytics, artificial intelligence, and hybrid team leadership. Nicolas thrives on exploring nature, stargazing, physics theories, the future, photography, music, pickleball, and swimming.
GENERAL COUNCIL CHAIR
Shubham Nigam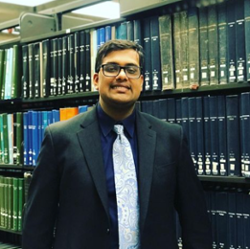 Shubham is a student in the MSIS program specializing in information security. He combines his background in accounting with information systems to take on a variety of projects. In his free time, he enjoys reading books and learning new skills.
GENERAL COUNCIL CHAIR
Otto Charity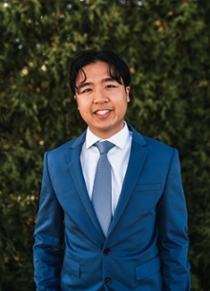 Otto is currently a Data Analyst at Randstad, a HR Staffing Firm that works closely with Fortune 500 companies. He graduated from Marquette University with a dual degree in Information Systems and Supply Chain Management. Immediately afterward he enrolled in Northwestern's MSIS program due to his passion for technology. He lives in Orange County, California, and spends his free time playing tennis, boat riding, cooking, and indulging in unique cuisines.
EVENTS COORDINATOR CHAIR
Richard Pearl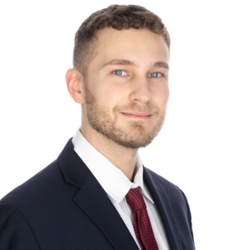 Richard has been enrolled in the MSIS program since early 2021. He is a graduate from the Kelley School of Business at Indiana University, where he double-majored in Marketing and Professional Sales. Since then, he has worked in software sales in the Austin, Texas area - first at Oracle Corporation, and later as Account Manager at Epicor Software. He is excited to combine his sales and marketing experience with his education in Information Systems to provide value to the communities and people in his life.
Contact the MSIS Student Leadership Council
We love hearing from you! Do you have questions or feedback for us? Please feel free to contact us via the form below. A member of the council will respond to your inquiry shortly.