The MSA Student Leadership Council
The Master's in Sports Administration (MSA) Student Leadership Council exists to create networking opportunities and to enhance the student experience through professional and social development. With strong leaders, a growing alumni base, and a diverse student body, the board empowers students to become the next generation of sports industry innovators.
Stay Connected — Email and Social Media
MSA Student Leadership Council events will be shared via email. To stay connected, send your first and last name to MSAstudentleadership@northwestern.edu.
Social Media 
2022–23 Student Leadership Council Members
Krystle Felcaro Heaps, President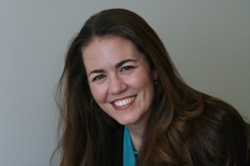 Krystle Felcaro Heaps is a newish mom to a funny and cute toddler that keeps her on her toes. She is currently the program assistant for the Israel Innovation Project at Northwestern. In 2019, while already working at Northwestern she decided to dive into her passion: soccer, hence starting her work towards a Master's in Sports Administration. Krystle graduated with a bachelor's in business administration from the University of Wisconsin-Madison, where she majored in Marketing. She has over ten years of experience working with several marketing agencies, startup software companies and her own non-profit projects. She enjoys volunteering her marketing and PR services to help local Chicagoland non-profit organizations with their social media and public outreach.
Autumn Jackson, VP of Operations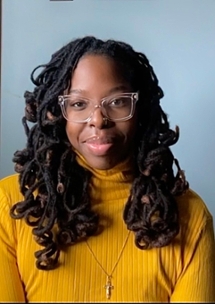 Autumn is currently an Account Executive for the 2021 WNBA Champions Chicago Sky. She graduated from the MSA program in June of 2021. Prior to working for the Sky, Autumn interned with the Northwestern Athletic Department as a Athletics Marketing intern. Additionally, she has continuously volunteered her time to the Gary Comer Youth Center in mentoring young girls and boys on the southside of Chicago. In her free time she enjoys a good Netflix show and reading sociology articles about intersectionality.
*In need of Chicago Sky tickets, email her at ajackson@chicagosky.net
Tyler McQuality, Alumni Liason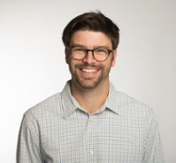 I am a 2018 graduate from North Central College in Business Management and Sport Management. I completed the Northwestern MSA program in 2021. I currently serve as the Head Men's & Women's Cross Country / Track & Field Coach at Illinios Insitute of Technology where I also have an appointment as Adjunct Professor teaching Business of Sports and Leadership of Sports courses. I am passionate about the MSA program and am happy to serve as the alumni liaison to ensure everyone stays connected to the program.
Nick Bernabe, Alumni Liason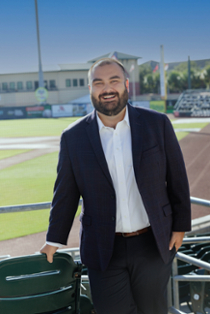 Nick is the Assistant General Manager and Director of Sales for Roger Dean Chevrolet Stadium. He's also the General Manager of the Jupiter Hammerheads. In his role at Roger Dean Chevrolet Stadium, he is responsible for the direction of the day-to-day sales operation, including tickets, hospitality, and corporate partnerships. He is also responsible for the baseball operations of the Jupiter Hammerheads. Originally from Des Moines, Iowa, Nick graduated with his Master's of Sports Administration from Northwestern in 2021. Nick has a number of years of experience in baseball, including time with the Commissioner's Office in New York and the Dominican Republic, the Arizona Fall League, Minor League Baseball, the Wichita Wind Surge, and the Iowa Cubs Baseball Club.
Allyson Reed, General Council Chair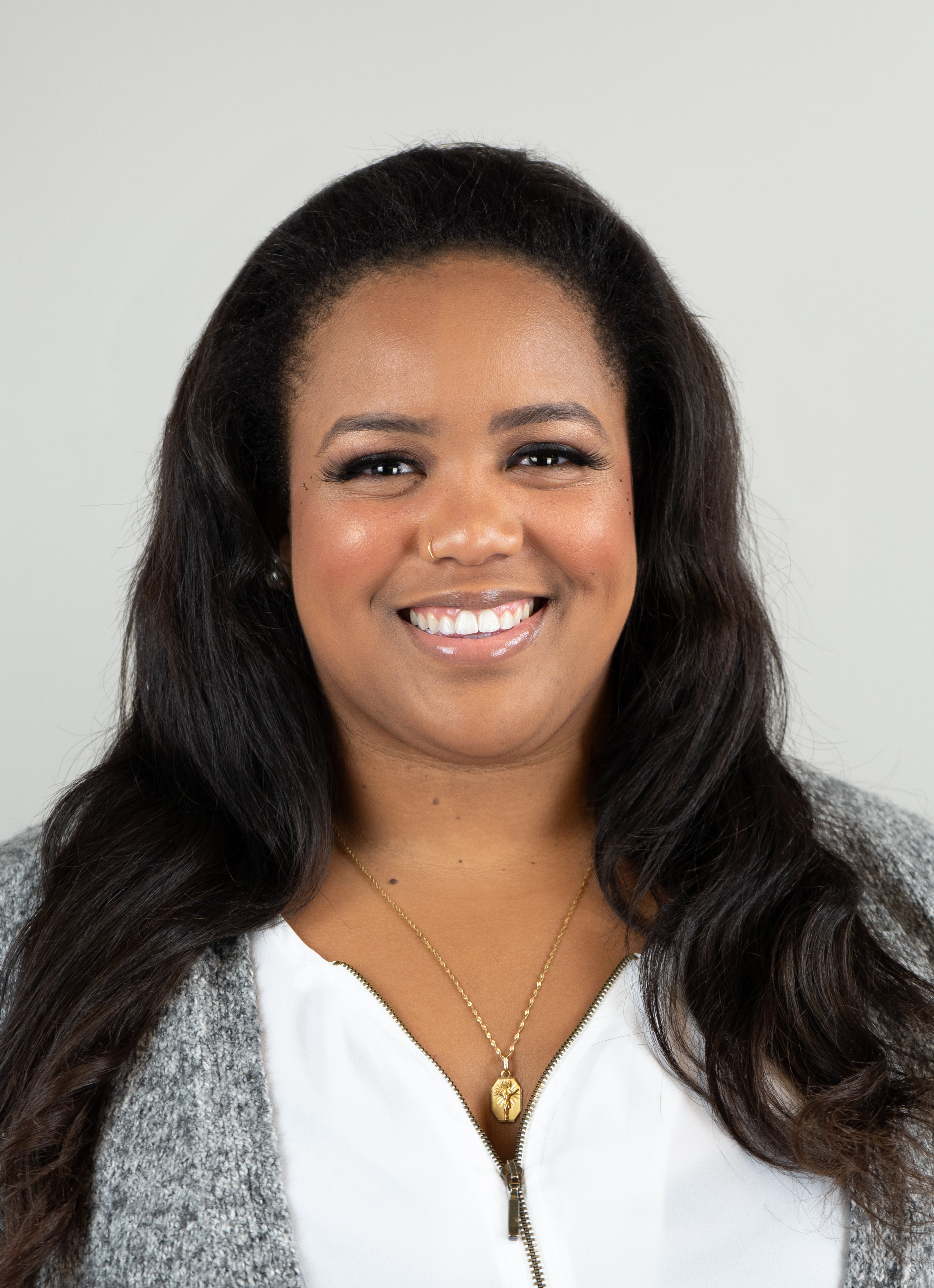 Allyson "Allie" Reed is the CEO and founder of CULTUR5 a full service agency bringing organization and success to the visions of her Visionary Brands, athletes and more. CULTUR5 is the culmination of her academic and professional journey. She currently has a BS in Spanish and Global Studies from the University of Illinois Urbana-Champaign, MS in Education from Johns Hopkins, and most recently an MA in Sports Administration from Northwestern University. Starting her professional journey in Miami, Florida as a Teach for America teacher, she taught social studies before quickly becoming an academic football coach. After "retiring" from teaching she joined the corporate world, working in corporate law for K&L Gates LLP. After a time, Allie transitioned to Northwestern University, studying Sports Administration, interning within Northwestern Athletics (Kabiller NU for Life — student athlete professional development) and CULTUR5 was born, bringing five-star service to all those who desire to be successful and make a positive impact on the world.
Sarah Lewis, Diversity, Equity, and Inclusion Coordinator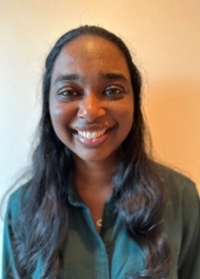 Sarah joined Northwestern's MSA program in Fall 2022, and is our new Diversity, Equity, and Inclusion Coordinator. Originally from the suburbs of Chicago, Sarah graduated from the University of Chicago a few years ago, and has lived here her whole life (except for 4 years when she lived in Jamaica!). She hopes to use the MSA program to merge her passion for sports with her commitment to community relations. Among her favorite sports teams are the Chicago Sky, the Tottenham Hotspurs, and the Reggae Girlz (Jamaica's national women's soccer team). In her spare time, Sarah enjoys watching sports with her family, finding new restaurants downtown, and sightseeing in the city.
Beth Blackman, Events Coordinator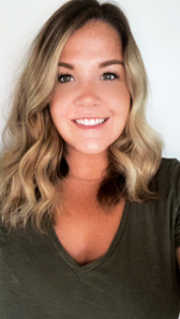 Beth is currently a Community Relations Associate for the Chicago Bulls. She graduated from Indiana University with a degree in Graphic Design and Creative Advertising in 2015. She then worked as a designer at numerous marketing agencies before realizing she wanted a career change to pursue her passion for making a difference in the community, ideally through sports. That led her to Northwestern's Masters in Sports Administration program and is currently a student planning to graduate June of 2023. Beth serves on the PAWS Chicago Young Professionals Board, and is also a member of the WISE Chicago Chapter. In her free time, she enjoys rec volleyball leagues, snowboarding, pilates and playing with her one year old bernedoodle, Radley.
Brice Clinton, Alumni + Faculty Advisor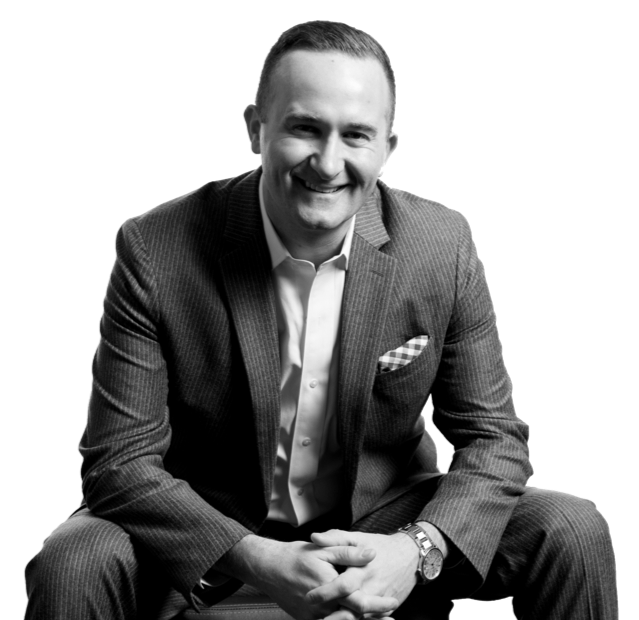 Brice Clinton is the Director of Solutions Engineering for CSG, a global interactive media company. He is responsible for international business development, technical evangelism, and translating technical capabilities into tangible business outcomes. In addition, Clinton serves as the primary media liaison through writing and speaking. Since joining CSG International he has been responsible for client engagements across media, sports, and retail in North American, Europe, Asia, India, and Australia. Clinton received a bachelor of the arts in Organizational Communication from Purdue University, and a master's degree in Sports Administration from Northwestern University.