MSA Student Leadership Council
The MSA Student Leadership Council
The Master's in Sports Administration (MSA) Student Leadership Council exists to create networking opportunities and to enhance the student experience through professional and social development. With strong leaders, a growing alumni base, and a diverse student body, the board empowers students to become the next generation of sports industry innovators.
Stay Connected — Email and Social Media
MSA Student Leadership Council events will be shared via email. To stay connected, send your first and last name to msa.northwestern@gmail.com
Social Media 
2021–22 Student Leadership Council Members
Allyson Reed, President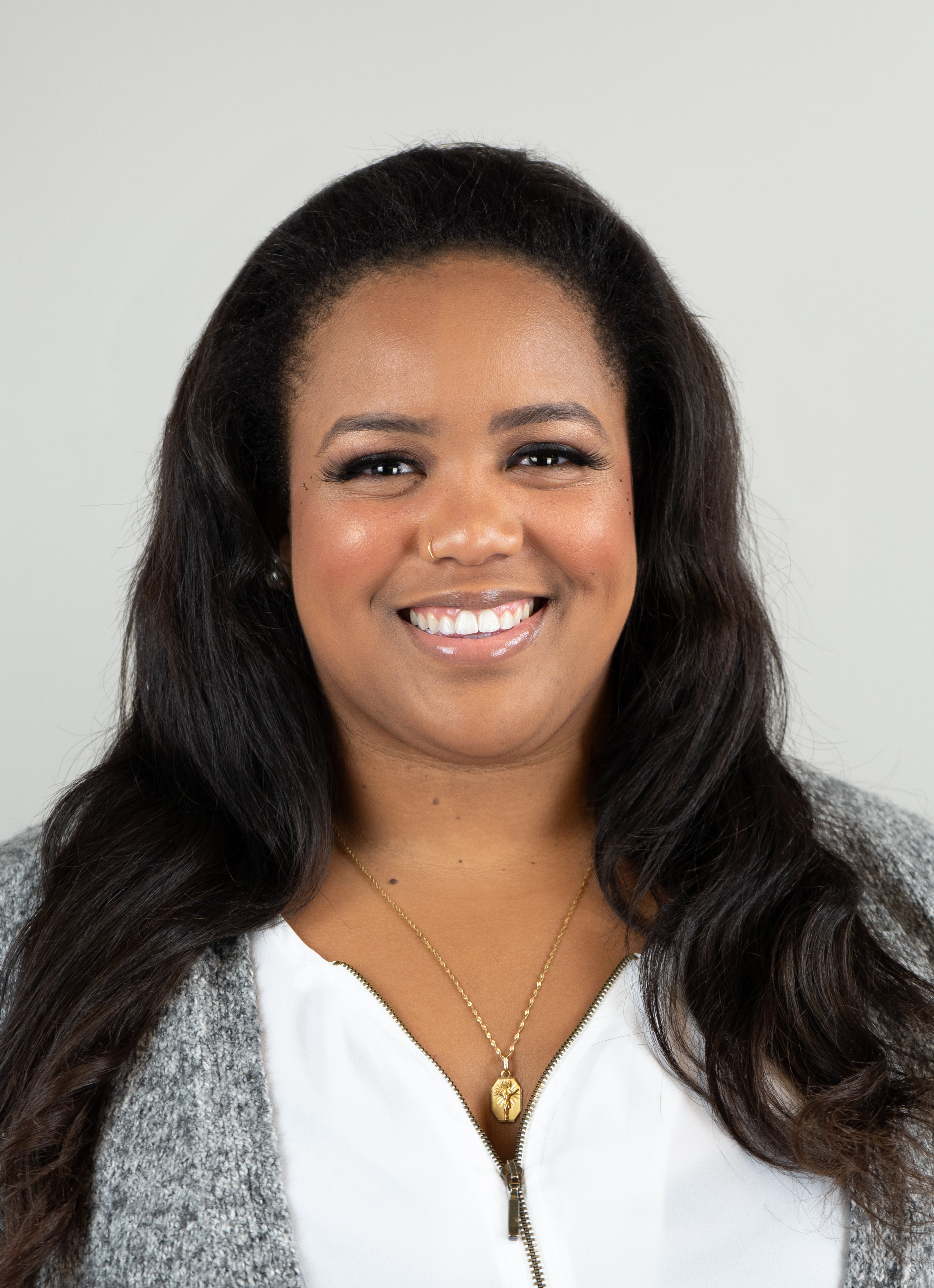 Allyson "Allie" Reed is the CEO and founder of CULTUR5 a full service agency bringing organization and success to the visions of her Visionary Brands, athletes and more. CULTUR5 is the culmination of her academic and professional journey. She currently has a BS in Spanish and Global Studies from the University of Illinois Urbana-Champaign, MS in Education from Johns Hopkins, and most recently an MA in Sports Administration from Northwestern University. Starting her professional journey in Miami, Florida as a Teach for America teacher, she taught social studies before quickly becoming an academic football coach. After "retiring" from teaching she joined the corporate world, working in corporate law for K&L Gates LLP. After a time, Allie transitioned to Northwestern University, studying Sports Administration, interning within Northwestern Athletics (Kabiller NU for Life — student athlete professional development) and CULTUR5 was born, bringing five-star service to all those who desire to be successful and make a positive impact on the world.
Gabe Klein, Vice President of Operations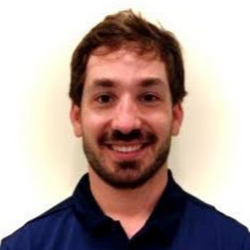 Gabe currently teachers Physical Education at the Latin School of Chicago. Prior to working at Latin, he led an IT Staffing Company in Chicago, and worked in Enterprise Sales at Glassdoor. Gabe is a native New Yorker and graduated from Hamilton College with a degree in World Politics. He is currently pursuing his Masters Degree in Sports Administration from Northwestern University and aspires to be a Division III Athletic Director. In his spare time, Gabe enjoys working out, cheering on New York sports, and spending time with his family and dog!
Haley Zahn, Marketing Coordinator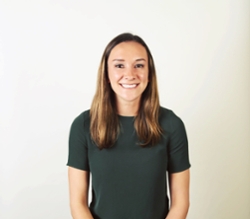 Haley is currently a Marketing Coordinator for the Chicago Bulls. She graduated from the MSA program in June of 2021. Prior to working for the Bulls, Haley was a marketing planner at Northwestern University's School of Professional Studies. Additionally, she has worked part-time for the Chicago Bears, volunteered for Northwestern's athletic department and is a tutor for Northwestern's Prison Education Program.
Damien Dennis, Social Media Coordinator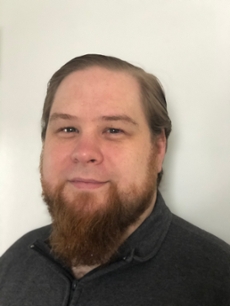 Damien J. Dennis is an award-winning sports journalist and editor currently working for Tribune Publishing in Chicago. Throughout his career, he has served as a columnist and editor covering Auburn University athletics, a one-time Heisman Trophy voter, and a beat writer for Notre Dame football and men's basketball. He is a 2012 journalism graduate of Oakland University. He lives in the Chicago area with his wife, Stephanie, and daughter, Mara Jade.
Meg Hiestand, Alumni Advisor/Mentorship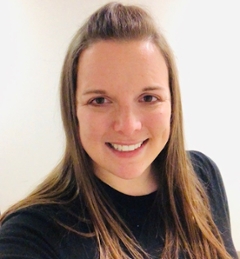 Meg is currently a Senior Coordinator of Community Relations at the Chicago White Sox. After graduating from Allegheny College with a degree in Spanish, where she swam on the varsity team for four years, Meg moved to Chicago to pursue a Masters in Sports Administration at Northwestern University. Meg still swims regularly with a team in Chicago and in her spare time, enjoys watching baseball, hitting the gym, and trying out all of Chicago's excellent breweries.
Jen Hall, Alumni Advisor/Mentorship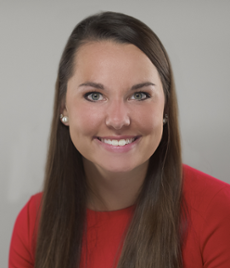 Jen Hall is currently the Manager of Guest Services with the Chicago Bulls. She has a passion for managing client relationships with season ticket accounts and maximizing their experience. Hall graduated from Indiana University in 2016 and received a master's degree in Sports Administration from Northwestern University in 2020. She also currently serves on the WISE Board on the WISE Within Mentorship Committee. In her free time, Jen enjoys yoga, golfing, running and hiking.
Brandon Flot, Network Team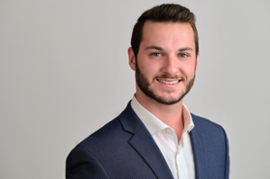 Brandon Flot graduated from Miami University (OH) with a Bachelor's Degree in Kinesiology and Health, with a minor in Business Management. After working in health and fitness for two years, he transitioned into the sports industry, and is currently the Brand Partnerships Lead for a startup called MarketPryce, which is a marketplace that helps collegiate and professional athletes find marketing deals with brands. He is based in Boston, MA, and enjoys watching sports, traveling, and hanging out with his dog.
Ryan Regan, Network Team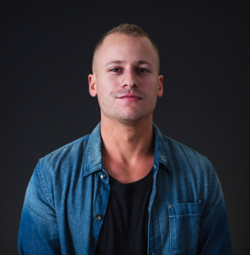 Ryan is currently a senior creative at MediaMonks, a global media agency. He graduated from Marquette University where he studied sports broadcasting and advertising. His client experience includes Nike Basketball, the NBA on TNT and the Cheez-It Bowl. A Chicago transplant originally from southern California, Ryan is currently pursuing his Master's in Sports Administration at Northwestern with a focus on sports marketing and partnerships. In his free time, Ryan can be found crossing restaurants off his never-ending list and DJing from time to time.
Krystle Felcaro Heaps, Community Team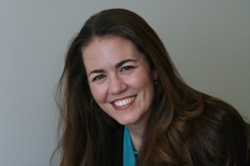 Krystle Felcaro Heaps is a newish mom to a funny and cute toddler that keeps her on her toes. She is currently the program assistant for the Israel Innovation Project at Northwestern. In 2019, while already working at Northwestern she decided to dive into her passion: soccer, hence starting her work towards a Master's in Sports Administration. Krystle graduated with a bachelor's in business administration from the University of Wisconsin-Madison, where she majored in Marketing. She has over ten years of experience working with several marketing agencies, startup software companies and her own non-profit projects. She enjoys volunteering her marketing and PR services to help local Chicagoland non-profit organizations with their social media and public outreach.
Andrew Dowell, Mentorship Coordinator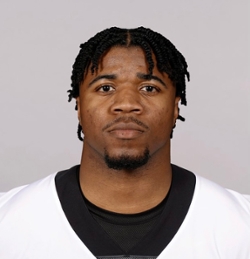 Andrew Dowell is currently a professional athlete in the National Football League for the New Orleans Saints. He was a student-athlete at Michigan State University where he received his B.A. in the College of Communication Arts & Sciences. He is now pursuing a M.A. in Sports Administration from Northwestern University. Andrew aspires to use his knowledge obtained through the MSA program to continue a career in the sports world long after his playing days conclude. Andrew spends his spare-time relaxing, hanging out with his brothers, and giving back to the community of New Orleans.
Autumn Jackson, Marketing Team Gear Coordinator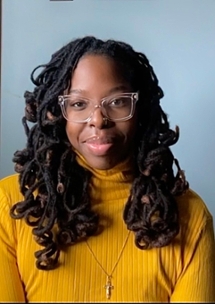 Autumn is currently an Account Executive for the 2021 WNBA Champions Chicago Sky. She graduated from the MSA program in June of 2021. Prior to working for the Sky, Autumn interned with the Northwestern Athletic Department as a Athletics Marketing intern. Additionally, she has continuously volunteered her time to the Gary Comer Youth Center in mentoring young girls and boys on the southside of Chicago. In her free time she enjoys a good Netflix show and reading sociology articles about intersectionality. *In need of Chicago Sky tickets, email her at ajackson@chicagosky.net
Maxwell Freeman, Marketing Team Gear Coordinator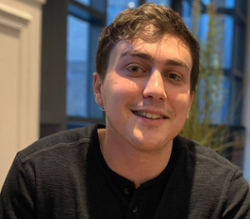 Max is currently the Digital Marketing Manager for the Indianapolis Indians Minor League Baseball organization, the Triple-A affiliate of the Pittsburgh Pirates. He was born and raised in Indianapolis, Indiana and graduated from Indiana University with a degrees in Informatics & Chinese. Before working in sports, he was a data analyst for a digital marketing company in Chicago. In his free time Max likes to cook, read, watch sports & play with his dog Otis.
Jane Obringer-Dunlap, Alumni Advisor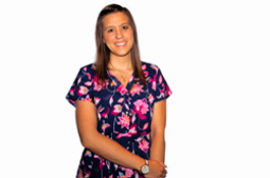 Jane Obringer-Dunlap is currently the Customer Success Manager at StellarAlgo, a Customer Cloud Platform company that offers a Customer Data Platform and Data Warehouse to connect and engage with fans on a personalized level. She is a part of the Emerging Leagues Business Unit partnering with MiLB, CFL, ECHL and USL teams. Previously, Jane worked in the collegiate sponsorship space at Notre Dame Global Partnerships, managing the Official Notre Dame Credit Card and the Fighting Irish Pub Network while developing sales proposals, creating platforms and analyzing research to tell the story of why brands should partner with Notre Dame Athletics. In her free time, Jane enjoys traveling, playing with her dog, Penny, going to live sporting events and being a member of WISE Chicago.
Brice Clinton, Alumni + Faculty Advisor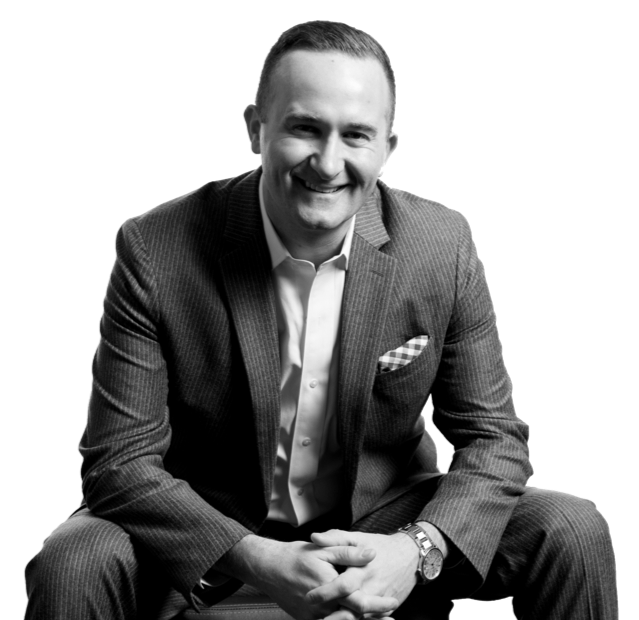 Brice Clinton is the Director of Solutions Engineering for CSG, a global interactive media company. He is responsible for international business development, technical evangelism, and translating technical capabilities into tangible business outcomes. In addition, Clinton serves as the primary media liaison through writing and speaking. Since joining CSG International he has been responsible for client engagements across media, sports, and retail in North American, Europe, Asia, India, and Australia. Clinton received a bachelor of the arts in Organizational Communication from Purdue University, and a master's degree in Sports Administration from Northwestern University.